One of the major barriers that prevents people from growing their assets through investing is that they feel that they do not have a sufficient sum of money to invest.
However, this does not have to be a barrier any longer by opting to invest using micro-saving platforms like Stash that allow you to invest as little as $5.
How Does the Stash Invest App Work?
The Stash Invest app is aimed at beginners to help them easily find and select investments, particularly stocks and ETFs.
The existing funds are repackaged by Stash Invest service into themes that are very easy to understand based on your financial goals, interests, values, and risk tolerance.  It also offers you access to invest in individual stocks.
Instead of managing your investment accounts directly, Stash helps to guide you in building your ETF portfolio. Stash Invest makes it very easy for a beginner investor to invest and allows you to open an account with just $5, which is also the minimum initial deposit.
The idea that even a small investor can diversify their portfolio with a small amount of money is a great plus that Stash offers. Stash also offers professional investment advice and investment recommendations, which enables you to have hands-on involvement in the investment process.
You need to provide your SSN (Social Security Number), some basic information, and also link your bank account to open your account with Stash Invest.
Also, to open an account, you need to be 18 years of age or older. Next, you need to fill out a questionnaire to determine your level of investment risk, which cannot be changed once the level of risk is established.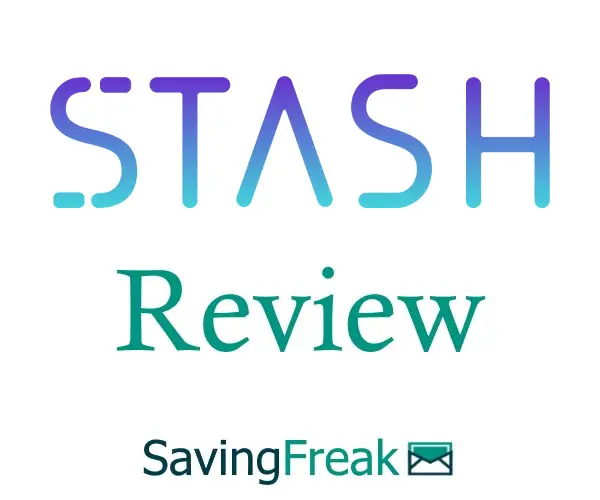 Based on your age, investment goals, and investment time, your risk level can be aggressive, moderate, or conservative, and each of the risk levels has recommended investments.
Stash Invest offers you a choice of various investment themes according to your risk level, and once you have provided the information required, you can begin investing.
Your bank account can be linked directly using your bank credentials. You can also connect using your account and routing numbers, in which case, the linked bank account must be verified by making a micro deposit.
Stash Invest will make a small deposit into your account, which must be verified by you and this can take up to 6 working days.
Once the account is opened, you can deposit money or withdraw it from the linked bank account by using the Stash Deposit, and these are usually limited to $10,000 in a day.
Also, you can link only one bank account to the Stash account. Apart from investing in ETFs, Stash Invest also allows you to invest in select single stocks, of which, there are around 70 investments and stocks that you can choose from.
Fees/Pricing
Stash Invest offers three types of accounts – Beginner, Growth, and Stash+ accounts that you can choose depending on your investment goals.
You can close the account anytime you wish, and you can liquidate the money you have invested. The service requires a $5 minimum account balance and charges the following fees:
Beginner
Stash Invests most basic plan. This account is geared toward beginners just getting started with investing.
Free Financial education tools
Cost: $1 per month
Growth
A step up from the beginner plan. The Growth plan is designed to help those looking at retirement.
Includes all features of Beginner plan
Includes tax-advantaged retirement investing
Cost: $3 per month
Stash+
Formerly marketed as their custodial account, Stash+ takes care of investing for parents and their children. The account is now geared toward serious investors and families.
Includes all features and benefits of Growth plan
Includes two accounts for kids
Includes "Stock Back" debit card
Cost: $9 per month
There are no fees for add-on transfers or for early withdrawal. If you close your account, there is no penalty. However, if the funds are insufficient, there is a $30 overdraft fee.
The main investments of Stash are in ETFs (exchange traded funds) and these are inexpensive funds that are tradeable and quite popular.
The annual fees of the ETFs are around 0.07% – 0.95% with an average of around 0.39%. The minimum balance and also the monthly fee of the retirement account is much higher and the minimum balance for the retirement account is $15.
Company History
Stash Investments LLC was founded in 2015 by Brandon Kreig and the company is headquartered in New York.
Stash Investments is a registered member of the SEC and all the accounts of Stash are held by Apex Clearing, which is a registered broker-dealer that is regulated by FINRA and is also a member of the SPIC.
This essentially means that the securities in your account are protected to an amount of $500,000.
Alternatives
Stash provides the lowest cost to entry for a robo-advisors, but the feels can be punitive when you look at them from a percentage basis. Some alternatives you might consider are:
Pros
The objective of Stash Investments is to help beginner investors learn how to invest. The app gets information about your financial goals and risk tolerance and offers suggestions on the ETFs you can invest in.
Stash offers the option to invest in several investment themes. It selects these themes from thousands of ETFs and it also includes individual stocks.
With just $5, you can begin investing with Stash and it enables you to hold a diversified portfolio with a very small investment.
The Smart Save feature of Stash enables people to follow better savings habits and the tool monitors your account balance and finds various opportunities to save.
The Custodial account is a great way for parents to help their children to start investing.
Cons
The fees charged by Stash are linked to your bank account and not to the investment portfolio. For balances below $5,000, the fee is $1 per month and for IRA balances, the fee is $2 per month. For account balances of $5,000 or more, the fee is 0.25% per annum. This is quite high, especially when the balances are low compared to other robo-advisors in the industry.
The value that Stash offers investors in the long-term may be debatable. And once you have built your portfolio, unlike a robo-advisor that is involved in the long-term management of your portfolio, Stash is not involved. The app provides educational resources and maintains a list of investments based on your portfolio and risk profile.
While the sign-up process is quite simple, it is not very investor friendly and Stash also does not provide the necessary information required for investments upfront.