The robo-advisor landscape seems to be getting more and more crowded with traditional brokerages offering their own services to compete with the early trailblazers.
Swell sets themselves apart because of their focus on social responsibility for the companies that they invest in. The strategy is simple, do good for the world and your wallet by investing in companies you can be proud of.
How Swell Investing Works
Swell falls under the category of robo-advisors, but it has decided to set itself apart by offering investments for those with a social conscious. If you care about what your money gets used for and want to earn a tidy profit, this is a good place to start.
Areas of Investment
For now, the areas of interest that they focus on are green tech, zero waste, healthy living, eradication of disease, clean water sources, and renewable energy projects.  We'll go into detail on each of these below.
The idea here is simple – choose which of these categories matter to you most, and the company will create a portfolio of investments in that area. You'll be buying small or mid-cap stocks from companies based in the United States.
Not only will you be investing in projects that could have some real social impact, but you'll also be supporting the American economy. The focus here is on buying stocks, so you don't have to fork out for expense ratios over and above the management fees.
This is a very different model to many companies offering to pool investments. You are not buying shares or part-ownership of mutual funds or shares. While those investments do give you a wider spread, they're also more expensive because there are two sets of management fees to pay.
Where to Start
For those that would like to make a broader impact across several of these sectors, the Impact 400 is a good place to start. This is a portfolio of the companies that have had the most impact over various economic sectors. The companies still do good, but they're not limited to the topics mentioned earlier.
You do pay a management fee of 0.75% on your account. This is classed as a management fee. You do not get charged per trade, even though the company does have to pay trading fees. They do buy and sell stocks on a quarterly basis, but the company absorbs all trading fees.
The company adheres to strict fiduciary standards. This means that they have to act with your best interests in mind. If you want to get started, the minimum investment is $50.
Model Portfolios
The company holds your money in a brokerage account that has been created in your name through Folio Investments. Swell acts as an investment advisor and will manage your money on your behalf.
The company has what they call a "rules-based" approach to investing. Every portfolio is constructed keeping two factors in mind – performance and impact. The company follows the following steps when determining what to include in its investment portfolio:
Each company is carefully screened to ensure that they are committed to making a positive impact. They need to be committed to creating an impact across several areas in the business. So, they could practice good governance, sustainability, and provide a positive social impact.
The companies are then analyzed, and their claimed sources of revenue are examined. Swell ensures that it makes its money as it says it does and that it actually delivers on its promises.
The next step is to carefully check the fiscal indicators for the company to determine how strong it is. The stock is then valued objectively.
If all that is in order, then Swell will consider investing in the company. Here are the areas in which the company is currently focusing its attention:
Green Tech: In this segment, the focus is on improving energy efficiency. Companies that make a serious effort to create products that reduce the impact on the environment and those looking for more sustainable practices fall into this category. There are 53 firms like Tesla Motors here.
Zero Waste: In this area, the companies that look into providing services related to recycling and composting, or using recycled materials get the nod. There are currently 37 firms in this portfolio. Steel Dynamics, Parker-Hannifin Corp, and FLIR Systems are examples here.
Healthy Living: Companies that are focused on here are those that work at ways for people to live healthier, longer lives. Companies that promote good health through fitness, good food, and so on fall into this category. There are 54 firms, such as Garmin, VF Corp, and Align Technology.
Eradication of disease: Biotech and pharmaceutical companies that are looking for novel solutions to today's health issues fall under this category. There are 68 firms in total, including AbbVie, Becton Dickinson & Co, and Abbott Labs.
Clean water sources: Companies in this sector must have proven that they are serious about conserving our water and keeping it clean. There are 44 firms in this section in total. They are Martin Marietta Materials, Parker-Hannifin Corp, and Albermarle Corp.
Renewable energy projects: In this segment, companies need to harness alternative energy sources. There are 64 firms in this category. These include Eaton Corp, TransDigm Group, and Analog Devices.
Start an Account with Swell Investing>>
In addition to the basic investment portfolios, the company keeps 0.25% of your investment in cash. This is to ensure that there is always money to pay the management fees. This cash is placed in an interest-bearing account and is FDIC insured. The aim is to ensure that stocks don't need to be sold to pay fees.
Cost
The cost is pretty simple – you pay a 0.75% management fee per year.
Swell Competitors
While Swell is the only robo-adviser that has a socially conscious bent, there is now a wide variety of top robo-advisors available. Three of the most popular are:
Betterment – Probably the godfather of the robo-advisors, Betterment is a top option for anyone looking for a hands off approach to their investing.
Wealthsimple – The top robo in Canada, Wealthsimple has spread to other countries and offers an easy to use and competent interface.
Personal Capital – Part software part adviser, Personal Capital has become a popular choice for people looking to get their finances in order and invest wisely.
Pros
Great if you want to engage in socially responsible investing. Not everyone is focused purely on making as much money as possible; some people also want to make the world a better place. Swell lets you do both.
The fee is all-inclusive. Trading fees can add up over time, so having just one simple management fee is a big plus.
You can start with as little as $50.
Cons
The management fee is on the higher end of the scale. Similar companies charge in the region of 0.25% to 0.50%, so the fee is high. Since this is a more specialized firm, though, this is to be expected.
No institutional accounts are allowed. At the moment, there is no possibility of having joint or institutional investor accounts.
You cannot roll over your 401K. You'd have to move your investment to another platform if you want to do this.
No tax loss harvesting. As your portfolio is rebalanced once every three months, there could be issues with capital gains if stocks are sold.
It's still fairly new. It's only been operating for the public since January 2017.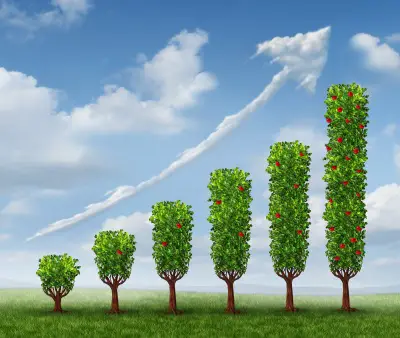 Swell Investing Review Bottom Line
Swell is relatively new as far as advisers go, so they have some room to grow. They do great at making it simple to understand what they do and how much the service costs.
Where they fall the shortest is in helping with rollovers and tax loss harvesting. If they were to take care of these two areas and add some more customer friendly with CFP or investing advice with a human they could shoot up to the top of the robo-advisor rankings.
That being said, if a main focus in your investing is to insure socially responsibility is a focus, Swell will do an ample job.