In our busy lives, the ability to earn money online is a fantastic opportunity, allowing us to make valuable cash from the comfort of our own homes with no need for a lengthy commute, pricey equipment, or nightmare colleagues.
Instead, you can log on, participate, and redeem the cash at a convenient time.
Best Paying Survey Sites
UPDATED October 2022
– Use these links to get the best current sign up bonuses for each.
The evolution of the internet has also proven excellent news for businesses looking to personalize their market research.
Techniques such as surveys and product reviews allow them to gather red-hot, in-the-moment feedback, and this is invaluable in creating and developing future products and services.
Survey Voices is a chance to earn money on the side by directing you to places where you can complete simple surveys and offers a fast, easy and effective way to create some spare cash—but does it work?
How Does Survey Voices Work?
Survey Voices is slightly different from a more traditional survey site in that it is not conducting the market research for itself.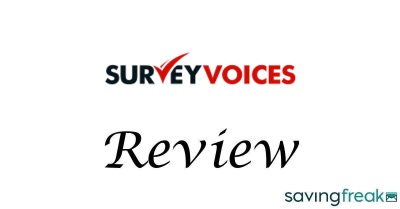 The purpose of most survey sites is to gather data and information for third-party companies to help them improve and adapt their services or products.
This site, on the other hand, acts more like a broker, connecting potential participants with legitimate survey sites and money-making opportunities.
The signup process is straightforward. You provide your email and are directed to an initial questionnaire that asks for crucial information such as name, location, and age.
This then takes you to a second 'qualifying' questionnaire, where the questions are more focused on determining your demographic to help decide which are the best surveys for you.
Survey Voices call these the 'top paid surveys,' and it helps to create a more relevant experience for both sides.
Once you are qualified, you will be given a list of sites which Survey Voices have connected you with, along with information detailing the number of seats remaining on each site.
In truth, this is simply a technique to encourage users to sign up more quickly, and there are unlimited seats available.
Clicking each link will take you to that site, and you will be required to complete the signup process on each site you wish to participate.
This can be an arduous process, but some companies will offer bonuses
at sign up, such as extra points or a bonus prize. You will then visit these sites to access the surveys and receive payment.
Check out other survey sites with Survey Voices>>
Is Survey Voices Legit?
Yes, SurveyVoices is a legitimate site that is out to help its users, and legally, Survey Voices is entirely above board. It makes a promise to connect you with legitimate survey sites, and it does this very well.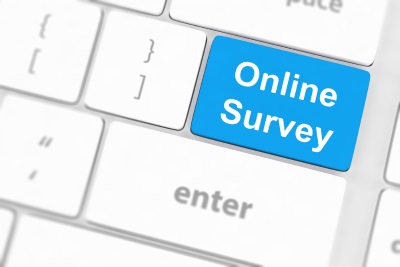 The issue comes more with the necessity of the site. It is perfectly simple to search for relevant sites yourself, cutting out this middle man.
Some users have also reported being connected with sites that are scams, and while blame can't be placed solely with Survey Voices, it seems something they should be aware of in their position as an aggregator.
The site also asks for a lot of personal information compared with competitors, such as a home address and telephone number.
This can set alarm bells ringing, as this sort of data can be valuable if sold on to those with less scrupulous intentions.
The site has also been accused of being potentially misleading, as it offers a daily earning potential of $300 a day—a high figure which is very unlikely given the $1 or fewer rates from most survey sites.
With this in mind, the parent company does have an A+ Better Business Bureau rating, though it is still wise to approach with caution.
Start signing up with paid surveys at SurveyVoices.com>>
How Do I Get Paid?
With Survey Voices, payment is the sticking point, as they are not responsible for paying you. Because they act in a broker capacity, any payments will be obtained from the sites it connects you with.
This means that potential earnings are limited to those offered by third-party sites, and can range from high-paying offerings, which can provide up to $5 a survey, to the lower rankings who offer mere pennies for many hours of tedious work.
Actual Survey Alternatives
Panda Research – A well-known option for those signed up for a bunch of sites, Panda Research is a good option for anyone looking to make money with surveys.
Pinecone Research – With a long history of paying well, Pinecone Research has a great reputation with its customers and survey takers.
Survey Rewardz – With a simple to use and clean interface, Survey Rewardz makes it easy to get started with surveys.
Pros
Survey Voices does the hard work for you by instantly connecting you with sites and potential survey—this can save you valuable time.
Free sign-up. As a bonus for a broker service, you can sign up and access the list of recommendations with no charge.
Positive rating – Reward Zone LLC has a BBB (Best Business Bureau) rating of A+ – the highest honor.
Variety of surveys – Through using a range of different sites, you will get more variety and choice in the studies you choose, which can make the process more enjoyable.
Cons
Inconsistencies in recommended sites – One of the critical problems with Survey Voices is the inconsistency. Some of the sites they link to are reputable, legitimate, and pay out as required. However, some users have reported being directed to scams that either refuse to pay, pay very poorly, or do not offer any surveys. This can be frustrating and a waste of time if the participant is taken in by such a scam.
Lots of spam – Signing up to Survey Voices appears to come with a lot of spam. They take your telephone number and email address as part of the sign-up process, and many users have reported that this is followed up by an avalanche of unwanted marketing calls. Survey Voices have a reputation of selling your data on to third parties without your knowledge or explicit consent.
Can be restrictions on location –  The site often directs users to websites that can't be accessed outside of the USA. Again, this can waste valuable time and restrict the number of surveys which can be obtained.
No direct contact – One of the biggest concerns is that there is no way to contact Survey Voices directly—the link on their site is not valid or direct.
No Way to Make Money – There is no way to make money directly with SurveyVoices. It is strictly an aggregator, so no free money for signing up, no surveys, just a listing of other survey sites.
Survey Voices Review Final Thoughts
While Survey Voices can offer some benefits, such as saving you time by locating sites, it doesn't provide anything which can't be done by an individual using the giant list of paid survey sites on SavingFreak.com.
And you get the headache of having their private details sold for spam. In all, the benefits are unlikely to outweigh the negatives in this case.