VIP Voice is an online survey site which canvasses the opinions of participants to provide valuable feedback and market research for businesses and companies.
The service helps them to make improvements and changes to their products and services.
Users are rewarded for their time and responses with points earned through a tiered program, which can then be used for sweepstakes entries or to bid on prizes.
How does VIP Voice work?
Unlike some other survey sites, all surveys offered on VIP Voice are generated by the site itself, and this helps make the experience simple and streamlined, as well as offering faster service.
Users start by signing up for the site – this is a simple process, only requiring an email confirmation.
Once confirmed, you will be invited to complete your profile with key data such as geographical area, pets, cars, diet, and a whole host of other information which will help to connect you to surveys.
A key advantage is the variety of topics available; there are questionnaires on everything from fashion to food.
Once a survey becomes available, the number of points you will be offered will depend on the number of surveys you have already taken. You will also receive information about how long the survey should take.
The site operates on a tiered rewards program with five levels. The more surveys you complete, the higher you will progress, and the more points you will be eligible for.
The reward level determines the prizes you can bid on and access through BidLand and SweepLand, as well as the number of points you will receive for each survey.
Is VIP Voice legit?
There is no doubt that VIP Voice is a legitimate business. The site is part of the NPD Group, who have been in the industry since 1967.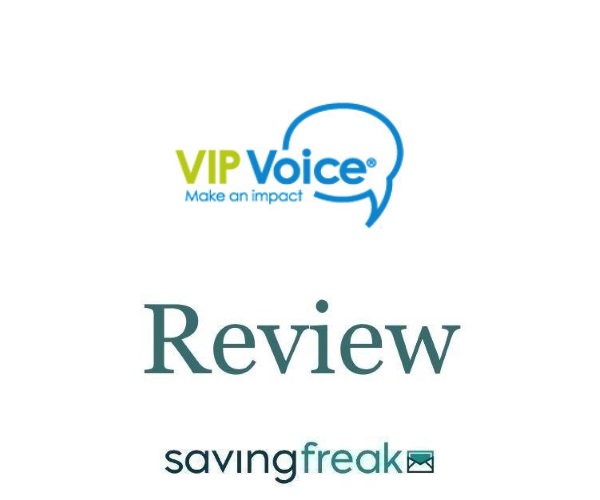 These guys are experts in providing data, market research, and information to companies, and conduct over 12 million surveys every year.
How do I get paid?
One of the most significant issues with the site is the lack of actual reward payment.
Unlike other sites which offer users the chance to earn points to be exchanged for cash, e-vouchers, or gift cards, VIP Voice instead offers points which are exchanged for entries into sweepstakes, or for bids on an auction.
Points are earned on surveys, and these increase the more you participate – your first could earn you 25 points, the third 50, and the fifth 100.
The site will also offer points if you are disqualified from a survey; these vary according to your membership level. Level 1 members can earn 50 points even if disqualified, while those at Level 5 can earn up to 500 points.
Each point a user spends in the sweepstakes is considered one entry. Therefore, the more points you spend, the higher your chances are of winning.
The main sweepstakes take place every day, and there is a potential cash prize of $100. In addition, there are monthly sweepstakes which offer vacations, electronics, and other prizes.
Again, points can be exchanged for entries to boost your chances of winning.
The auctions work in a similar way, allowing you to bid with points. The person who bids the most at the end is the winner, and the points are returned to other bidders who have not been successful.
It is important to note that points expire after 6 months, so it is important to use them up as quickly as possible. It is also possible to earn extra points by referring a friend to the site; all they have to do is register and complete a survey to qualify.
Company History
VIP Voice is owned by NPD, a name which is familiar in the world of paid surveys and market research.
The company was founded in 1967, and have a solid reputation as one of the largest providers of market data to top Fortune 500 companies.
The business boasts clients across the globe and works hard to ensure they are receiving valuable feedback to ensure products are improved as needed.
NPD is regularly listed as being among the top 25 market research companies in the Honomichl Top 50 Reports, which is published every year by the American Marketing Association (AMA).
They also have the highest possible rating from the Better Business Bureau (BBB).
Alternatives
VIP Voice is one of many legitimate sites for paid surveys. Three of their top competitors are:
Pros
Legitimacy – There is nothing to suggest that the site is anything but legitimate; this is further demonstrated by them not asking for credit card details, or charging anything to join.
No spamming – Users say they are not bombarded with spam, suggesting that VIP Voice does not sell any personal information.
Interesting surveys – With topics ranging from software to music, and technology to business, there is a good variety to keep users interested while completing the surveys.
Cons
No real prizes – The major downside to the site is that users do not actually win anything tangible. Instead of cash or gift cards, you will win entries to sweepstakes or the chance to bid on auctions – not ideal for those looking to make some extra cash.
Long-term pay-out – To have a chance of winning the big prizes, such as vacations or televisions, you will need a lot of points, and these can take months or even years to save up for.
VIP Voice Review Bottom Line
Though VIP Voice offers a range of interesting topics for surveys and the chances to win some top prizes, the lack of immediate rewards is a drawback. Users looking to earn extra cash will be disappointed.