With fintech spreading to more segments of our economy it has become easier than ever to take care of your finances.
Where this tech took a little longer was in the are of investing. People had more options, but banks led the way with better apps and easier access to high end services.
This all changed with apps like Acorns came and made investing more accessible for a much larger number of people.
How Does Acorns Work?
You can download the Acorns app on your phone or can use the web portal according to your convenience.
Acorns works on a concept called micro investing and if you are starting to feel like running because that word scares you, don't be.
The idea is simple; it works on the concept of a robo-advisor and the idea is to save your spare change and put it to use instead of it just lying around. The first thing for you to do is sign up.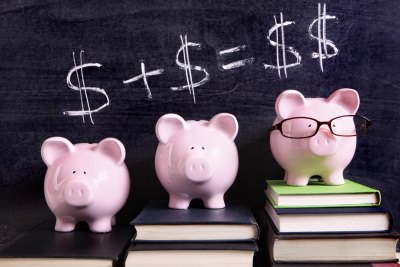 You can either do that the conventional way (through a registration page) on the website or you can open App Store/Google Play on your phone and download the app.
This is a personal investment account so you will have to sign up and enter your personal information.
This is how it works — every time you swipe your credit or debit card to purchase something that say, cost $29.50, the app, or the website will round up your purchase to $30 and invests that $0.50 into an ETF (exchange-traded fund).
This way, you have made an investment of $0.50 and in addition, the deposits and withdrawals are unlimited.
Whenever you make a purchase, Acorns will ask you whether you want to round it up to the next dollar. If "Yes" is selected, Acorns will transfer your deducted change and deposit that amount into your Acorns account.
There is also an option which lets you round up that amount without prompting you, saving you time.
In all, it is a great way to encourage first-time investors by making the investing process so simplified. In my opinion, Acorns has done a fantastic job by simplifying a process that is a time-consuming process that many people are wary of.
Over time, when the amount reaches $5, Acorns will ask you if you want to transfer that amount to an investment account.
Get started with Acorns>>
Types of Accounts
The service is intended for college-going people who have little or no regular income and are reluctant to put in money for investment based on suggested portfolios. Your portfolio will be suggested based off of answer questions on the following:
Employment Status
Net worth
Time span investment
Who are you saving for?
Annual income
You can choose from any of five portfolios, but Acorns will "suggest" a plan according to your answers. Note that this platform does not offer you any retirement accounts.
The portfolios are designed to maximize returns while taking into account your risk tolerance. The portfolios simply named:
Conservative
Moderately conservative
Moderate
Moderately aggressive
Aggressive
The names are self-explanatory, the conservative portfolio has a low balance at a low risk while preserving capital, whereas the aggressive portfolio has a higher balance at a high risk.
One can switch accounts at any given moment so that they are not stuck with just one choice. But it is not recommended to switch accounts frequently, as there may be tax implications.
Pricing
You can download the app for free and the pricing structure is pretty simple. If you are in the sub-$5,000 bracket, you pay $1 a month, if you are above $5,000, you have a 0.25% fee annually and it is charged on a monthly basis too.
It is pretty intelligently designed — if you have $0 in your account, you will not be charged, because unlike some bank accounts, there is no minimum balance fee, or for withdrawing the money.
Also, no commission is charged for trades, unlike any other brokers who would charge you a commission.
Do remember though, that since your funds are not approved by the Federal Deposit Insurance Corporation, you may lose money.
Having said that, Acorns is insured by the Securities Investor Protection Corporation for up to $500,000, which translates to that if the company were to shut down, you would be covered for up to that amount.
If you are a college student (if you have a .edu account), you will be charged no fee for up to four years (from when you opened your account). In addition, there is no charge for transfer, closing or trading fee.
Sign up and Download the Acorns app>>
Company History
Acorns came to life in 2012 when Jeff Cruttenden, one of the co-founders was in college and realized that most of his classmates were interested in investing.
However, they were reluctant to do so because they were intimidated by jargon such as minimum balance requirement and the fees. They also did not have any investment accounts.
It was then that he decided with his dad Walter (a financial markets innovator who founded an investment bank known as Roth Capital partners), to create a platform that would not only simplify investing but also encourage young people to get started with investing.
The idea was simple — if you ask someone to invest, say, $100 at one go, they would be reluctant, but the same $100 divided over, say about six months would not feel like a large amount. The app was launched two years later in 2014.
American economist Harry Markowitz (father of modern portfolio theory) helped design portfolio algorithms which comprised of funds of corporate bonds,real estate, and stocks.
The app has seen incredible growth since its inception and has continued on this path since.
Acorns Alternatives
M1 Finance – A great option for no fee trading, M1 Finance has more than 6,000 stocks and ETFs that you can purchase.
Robinhoood – One of the top investing apps, Robinhood is a great option for someone looking to invest at a low cost.
Wealthsimple – A well known robo-advisors, Wealthsimple is a top option for anyone looking to put their investing on auto-pilot.
Pros
Investment Simplified
If you are not well versed in the field of investment and are a little intimidated by the whole concept, this is the perfect way to get initiated.
The fact you are getting to save and invest with just a few clicks should be the perfect avenue for you if you don't have time to understand the nitty gritties of investing.
And you certainly don't need to understand the complexities of the modern portfolio theory!
Great Way to Start Saving
The amounts you invest are so small that you wouldn't even notice that you are on the saving path! Also, there is hardly any effort involved if you choose to save this way.
Gone are the days when one used to take the small savings to the bank where it would be just sitting until the next time you visited it to withdraw.
At the same time, you don't have to cut corners over other things like one has to if they go the conventional way of saving.
Safe Way of Saving
Don't think that being an online app, the developers have been frivolous about safety. Both the website and the app are secured with a 256-bit SSL encryption.
You will also be alerted if there is an unauthorized activity regarding your account. If that weren't enough, each of the Acorns' accounts has been secured up to $500,000.
Cons
This Is Not a Retirement Plan
Saving a dollar now and then over a few months or years is not something that will give you large returns. If you are putting only 5%-10% of your savings annually, this is not going to help you when you retire.
Besides, as far as Acorns is concerned, there is no provision of a tax-advantaged retirement account.
Limited Portfolio Options
True, Acorns has simplified investment for you so that you don't have to really have to have detailed knowledge about such things.
Having said that, once you have started investing and getting returns, you will gain knowledge and eventually, may want to have more customized options to play with.
The options offered by Acorns are quite limited as they don't cover many asset classes.
Acorns App Review Bottom Line
Acorns has become one of the most popular financial apps in the United States. Their easy to use interface and simple design makes it a great option for someone getting started.
For anyone looking to do serious investing they may not be the best option, but anyone who is having problems setting money aside will find them useful.
Overall, Acorns is a great place for beginners, but probably not going to be your long term brokerage account provider, once you get rolling on your retirement investing. It could also be a great supplement to your larger portfolio on other platforms.