Robinhood is a stock brokerage company that offers a free mobile trading app which allows you to trade a wide range of stocks, ETFs, cryptocurrencies and options for free without paying any fees or commissions.
This is a big divergence from traditional brokerage account where you have to pay fees.
How Does Robinhood Work?
The Robinhood smartphone app is available for Android and iOS in the United States.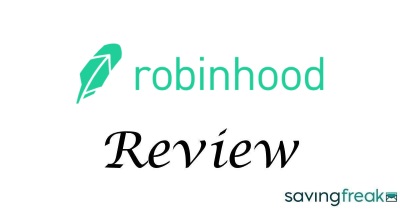 The Robinhood account is extremely easy to set up and it will take only around 5 minutes to fill out all your details after which you need to wait for approval.
To get an account with Robinhood, you need to meet the following requirements
Over 18 years of age
Acitizen of the US
Have a legal residential address in U.S.
Have a Social Security Number (SSN)
Have a smart mobile device to use the Robinhood app
Once the contact information has been filled out and your SSN has been validated, Robinhood will then allow you to link your bank account and you can start trading.
Usually, it takes around 1 to 3 days for the approval of your account and if there is any incorrect information, it may even take up to 5 days for approval.
If you do not get an approval even after 5 days, then you can contact the Robinhood customer services in order to hasten the process.
Robinhood does not have a minimum account balance and you can start investing right away. However, to invest, you need to buy at least one share of the ETF or stock.
However, you need to have a minimum portfolio of $2,000 to invest for a margin account, which is a financial industry regulation.
Pricing
Trading on Robinhood is free and you don't have to pay any fees or commissions. There are 3 types of accounts offered by Robinhood and you can choose one according to your investing requirements.
Robinhood Instant
When you sign up with Robinhood for a new account, you automatically will start with a Robinhood Instant account, which allows you access to extended hours of trading and instant deposits.
You also don't have to wait to process your funds when you make a deposit or sell stocks (of up to a $1,000 investment).
Robinhood Gold
You can upgrade to the premium service, Robinhood Gold, which is the premium margin account that allows you to increase your buying power by 2x and gives access to your funds immediately when you sell your stock.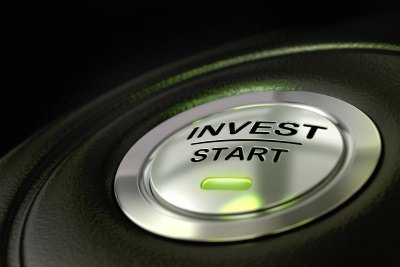 This gives you more buying power and also access to bigger instant deposits.
Robinhood Gold Pricing
You need to pay a flat monthly fee based on the margin or the buying power and the size of your account.
Account Size: $2,000 – $3,000
Buying Power & Price (Per Month):

$1,000: $6
$1,500: $9
$2,000: $10
Account Size: $3,000 – $6,000
Buying Power & Price (Per Month):

$2,000: $10
$2,500: $14
$3,000: $15
Account Size: $6,000 – $12,000
Buying Power & Price (Per Month):

$2,000: $6
$3,000: $9
$6,000: $10
Account Size: $12,000 – $24,000
Buying Power & Price (Per Month):

$2,000: $10
$8,000: $40
$12,000: $50
Account Size: $24,000 – $30,000
Buying Power & Price (Per Month):

$2,000: $10
$13,000: $70
$24,000: $100
Account Size: $30,000 – $50,000
Buying Power & Price (Per Month):

$2,000: $10
$15,000: $75
$30,000: $125
Account Size: $50,000+
Buying Power & Price (Per Month):

$2,000: $10
$25,000: $120
$50,000: $200
Robinhood Cash
This account allows commission-free trading during standard, as well as extended hours. However, with the Robinhood Cash account, you will not have access to instant settlements and deposits.
You can downgrade your Gold or Instant account anytime you want into a Cash account.
Company History
Robinhood is an online brokerage firm that was started in 2013 by Vlad Tenev and Baiju Bhatt, former students of Stanford University.
Robinhood is an SEC-regulated company and a registered member of FINRA and SIPC. Robinhood is headquartered in Palo Alto California.
Robinhood Alternatives
M1 Finance – A fairly new brokerage that allows you to trade fee free on stocks and ETFs. M1 Finance has more than 6,000 different no fee investments.
Acorns.com – Getting you to invest by rounding up the change your spending, the Acorns app has become a popular way to invest a little at a time.
Betterment – The most well known robo-advisor platform, Betterment makes it easy to invest and manage your finances.
Pros
The main reason for Robinhood becoming a top-rated online broker for investors is its zero commissions and no requirement for an account minimum.
The design of the Robinhood app and the user interface is slick and extremely easy to use, making it very simple for even novices to trade via the app.
The app has an intuitive user interface, which changes the theme color from light when the market is open to dark for after hours when the stock exchange is shut.
Great app for first-time investors with little or no experience in day trading and who have very small amounts of money to invest.
Robinhood Gold, the premium service, allows investors to open a margin account and also trade after hours.
The smart notifications give real-time information such as dividends, stock splits, earnings reports, etc. that allows you to manage your portfolio more efficiently.
The stock market data is streamed to your mobile phone in real time.
No fees charged for transfer out.
Cons
The executions are quite slow and it takes around 1-3 days to receive the funds after selling your stocks.
Customer service and response to your emails are quite poor and slow.
The barriers to entry have been lowered greatly by Robinhood, which makes it easier and quicker for anyone at all to trade stocks, which may not be necessarily a good thing.
The Robinhood app has limited resources and tools that are required to support day trading and does not provide features such as stock scanners, charts, etc.
Does not allow investors to short sell, which means that investors cannot capitalize when there is a decline in the prices of stocks.
Robinhood app more suited for buying ETFs and bluechip stocks and it does not have a large selection of penny stocks.
The money transfer is extremely slow and it can take up to 5 days to transfer the money into your bank account.
Robinhood encourages investors to trade quite frequently by offering free trades and the focus is more on price movements in the short term.
Some of the features need premium upgrades, which need to be paid for.
Robinhood App Review Bottom Line
Robinhood is a legit option for anyone getting started investing. The interface is easy to use and make them one of the top choices as a brokerage for beginners.
However, Robinhood is not as robust as other brokerage accounts. So you are giving up flexibility in your investing to get the lower fees.
This is neither good nor bad, but someone who has more experience and wants more complicated investing options will need a different brokerage account to work with.