Have you ever wanted to make money off the internet? Do you like the idea of earning rewards by giving your opinion?
Luckily for you, Survey Junkie is the service where you can do just that.
This review of Survey Junkie will explain how to make money and earn gift cards by giving your opinion.
How Does Survey Junkie Work?
Taking surveys is one of the most popular work-from-home ways to get some extra income. If you are looking to make a few quick and easy extra bucks, Survey Junkie might be one of the ways to do this. With an online community of over 3 million registered users, Survey Junkie is one of the oldest and fastest growing survey panels.
You can join the community of users if you are above 13 years of age and a resident of USA, Canada or Australia. Create your profile and once you complete your profile, it will get matched to surveys you qualify for.
You may opt for getting a notification whenever a survey is assigned to you. You can choose to take the survey online, from any device, at a time convenient to you.
Once your survey is complete, you earn points that can be redeemed once you reach 1,000 points, for cash through your PayPal account, or it can be converted into e-gift cards. If you are in the US, you can also opt for a direct bank transfer through Dwolla.
Apart from completing questionnaires, you can also earn points by filling out profile forms or referring others to fill out the surveys. Completing a survey will usually take 15 minutes on average.
If you are a market research firm, an advertiser, or an online entity, you could partner with Survey Junkie to get quick, reliable data to understand your consumer better and to grow your business. Reports can also be generated based on real-time data acquired from Survey Junkie users.
Is It Legit?
This is the biggest challenge any survey panel faces because many online survey companies are scams and may even misuse user information. It is often difficult to ascertain whether a survey panel is authentic, and users end up wasting their time and having their information stolen.
As one of the oldest survey panels online, Survey Junkie is a reliable, trustworthy and an absolutely legitimate way to earn some extra bucks. It has a growing community of users, offers cash on redeemable points and follows a transparent way of recording the surveys undertaken by you and the points earned.
Users can rest assured that they would not be spending time on a fly-by-night operation and their information would remain secure.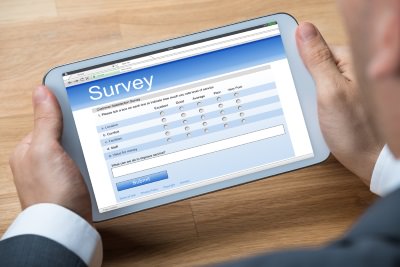 How Do I Get Paid?
Each survey or profile questionnaire has a different payout. Once you complete the survey, points would automatically be credited to your account. Usually, longer and more detailed surveys earn more points.
On an average, each survey pays around $1-3. This is consistent with the industry standards. The amount of money that you make on Survey Junkie is dependent on the number of surveys you are invited to take, based on your profile.
For each survey you would get different number of points that could range from 20-200. Once you earn a minimum of 1,000 points, these can be redeemed and are equivalent to $10.
You can cash-out at 1,000 points and the equivalent amount can be transferred to your PayPal account. You can opt earn free gift cards or request for a direct bank transfer into your account through Dwolla.
The options of bank transfer and e-gift cards are open to US residents only. Survey Junkie has an active customer support that would help you sort out any issues with delayed payments immediately.
Your points do not expire till you are an active member within a 12-month period. If there is no activity for more than 12 months, the points would be forfeited.
Company History
One of the oldest online survey reward platforms, Survey Junkie was founded in 2005 by Armen Adjamian. Its headquarters are located in Los Angeles, California, and it is geared towards providing quick and reliable data to the market research industry.
Survey Junkie Alternatives
The paid to take surveys market has a lot of options, and not all of them are honest. Here are the main legit survey sites that compete with Survey Junkie:
MySurvey – One of the only survey companies that is as old as Survey Junkie.  My survey gives you a good addition to your paid survey options.
Swagbucks – One of the largest get paid to sites on line. Swagbucks gives you many ways to make money outside of just surveys.
Harris Poll Online – With ways to participate in surveys, focus groups, and polls, Harris Poll provides a great option for getting more surveys to make money.
Pros
User-Friendly: The neat and simple interface makes it convenient to navigate for the users. With easy-to-follow instructions, you can build your profile in a few minutes and start with the surveys instantly.
Low Minimum Threshold: Unlike other survey panels, Survey Junkie has a basic limit to cash out that is quite achievable and much lower. With 1,000 points or $10, you can get the money into your account and do not have to wait for long.
Easily Redeemable Points: The points can be cashed out to get free money in your PayPal account. This is convenient for people anywhere in the world and you do not have to wait much to get your money. The other two options are available for residents of the US where they can redeem points for e-gift cards or into their account directly.
More Payout Options: While most online survey panels only allow payout through gift cards or physical check, Survey Junkie is one of the few sites that offers the advantage of payouts through PayPal, or even directly in your account through Dwolla if you are a resident of USA.
Referral Program: Survey Junkie allows you to earn extra points by referring others who can take surveys. They can join the online community of users and as soon as they create their profile, you would get the extra points.
Cons
Mismatch of Surveys: You might get invites for surveys that you eventually do not qualify for. This often requires you to fill out your profile and details and depending on your answers you may get disqualified from the survey midway. You would not get any points for the survey in that case and it is a waste of time for the user to have engaged with the survey at all.
Geographical Limitation: You cannot take the surveys or become a user unless you are a resident of the US, Canada or Australia. This limits the options for people from throughout the world who may want to join the user community.
Survey Junkie Review Bottom Line
Survey Junkie is a reliable service that is available to people above the age of 13 in the United States, Canada, and Australia. Its user-friendly platform makes utilizing the app easy and convenient for everyone.
When a user chooses a survey and completes it, you will be rewarded with a certain number of points. You can also earn points by filling out profile forms or referring others to fill out the surveys.
Survey Junkie's point system provides an easy way to earn cash and e-gift cards.  This combined with the easy to understand interface makes Survey Junkie one of the best paid survey sites in the United States.
Survey Junkie's user-friendly interface makes using their service easy, efficient, and a great way to earn some extra cash.