Giving is a significant part of the teaching in the Bible.
While most Christians know this to be true, understanding what and how to give in a biblical manner requires studying the scriptures that specifically address giving and money management.
Bible Verses on Giving
Understanding what verses in the Bible mean requires reading more than just one verse at a time.
While these verses are each wonderful on their own, you will learn more if you look them up and read several verses before and after the ones listed below.
2 Corinthians 9:7 – Each person should do as he has decided in his heart—not reluctantly or out of compulsion, since God loves a cheerful giver.
1 Chronicles 29:14 -But who am I, and who are my people, that we should be able to give as generously as this? For everything comes from you, and we have given you only what comes from your own hand.
Proverbs 18:16 – A person's gift opens doors for him and brings him before the great.
Proverbs 11:24-25 – One person gives freely, yet gains more; another withholds what is right, only to become poor. A generous person will be enriched, and the one who gives a drink of water will receive water.
2 Corinthians 8:12 – For if the eagerness is there, the gift is acceptable according to what a person has, not according to what he does not have.
Luke 6:38 – Give, and it will be given to you; a good measure—pressed down, shaken together, and running over—will be poured into your lap. For with the measure you use, it will be measured back to you."
Proverbs 3:9 – Honor the Lord with your possessions and with the first produce of your entire harvest;
Acts 20:35 – In every way I've shown you that it is necessary to help the weak by laboring like this and to remember the words of the Lord Jesus, because he said, 'It is more blessed to give than to receive.'"
2 Corinthians 9:8 – And God is able to make every grace overflow to you, so that in every way, always having everything you need, you may excel in every good work.
2 Corinthians 9:11 – You will be enriched in every way for all generosity, which produces thanksgiving to God through us.
Proverbs 3:27 – When it is in your power, don't withhold good from the one to whom it belongs.
Malachi 3:10 – Bring the full tenth into the storehouse so that there may be food in my house. Test me in this way," says the Lord of Armies. "See if I will not open the floodgates of heaven and pour out a blessing for you without measure.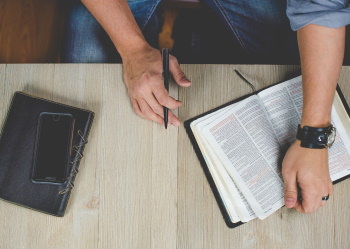 Matthew 6:2 – So whenever you give to the poor, don't sound a trumpet before you, as the hypocrites do in the synagogues and on the streets, to be applauded by people. Truly I tell you, they have their reward.
Luke 6:30 – Give to everyone who asks you, and from someone who takes your things, don't ask for them back.
Proverbs 21:26 – He is filled with craving all day long, but the righteous give and don't hold back.
1 Corinthians 13:3 – And if I give away all my possessions, and if I give over my body in order to boast[a] but do not have love, I gain nothing
Matthew 10:8 – Heal the sick, raise the dead, cleanse those with leprosy,[a] drive out demons. Freely you received, freely give.
Matthew 6:1-4 – "Be careful not to practice your righteousness in front of others to be seen by them. Otherwise, you have no reward with your Father in heaven.
So whenever you give to the poor, don't sound a trumpet before you, as the hypocrites do in the synagogues and on the streets, to be applauded by people.
Truly I tell you, they have their reward. But when you give to the poor, don't let your left hand know what your right hand is doing, so that your giving may be in secret. And your Father who sees in secret will reward you.
2 Corinthians 9:6 – The point is this: The person who sows sparingly will also reap sparingly, and the person who sows generously will also reap generously.
1 Timothy 6:17-19 – Instruct those who are rich in the present age not to be arrogant or to set their hope on the uncertainty of wealth, but on God, who richly provides us with all things to enjoy.
Instruct them to do what is good, to be rich in good works, to be generous and willing to share, storing up treasure for themselves as a good foundation for the coming age, so that they may take hold of what is truly life.
Proverbs 28:27 – The one who gives to the poor will not be in need, but one who turns his eyes away will receive many curses.
James 1:17 – Every good and perfect gift is from above, coming down from the Father of lights, who does not change like shifting shadows.
Hebrews 13:16 – Don't neglect to do what is good and to share, for God is pleased with such sacrifices.
Matthew 6:19-21 – "Don't store up for yourselves treasures on earth, where moth and rust destroy and where thieves break in and steal.
But store up for yourselves treasures in heaven, where neither moth nor rust destroys, and where thieves don't break in and steal. For where your treasure is, there your heart will be also.
Deuteronomy 15:10 – Give to him, and don't have a stingy heart when you give, and because of this the Lord your God will bless you in all your work and in everything you do.
John 3:16 – For God loved the world in this way: He gave his one and only Son, so that everyone who believes in him will not perish but have eternal life.
1 Corinthians 16:2 – On the first day of the week, each of you is to set something aside and save in keeping with how he is prospering, so that no collections will need to be made when I come.
1 Timothy 6:10 – For the love of money is a root of all kinds of evil, and by craving it, some have wandered away from the faith and pierced themselves with many griefs.
Matthew 10:42 – And whoever gives even a cup of cold water to one of these little ones because he is a disciple, truly I tell you, he will never lose his reward."
Matthew 5:42 – Give to the one who asks you, and don't turn away from the one who wants to borrow from you.
Acts 2:44-45 – Now all the believers were together and held all things in common. They sold their possessions and property and distributed the proceeds to all, as any had need.
Deuteronomy 8:18 – but remember that the Lord your God gives you the power to gain wealth, in order to confirm his covenant he swore to your fathers, as it is today.
Proverbs 3:9-10 – Honor the Lord with your possessions and with the first produce of your entire harvest; then your barns will be completely filled, and your vats will overflow with new wine.
What we Can Learn from These Bible Verses About Giving
As you read through any scripture dealing with the same subject, you will see specific themes that recur.
It is one of the fantastic things about the Bible that authors separated by centuries repeat the same instructions over and over.
The main themes that I took from these bible verses on giving are:
God Owns it all, and we are only here to take care of his property.

Giving is a reflection of God's nature.

The power to gain wealth comes with the responsibility to give to those who are less fortunate.

Tithing (one-tenth) is a starting point for giving no ending point.

Giving to the poor is a form of worshiping God.

Loving money puts possessions above our relationships and is a form of idolatry.

Giving makes you more appreciative of everything you have.

God enriches us to bless others.
All of these ideas help you understand your relationship with God and are the reason there are so many scriptures about money throughout the Bible.
Other Bible Topics
I have enjoyed spending time learning what the Bible has to say about our financial lives. Three other topics I have covered include:
My Final Thoughts on What The Bible Says About Giving
Before I got married, I had trouble managing my finances. As a result, I was not good at giving to others or my church. It wasn't that I didn't want to give. I was so disorganized that it didn't happen.
The turning point in my faithfulness in this area of my life was that Amy and I decided to take a financial class one month into our marriage.
With a plan and a monthly budget, we made tithing a first priority. As our income has grown, so too has our ability to give to things above our monthly tithe.
Our church does an annual offering that goes to helping people in our local community and around the world. When I see someone who is destitute, at a restaurant I can buy them a meal or a drink.
We also support young people wherever we can help in their fundraising. All of it makes a difference, and it allows you to make a difference in people's lives.
It is also the most incredible feeling of happiness that you can experience. Not only for the person that you give to but for yourself as well.
Giving does bring you closer to God and should be practiced as much as you can.