If you are looking for auto refinancing solutions, online marketplaces like Auto Approve are ideal for lowering interest rates and monthly payments.
In this review, we will take an extensive look at how Auto Approve works, their refinancing rates, and their qualification requirements. Continue reading to learn more.
How Does Auto Approve Work?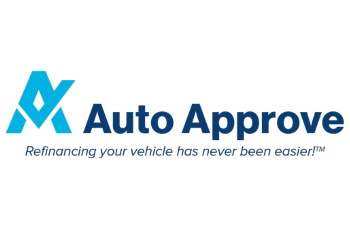 Auto Approve has a myriad of reputable and preferred networks in place, including banks, credit unions, and finance companies.
Auto Approve has established relationships with these lenders, which is part of why the companies agree to lower interest rates and monthly payments in return for a reliable client source.
The terms and interest rates these lender offer differs, but Auto Approve presents them as uniform and comparable figures to applicants. The options that Auto Approve provides include refinancing for cars, SUVs, motorcycles, trucks, RVs, and boats.
According to reviews, the benefits of refinancing with Auto Approve include lower interest rates, shorter loan periods, the ability to skip one or more payments, and the ability to remove someone from the original loan agreement.
The company also tries to provide its clients with control over the terms of the loan and to customize the loan period to their unique refinancing needs.
The types of loans that Auto Approve offers include:
Purchase loans

Refinance loans

Lease buyouts

Private party purchases
Application Process
To receive a quote for refinancing or an auto loan, visit the Auto Approve website and complete the relevant form. The contact form to receive a loan is short, and you only have to provide your name, email address, and phone number.
To receive a quote for refinancing, you have to enter your name, contact details, current payment, and a reason you are seeking to refinance.
After submitting your request, Auto Approve will respond within 24 hours. Unlike many other credit providers, Auto Approve only performs soft credit report inquiries during the prequalification process. A quote request or application will not affect your credit score.
Keep in mind that one of Auto Approve's lending partners may carry out a hard pull, which could affect your credit score. Since credit bureaus allow fourteen days for quote shopping, all the hard pulls during this time will count as one inquiry.
Company History
Auto Approve was founded in 2016 and is based in North Maple Grove, Minnesota. This relatively young company has an A+ rating with the Better Business Bureau.
It was also named as one of the top three customer-rated auto finance partners by LendingTree in the second quarter of 2017 and the first quarter of 2018.
LendingTree ratings were primarily based on customer service, rates and fees, responsiveness to queries and quote requests, and customer experience. Since 2016, this company grew significantly, along with their list of partnered lenders.
Who Qualifies for a Loan?
There are several basic requirements that an applicant has to meet to qualify for a loan from Auto Approve.
These requirements include:
Full-time, part-time, or self-employment

A gross monthly income of at least $1,500

A minimum credit score of 580

A minimum loan balance of $7,500 on a vehicle to be refinanced

A car that is less than ten years old

A vehicle that has not done more than 150,000 miles on the odometer
All applicants must be able to provide Auto Approve with their driver's license, proof of insurance, and current vehicle registration.
Other documents the applicant may have to provide include loan payoff statements, proof of income, business formation documents, recent pay stubs, and proof of citizenship or permanent residence.
Rates and Fees of Refinancing
When applying for an auto loan with Auto Approve, there are no upfront costs, late fees, or application fees.
There might be a refinance-related fee payable, however. This fee is included in the refinance loan and covers document costs that the company paid on behalf of the client. The loan origination fee is $399.
The loan amounts Auto Approve offers range from $7.5K to $150K, and the loan term ranges from 12 to 84 months. The fixed annual percentage rate starts at 2.99%.
In comparison with similar services, these rates and fees are highly competitive, especially if you have a high credit score.
Alternatives
LightStream – Lightstream is a top option for auto loan refinancing.
RefiJet – If you like a more human touch, RefiJet gives you a personal concierge to help you through the loan process.

MyAutoLoan.com – A top option for anyone looking to get multiple loan offers all in one place.

Pros
Reputable auto loan provider with an A+ rating from the BBB

The application process is quick and painless

Auto Approve

partner with many auto loan lenders to provide the best possible rates

Auto Approve

 offers a wide loan amount range

Option for longer terms to take more significant loan amounts at low payments

No late payment fees, upfront costs, or application fees

There are no prepayment penalties

Applicants can find the lowest eligible rates in a matter of hours

Auto Approve

 performs soft pulls that don't affect applicants' credit scores
Cons
The loan qualifications are relatively strict

There is a loan origination fee of $399

Applicants need a credit score of at least 500

The loan balance on a vehicle to be refinanced must be higher than $7,500
Conclusion
If you are looking for personalized customer service and the lowest rates from reputable lenders, Auto Approve is a viable option.
This company's loan requirements may be strict, but their fees are low, they have an extensive network of lender partners. They can also refinance any vehicle, including cars, motorcycles, SUVs, and boats.