There are hundreds of sites online that offer to help you make money. Global Survey Group is one of them. They are a survey aggregator site, so they present you with surveys from several companies.
Can you make money? Are they legit? Let's find out together.
How Does Global Survey Group Work?
You sign up for an account with the site. Global Survey Group will keep an eye on the different survey sites. If they pick up a survey that could be a match for you, you get an email. Alternatively, you can access the list through your dashboard onsite.
As an aggregator site, all they do is refer surveys to people. They don't administer the surveys or handle payments. What they'll do is provide you with a link. From there, you'll be able to see if you qualify for the survey or not.
You'll need an account with the survey site concerned. This system means that you're going to be signing up for a lot of different places overall.
To be eligible, you must be 18 or older and a citizen of the United States.
Is Global Survey Group Legit?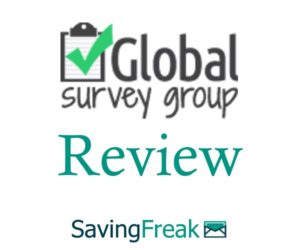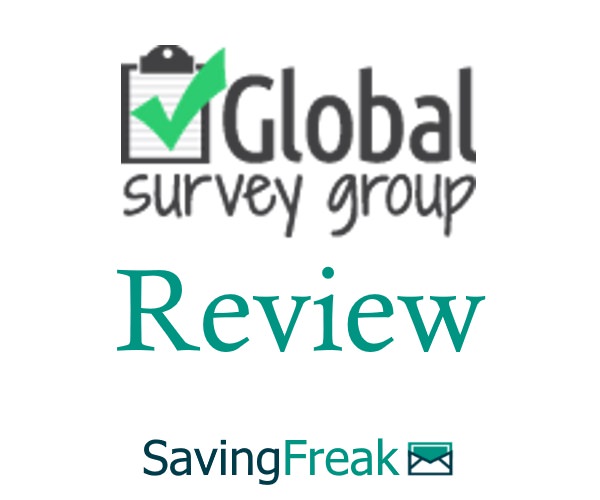 The site itself is free to use. So, you're not getting scammed out of money. We did like the fact that the Global Survey Group is more realistic about what you can earn. They let you know upfront that surveys generally pay between $0.50 and $10.00.
They're also pretty clear about the fact that you can earn a moderate income. The company tells you upfront that you're not going to earn thousands of dollars a month. They say that you can make around $10 to $250 a month.
In that respect, they're better than some of the dodgier sites out there. They're giving a pretty realistic idea of what you can earn.
Where we do get concerned is when it comes to their privacy policy. Again, this is something that the company pretty upfront about. That is, you must be willing to root around the site to look for the privacy policy.
They start with the fatal words, "We'll never spam you." And that's probably true. But they also state that they'll use the information to:
Create targeted offers
Send promotions from the company
Or to send more information about them
Let's not kid ourselves here – they're going to send you marketing information. They're probably also going to sell your details. That's not necessarily illegal either. It's pretty standard. We did think that they should make that clearer, though.
You might think that you're just signing up for surveys, but that's not the case. As a precaution, we'd use a throwaway email to sign up.
We like that they're realistic about your earning potential. We don't believe that the company is a scammer. That said, they could be a little more forthcoming about what you're signing up for.
How Do I Get Paid?
You'll need to find out this information from the various survey companies themselves. There are several different options. You could:
Receive a gift card or code: These allow you to purchase items from selected suppliers.
Get a bank transfer: This will often depend on the amount being paid out. It's generally not the favorite option for most companies.
PayPal: This is the one that you're probably going to encounter the most. It's quick and straightforward.
Gifts: These sites allow you to swap points for gratuities. If you want to earn cash, these are not ideal. But the "gifts" can be nice ones. You might, for example, get an audiobook or a kettle. The more expensive items will require more points.
You'll need to check what the payment options are with each site. While you're doing that, also check what the payment threshold is. The payment threshold is the minimum amount that you accumulate in your account before you get paid out.
Also, confirm when you'll get your payment. Do you get credited when you've completed the survey, or after it's wrapped up? Is there a waiting period before funds are paid out?
We also advise that you check out any linked sites carefully before signing up. Check for reviews of the survey company as well. There are a lot of scammers out there. Offering payment for surveys could be a way to get your details.
Company History
This one made us a little nervous. There's no "About Us" information on the site. They do have a site contact form, but there's no way to find out more the company behind the site. We also didn't find them registered with the Better Business Bureau.
With the nature of these sites, this can be quite common. It's not ideal, but it doesn't mean the site is a scam. Still, you'd think they'd have some information to check up on.
Alternatives
While having one place to sign up for surveys is easy, you can do this on your. Some of the better options for paid surveys are:
Pros
Free
Access to different survey sites
Easy to use
Simple to register
Realistic about what you're earning
Cons
You have to register with the survey sites too
They're not providing anything you can't do on your own
The privacy policy is a little dodgy
You could be setting yourself up to be spammed
Final Verdict
Unlike some of the other sites reviewed, this one seems legit. If you don't qualify for surveys at present, they provide you with a list of survey companies to try. That said, the site is also trying to build its email list.
You could easily find the information yourself by going online. And you could save yourself a step in the process by not registering here. Aggregator sites can be useful, but we're not sure that this one is.