One of the biggest challenges with losing weight is sticking to your goals and staying motivated. HealthyWage helps people commit to their weight loss objectives by paying them to lose weight.
In this review, we will take a look at how HealthyWage's program works, how you get paid if you lose weight, and the drawbacks and benefits of this program.
How Does HealthyWage Work?
The concept behind HealthyWage is straightforward. Essentially you bet on yourself to lose weight. If you meet your goal, you make money, and if you don't achieve your goal, you lose money.
The first step is to determine your prize amount using the HealthyWage calculator. There are three variables that you have to set:
How much weight you want to lose, which is 10% of your starting weight or more
How much money you are willing to bet per month, ranging from $5 to $995
How long you need to reach your goal, between 6 and 18 months
As you enter your goals, the calculator will use HealthyWage's proprietary algorithm to generate the prize you will receive if you reach your goal. This prize can be as high as $10,000.
After determining your prize amount, proceed by signing up for an account. During this step, you will have to enter information about yourself, including your height and weight.
You will also have to verify your weight by uploading a video to the HealthyWage website. Your wager period will start when you upload this video. When you reach the end of the weight loss period, you will have to verify your weight for the second time.
Other ways to verify your weight include verification by a smartphone app, fitness professional, or Weight Watchers' meeting. Throughout the challenge, you will have to log weekly weigh-ins to ensure you are losing weight in a healthy way.
If you reach your goal by the end of the wagering period, HealthyWage will pay your prize money. If you don't reach your goal, you will forgo your monthly contributions, which the program will use to pay other winners.
The program has many individual and team challenges, and you can participate in up to ten challenges at a time. The benefit of participating in multiple challenges is that you can win several prizes without having to lose weight more than once.
The challenge categories include:
The $10,000 Team Challenge, for teams of five with a $10,000 first prize
The HealthyWager, an individual weight loss bet, and the one most people sign up for
Jackpot challenges, for individuals and teams who want to reach goals to earn a share of the pot
Step challenges, for individual and teams who want to reach step goals to win a share of the prize
The Step and Jackpot challenges are listed on HealthyWage's website, but you can also create your own challenges. HealthyWage also develops corporate and brand wellness challenges for employees or corporate teams.
Is Healthy Wage Legit?
To win money with HealthyWage, you have to place a bet on yourself. You can make a once-off payment for the wagering period, or you can pay once per month.
Understandably, one of the first questions you may have is whether or not this program is a scam.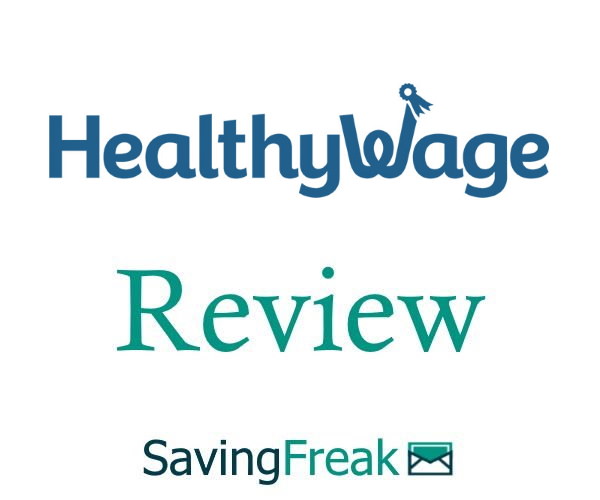 The good news is that HealthyWage is a legitimate company that not only received an A+ rating from the Better Business Bureau, but has also been featured on programs such as Good Morning America, NPR, and NBC's Today's Show.
At first glance, HealthWage may seem like online gambling. However, unlike gambling, you control the outcome, and you are not leaving things to chance. To date, every person who reached their weight loss goals received their money from HealthWage.
How Do I Get Paid?
You have two options for receiving your prize money. The first is with a mailed check, which takes three to four weeks to process. The benefit of this method is that there are no applicable fees.
You can also choose to receive your payment via PayPal, which is a third-party payment processor. This is a quicker option, but PayPal charges a 3% fee. Both these methods are hassle-free, but with PayPal, you get paid in as little as twelve hours after you win.
Company History
HealthyWage is a wellness company that is based in New York. The company was founded in 2009 by David Roddenberry. Today, HealthyWage has 83 employees, 107.5K fans on Facebook, and 3.9 followers on Twitter.
HealthyWage's main competitors are HealthCentral, Waybetter, and Dietbet.
Alternatives
There aren't really any other companies that will pay you to lose weight. However, there are alternatives where you can earn money on line.
Pros
An effective motivator to get in shape
Excellent social support
You can participate in up to ten challenges at once
You can set your own targets and a reasonable timeframe
The HealthyWage tools are easy to use
Complete control over how much you pay each month
You can partake in team challenges
Available all over the world
Cons
HealthyWage doesn't offer cancellations or refund policies
The program may incentivize some people to resort to unhealthy weight loss methods
Limited income in relation to contributions
HealthyWage Review Bottom Line
If losing weight is a constant struggle for you, financial gain or loss may be the motivator you need. HealthyWage is a reputable company that motivates its clients to get in shape in a fun and healthy way.