I remember making my first $15,000 investment.
I got a crazy bonus, and I obsessed over what to do with the windfall.
I know, I am a nerd, but my obsessiveness over making the right investments for myself can be your gain.
Ways to Invest $15k
These suggestions should help you narrow down where to make your investment.
Savings Account
It used to be that a savings account was just a place to hold your money, but high-yield accounts now allow you to get 20 times more than the traditional account I had as a kid.
While this should not be a long term destination for investment money, it is an excellent place to start if you need an emergency fund or are not yet sure which long term investments to choose.
Betterment
Betterment is a robo-advisor that helped change the way people invest.
Instead of working with a person to make your investing decisions or doing it all on your own, you can deposit funds into your Betterment account, and they handle all the investing for you.
The investments are determined and managed based on a short series of questions you answer when signing up. Betterment even has systems to make sure you are not paying any extra taxes in your account.
Fundrise
Fundrise gives just about anyone the ability to invest in real estate without managing and owning a piece of property.
Instead, you invest in one of their real estate investment trusts (REIT). REITs work by you depositing money, and the trust does all the real estate investing for you.
Fundrise offers a variety of investments and levels of risk, but all are an excellent way to diversify away from the stock market.
WorthyBonds
Worthy Bonds presents another excellent means of diversifying your portfolio with small business bonds.
Instead of getting low-interest government bonds, you can invest in the debt of businesses at a cool 5% interest. These bonds are secured with some form of collateral (usually the inventory of the company).
Your funds are 100% liquid, and you only need $10 to start investing, so you have a very easy to use short term investment.
Stock Market
Stocks are a great way to invest your $15,000. Stock market investing can take on many forms. The most well-known stock market investments are in individual stocks.
For people who are not as prone to doing the research and risk-taking necessary for single stock trading, mutual funds and ETFs allow you to invest in a large number of stocks all at one time.
No matter which type of stock market investing you choose, you will need a brokerage account. Ally Invest is a brokerage that provides you all the tools you need and has zero trading fees for stocks and ETFs.
Retirement Account
Retirement accounts are always one of my top options for investing.
While they will include many of the investment options on this list, retirement accounts come with the bonus of growing without having to worry about taxes.
The most common retirement accounts include:
Debt
Paying off debt is a slightly different angle on investing. Instead of investing for income or compound interest, you are paying off debt to avoid the adverse interest that comes with it.
Along with avoiding interest, you get the added security of not having the monthly bills that come with debt.
For my family, this has freed us up to take advantage of business and employment opportunities that we would not have been able to make otherwise.
Small Business
If you already have a business, side hustle, or idea, then investing your $15k in that business could be the start of a much larger opportunity.
For many entrepreneurs, an investment in their own business will lead to the highest return on investment.
Continuing Education
Continuing education can be traditional, like a college course or very targeted training you can get through online classes.
If there is a way to improve your skillset or obtain a new one and turn that into new revenue, then it is definitely worth the investment.
Coaching or Mastermind Group
In the same vein as investing in your business or education, getting coaching from a person or team can lead to great dividends.
Coaching and mastermind programs provide insight and support from individuals who have gone through or are going through similar investment and business decisions.
The support and answer you receive can be a springboard to more significant profits.
Certification
If there is a particular career you are looking for that requires a certification, $15,000 can many times get you through the whole certification process.
This is especially true of anyone looking to get into the trades (welding, construction, etc.). A welding certification can be had in less than 12 months, and you can walk right into jobs that pay $50,000 a year or more.
Start a Blog
Blogging is a labor of love that can pay off in the long run. The good news is it takes very little money to start a blog.
If you aren't sure where to start, I would purchase the Project 24 course by Income School. It is a fantastic resource that will take you step by step through starting your blog and making it profitable.
CD
Certificates of deposit have lost their popularity because you can get almost the same interest rates with savings accounts.
However, if you want a low-risk investment, there is nothing safer than a CD.
Currently, CIT Bank is offering an 11-month no-penalty CD. No-penalty means that after seven days, you can withdraw your funds early, and there will be no penalty.
How I Would Invest $15,000
No matter what the sum of money, I always run through several scenarios of how I want to invest. Think of it as budgeting your investments.
Here are the five investments I would make if I were investing $15,000 today.
Worthy Bonds ($5,000)
I started using WorthyBonds.com about 90 days ago. It has been one of the smoothest investments I have ever made.
I made a $5,000 investment here because the 5% interest and no penalty on withdrawals give me a great place to stash some money for the next opportunity that comes along.
Betterment ($3,000)
Hands-off investing is a favorite of mine, and Betterment makes it simple. Not only do they handle all the investments like an advisor, but the fees are also super low.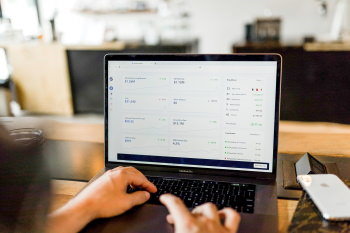 I also get to control how much risk the account is taking by my answers to their start-up survey, which you can retake at any time.
Fundrise ($3,000)
Fundrise caught my attention more than a year ago. I love that you can diversify into real estate without having to manage a property.
A $3,000 investment will get you into almost any of the Fundrise REITs.
This Website ($2,000)
SavingFreak.com has been my main side hustle for a very long time. An investment of $2,000 out of $15,000 is right in line with how I continue to grow this site.
Coaching or Education ($1,000)
I invested in the Income School Project 24 course, and it is why I am such a big proponent of purchasing more education.
An investment of $1,000 will get you into a ton of different course or groups. This way you can take the investments you are currently making and charge them up with some new information.
Final Thoughts on Investing 15,000 Dollars
There is no one right way for a person to invest. It will always come down to investing in the opportunities and skills that you have at the ready.
These ideas can help you decide what best meets your skills, comfort level, and avoid getting ripped off by make money fast schemes.
No matter how you invest your $15k, the most important thing is to feel comfortable with the investment and to get started as soon as you do.