2000 dollars can be a great first time investment.
Not only does that amount of money make you feel like you are investing a substantial amount of money, it opens up a lot of options that care not available to those who have less to invest.
Since there are so many options, we are going to look at several ways to invest $2,000 and make it grow.
Ways to Invest $2000
High Interest Savings Accounts
Savings accounts might be the most boring place to store money. While it is a super low risk investment, they interest rates used to also be super low.
The good news is that the internet changed all that. Online high interest savings give you much higher rates and are a very reasonable place to store your money while getting a competitive rate.
If you do not have an emergency fund in place then this is definitely where you want to be putting your money. A couple of thousand dollars in an emergency fund will make life's financial bumps and bruises a lot less painful.
These accounts are also FDIC insured so you know your money is safe.
Fundrise
REITs (real estate investment trusts) used to be something only people with more than $1,000,000 in assets had easy access to, but these investments have changed dramatically since Fundrise crashed their party.
Fundrise allows you to invest as little as $500 and have them invest your funds as a part of a much larger investment in different types of real estate. It's kind of like a mutual fund or ETF except they only invest directly in real estate.
Fundrise is an easy way to diversify away from being only in stocks and still get a great return on your money.
Betterment
If you don't want to handle all the research of picking your own stock and bond investments, and with a $2,000 investment, most financial planners will not want to bring you on as a client, you can get your investing done for you through a robo-adviser.
Betterment is one fo the top robo-advisors and it only takes a few minutes of answering questions to assess your tolerance for investment risk to get started.
Once they have that information, you just deposit money and the platform handles all the investing, re-balancing, and tax adjustments for you. It really is a set and forget kind of option.
The best part is that they Betterment is able to help all kinds of investors. So whether you start with by investing 100 dollars or even with a $100,000 investment they make investing easy.
LendingClub
LendingClub is by far the largest of the P2P companies and is a great way to diversify your $2,000 investment. The way it works is you invest in loans to people who are funding their small business, consolidating debt, refinancing a car, or whatever other reason they need a loan.
Instead of paying interest to a bank they pay the interest back to the people who funded the loan (the investors). The best part of LendingClub that you can buy in for as little as $25 in each loan that you invest in.
This means that with $500 to invest you could be a part of 20 different loans and make sure that if one goes bust it doesn't ruin your investment.
ETFs
ETF are the initials for exchange traded funds. A fund is where you can invest money into a group of investments, the exchanged traded part means you can purchase these funds through a brokerage like stocks on the stock markets (also called an exchange).
M1 Finance is the least expensive place to purchase ETFs. This brokerage has quickly become one of the most popular because there are zero fees to trade any of their more than 2,000 ETFs.
M1 Finance also allow fractional shares, which means you can buy parts of the ETF with whole dollars instead of having to purchase full shares.
They have a minimum deposit of $100 for standard accounts and only $500 for retirement accounts.
Mutual Funds
Mutual funds have been around for almost 100 years. They allow groups of investors to "mutually fund" a series of investments.
This means that you can own hundreds of stocks or other investments all in one mutual fund. All of these funds are managed by professional fund managers and they have long histories to show you who well they h ave invested.
Ally Invest brokerage allows you to invest in tons of different mutual funds all at a low trading fee. You will have to meet the minimum to invest in each mutual fund. This varies greatly from fund to fund.
Mutual funds through Ally Invest are a great way to diversify your stock investments.
Stocks
Stocks can be risky, but anyone that is willing to do the research can do VERY well doing individual stock trading. If you are looking for the best tools and access to the full spectrum of options when investing in stocks I would use Ally Invest.
The only downside to Ally is that they do charge a $4.95 trading fee, but that is well worth what you get with the platform.
If you are OK with a more limited number of stocks (3500+) and want to avoid paying any trading fees you can use M1 Finance. Just like with their ETFs you can buy fractional shares of stock with M1 Finance.
Retirement Accounts
All of the above investments can be made using a retirement account. The advantage to investing your $2000 in a retirement account is the tax treatment that any retirement account will get.
For any account that has a "Roth" in front of the name, you put money in that you have already paid taxes on and when you retire the money comes out tax free. This would include the accounts
The traditional accounts for retirement investing also have tax advantages. With these accounts you put money in tax free (deducting the contributions from your taxes).
The money grows tax free and you pay income taxes on it when you withdraw the money. Common pre-tax retirement accounts include: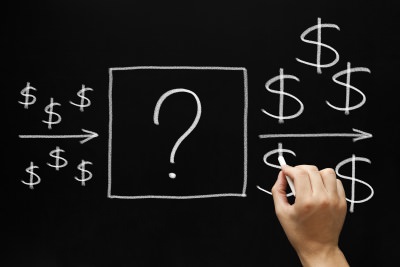 CDs
Certificates of deposit are a slightly longer term deposit from their savings account cousins. Unlike savings you lock your money in place for a specific period of time.
In exchange for locking your money in place, the bank gives you a higher interest rate than you can get with a savings account. If you are going to sit on the money for a year or longer, then a CD might be a good place to safely store your cash.
Eliminate Debt
If you have high interest debt like credit cards or pay day loans then there is no better place to take your 2,000 dollars than paying that debt off. The reason is the interest rates are so high on these debts that you will save money long term by getting them out of your life.
Not only that, you will feel so much freer not having the burden of debt messing with you.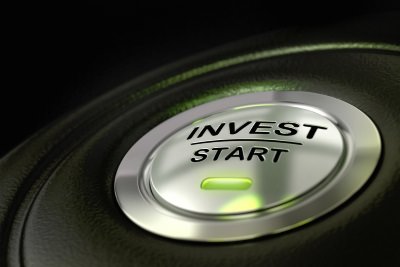 Grow Your Knowledge
Knowledge can lead you to making much more money in the future. Whether that is taking a college course, investing in online learning, or joining a group of people who work together to better themselves.
All of these are great investments in your future and can allow you to turn your investment of $2,000 into much much more.
How I would Invest $2,000
Whenever I think of investing a specific amount of money I start with running through the different scenarios in my head.
For this reason I thought it might be helpful with how I would make a $2,000 investment. For this exercise I am running off the assumption that I have already paid off all high interest debt, have money in an emergency fund, and I am maxing out my retirement accounts (which is what I am doing right now).
If you have not completed any of those items I would start there.
Betterment >> $500
Betterment is a great service and they make investing so simple. Since I don't believe in putting all my eggs in one basket, they will be getting 25% of my total 2,000 dollar investment so I can not think about this money going forward.
Fundrise >> $500
Diversification is the key to investing and Fundrise lets me get into real estate without having to actually manage the real estate.
M1 Finance >> $1000
I would split this $1000 investment into halves. The first $500 would go into ETFs so I get a broad diversifcation into stocks. The other $500 would be put into stocks that I pick. This gives me a little control of the upside.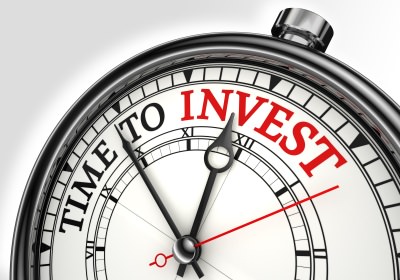 How to Invest 2000 Dollars Bottom Line
Investing doesn't have to be hard or scary. The most important thing is that you are investing for the long term and you start investing today.
Whether you start with an investment of $1500, $2,000 or a $20,000 investment, you want to make sure you diversify and that you keep plugging away at your long term investment strategy.
So take your $2k and invest it in ways that make you feel comfortable. Then keep adding and watch it grow.