I have known people that think investing $20 is a waste of time, but nothing could be further from the truth.
The number one rule of investing is to get started. Making small investments regularly over time will work just as well as making significant one-time investments every once in a while.
If you are not sure of how to invest $20, use the following opportunities and tips to help you get started.
Ways to Invest $20
We all know investing $20 is not a lot to get started, but that does not mean you don't have options. These are the top investments I would consider.
Savings Account
Savings accounts are the least sexy item on this list, but they are safe, reliable, and are a good holding place for your money until you can get into some larger investments.
You could choose any old savings account, but I would go with an online savings account that offers higher interest rates than what you can get from the bank down the street. Some top options with the latest interest rates include:
Worthy Bonds
WorthyBonds allows you to invest in loans (called bonds) that go to small businesses. These businesses usually need short term loans to bridge a cash flow problem.
The "bonds" are secured by a form of collateral and pay you 5% interest. The value of the loan is only 80% of the value of whatever has been put up as collateral.
This means that the business is highly motivated to pay off the loans and that if they do default, you get your money back. You can get started with as little as $10, and your money stays liquid.
Betterment
Betterment is one of the top robo-advisors in the United States. It works by allowing you to deposit funds into your account, and they do all the investing for you.
Now they don't go all willy nilly on your money. Betterment has algorithms that will invest based on the information you provide through a simple sign up questionnaire.
There is no minimum to start investing with Betterment, so a $20 investment is as good a place as any to open an account.
Fractional Shares of Stock
Back in the good old days, you could only buy stock if you have enough money to be at least a single share. There are now brokerages that will let you buy fractional shares.
Fractional shares mean you can buy a dollar amount instead of having to buy a full share of stock. For example, as of the minute I am writing this, Apple stock is $297 a share (way too much for our investment of $20).
With fractional shares, I could buy $20 of Apple stock and get the benefit when the stock goes up. You still need to do your research, but you can get started with either of these options:
ETFs
Exchange-traded funds are bought and sold just like stocks, but they invest in hundreds or thousands of investments at one time.
This means you can diversify any amount of investment by just investing in ETFs. Like stocks, you can buy fractional shares through both Robinhood and M1Finance.
Retirement Account
Retirement accounts are an excellent place to invest your 20 dollars. The big advantage of retirement accounts is the tax treatment these accounts receive from local and state governments.
Whether you have a 401k or a 403b through your employer, have individual accounts like a Roth IRA, or have a self-employed account like a SEP IRA or a SIMPLE IRA, placing your 20 dollar investment in one of these retirement accounts protects it from taxes until you withdraw at retirement.
Tips for Investing 20 Dollars
If you are investing for the first time, then there are several things you want to consider before jumping in.
What Are Your Goals?
Having a clear understanding of why you are investing will help you decide what types of investments you want to place your money.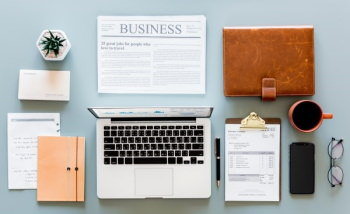 Retirement savings should be in a tax-advantaged retirement account, while the money you want to have available before age 59 should be kept in taxable accounts.
If you don't need the money for the next five or ten years, then you can look at riskier investments that produce higher returns. However, if you need the money soon, then you want to stick with lower risk investments.
So make sure you know the reasons you are investing so you can be sure to be in the right types of accounts and investments.
Avoid Fees
Fees are something that can eat up your investment returns. One of the reasons that I recommend the investment I did above is that they all have low fees for their industry.
Whenever you make an investment, have a full understanding of the fees and potential fees involved.
Understand Your Risk Tolerance
Some people can ride the roller coaster higher-risk investments and get incredible gains over a long period. Others cannot stomach the ups and downs and feel they need to invest more conservatively.
Risk is also a matter of how much time you have until you need the money. Someone who is investing for retirement in their 20s has decades and can take high risk while someone in their 60s will want to go with low risk short term investments to lock in the gains they have made.
Passive vs. Active Investing
For most people, passive investing is going to be the best bet. Passive investing means investments that you set up once, deposit money in regularly, and then only check in from time to time to make sure everything is working well.
Active investing means you are in the decision making on a regular basis, directing each investment by yourself.
I do all of my retirement investing in passive investments. These are ETFs, mutual funds, and robo-advisors like Betterment. Any investing where I am learning, I do actively. This includes stocks, real estate, and cryptocurrencies.
For someone starting with investing $20, you will want to look at more passive forms of investment until you can build up enough where you can afford to learn with active investing.
Final Thoughts on How to Invest $20
If you are starting out or restarting your investing, it doesn't matter that you are only making a $20 investment. What matters is that you have started investing.
Investors are people that have shifted from thinking only about the day to day to thinking about the future. Your decision to figure out how to invest $20 is the start of a new way of thinking and dreaming.
Learning how to invest is one of those things that will continue to excite and challenge you in the years to come. Before you know it you can be investing $15k or moving investments of $70,000 into different accounts.