$60,000 is a serious sum of money that gives you many different options for investing.
With so many choices, it can feel like drinking from a fire hose to decide which one. To help in determining how to spend your 60k dollars, I put together what I would consider my top choices and how I would Invest if this amount of money fell into my lap today.
Ways to Invest 60k Dollars
Betterment
Betterment is a robo-advisor that will invest money you deposit automatically. They even balance your investment portfolio for you on auto-pilot.
As detailed in our Betterment review, the service works by you taking a short survey. This survey determines your risk tolerance for investing and provides their algorithms the information needed in creating your mix of investments.
If you are looking for a hands-off way to invest, you will be hard-pressed to find a better option than Betterment.
Fundrise
Fundrise has allowed the average investor to get into real estate investing without having to own the real estate physically.
Instead, you put your money into a real estate investment trust, and professional investors do real estate development on behalf of the fund, and the fund gets the profits.
You can get started with Fundrise with as little as $500, but $3,000 will get you into the majority of their investment options.
Savings Account
I know this is an incredibly dull investment , and you may not even consider it an investment, but there are several reasons to start with savings.
The first is that you need an emergency fund to protect your finances and to be in a position to achieve your financial goals.
Second, is that I want to be sure that my money is safe while I am deciding what to do with it. A savings account is insured up to a $200,000 invested.
Finally, I can get a decent interest rate in a high-yield savings account for money that is parked, hedging a little against inflation. Some of the top interest savings accounts available are:
Mutual Funds
Mutual Funds are the bedrock of the Dave Ramsey approach to investing.
They are low cost and allow you to diversify into a lot of different investment all at once. The top mutual funds require a minimum investment of $3,000 or more, making them a great candidate for a $60,000 investor.
Once you have your mutual funds picked out, you just put money into the account and relax. Mutual funds are frequently party of a lazy portfolio long term investment strategy.
ETFs
Exchange-Traded Funds (ETFs) are very similar to mutual funds in that they allow you to invest in a large number of investments all at once.
Where they differ is that they are traded like stocks on an exchange.
Once again, the advantage here is a broad diversification of your 60k investment. You can purchase ETFs with no trading fees using Ally Invest.
Stocks
Trading individual stocks in the stock market takes a willingness to study the companies you are looking at and patience to get the feel for buying and selling.
Since stocks are so volatile, this one is not for the faint of heart. However, there is big money to be made for anyone that learns how to invest in stocks effectively.
There are many different strategies, like dividend stocks vs growth stocks, so make sure to do your homework before jumping in full force.
Like ETFs, you can do all the research you need and trade stocks with no trading fees with a Public.com Brokerage account.
If you do not feel comfortable trading stocks on your own, there are financial advisors who can help, but you will pay extra fees for that personal service.
Retirement Accounts
Retirement accounts are probably going to include several of the above investment options.
The advantage of a retirement account is that the money will grow without having to worry about paying taxes along the way.
The most popular retirement accounts include:
All of these individual retirement accounts and emplyer accounts will help you avoid taxes and achieve your retirement goals.
Certificates of Deposit
CD's are one of the safest investments on this list, which means the investment returns will also be much lower than other options.
CDs require that you lock in your money for a specified period of time. In exchange for lock in this money in, you will get higher rates than with a high-yield savings account.
Most certificates of deposit will require a minimum deposit of $500-$1,000 and the longer you lock your money in with the bank the higher your interest rate will be.
Many people will use a CD to save for a short-term goal because you are prevented from touching by a penalty you must pay if you withdraw early.
Money Market Account
A money market account (MMA) is a form of savings account that includes the limited use of a debit card or check writing privileges.
The interest rates are not as good as a CD or a high-yield savings account because you have easier access to your money.
MMAs should not to be confuse with money market funds which are a type of mutual fund that invests in hard assets.
Small Business
For anyone who has a small business or dreams of owning a small business, few investments are as fulfilling or can be as profitable.
If you have a real plan to make money as a side hustle or need the capital to get going full time, an investment of $60,000 can be a great way to get going.
Real Estate
We mentioned that Fundrise lets you invest without owning real estate, but $60k could allow you the resources to get a loan and renovate a piece of property pretty easily.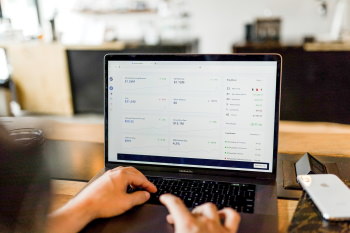 You can decide to flip this property and make a quick profit or set yourself up with a rental property.
Both options are popular, and which one is right for you will depend on your short term or long term goals.
You will need to have good credit to get this going, so make sure to check your credit score or improve your credit with a credit repair service before getting started.
P-2-P Lending
Peer-to-peer lending is a way of investing in loans to other people without having to put a large sum toward an individual.
Instead of lending money directly, P2P loans are crowdsourced thrugh platforms like Prosper.com. You can invest with as little as $25 in the loans they make available and they are averaging 5.7% interest.
For our purposes, this presents an opportunity to invest small amounts of money in a large number of loans. For example, you could take $1,000 and invest in 40 loans.
Worthy Bonds
Worthy Bonds allows you to invest in short-term debt for businesses, in the form of corporate bonds.
The interface is easy, and you can purchase a bond in $10 increments. The bonds are invested in companies that have some form of collateral to cover the debt (usually inventory).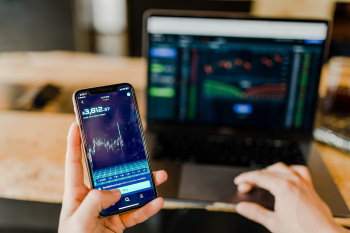 WorthyBonds only loans out an amount that is 80% or less of the value of the collateral. So if the company defaults, you are still going to get your money back, making Worthy one of the most profitable low-risk investments available.
Pay Off Debt
Most people do not think of paying off Debt as a way to invest money, but not having those monthly bills is a big deal.
On top of the monthly bills, the interest on most consumer debt is out of this world. If you have a credit card you are paying more than 10% interest on, it will be almost impossible to make more with other investments.
If you have debt with high interest rates (ex. credit card debt), not only will paying it off be a big step in achieving financial freedom, it will relieve the stress that comes with carrying debt.
Education
Whether it is educating yourself or saving for your children's college, education can lead to higher income in the future.
You can even look at taking online courses that teach you a particular skill that helps you in your current occupation or a new side hustle you have wanted to learn.
How I Would Invest $60,000
Looking at how someone else would invest their money is always a great way to learn what will work for you and your personal financial situation. To help with your financial decisions, here is how I would invest $60k right now.
Savings Account ($15,000)
I already have an emergency fund in place, but when I have this much extra cash in hand, I want to hold a little extra money back so I can be ready for when the next opportunity comes along.
Getting higher returns than regular savings accounts and having a $15,000 investment ready for the next opportunity, makes me feel great about investing in the future.
Fundrise ($15,000)
I have become a big fan of the Fundrise platform. In the past, someone who wanted to get into this type of investment would need $1 million of assets.
I am not personally ready to look into rental properties or flipping houses, but getting diversified into real estate investments and away from only holding stocks is a priority.
Betterment ($15,000)
Many of my investment accounts are in passive investments, like mutual funds. I consider Betterment a half step between the high fees of an actively managed account and the low fees of mutual fund and ETF investing.
When we set up this account it was so easy I couldn't believe it. The rate of return has been reliable, and the tax-loss harvesting has been a great way to lower the cost of a taxable account.
Retirement ($12,000)
Each year my wife and I try to max out our Roth IRA accounts. $6,000 invested in each account will take care of that for the year.
If I had already maxed out our Roth accounts, I would look at adding money to my 401(k) or a SEP IRA account.
Small Business ($3,000)
This website is my small business and produces a nice side income. An investment of $3,000 would go a long way to creating more content and new features to help the site grow.
This investment could also go toward some online courses that help me grow the site in different ways.
Investing $60k Bottom Line
When you are investing a large sum like $60,000, the most important thing is to make sure you understand and are comfortable with the investments you are making.
The reason I started this list with a savings account is that it makes sure your money is making interest while you find the best option for you.
Whether you are investing $100 or going big with a $1 million investment, the key is to know the investments and be sure that you know exactly what you are are doing.