Identity theft can occur very easily and usually, people ignore this as a problem until it actually occurs.
Today, there are several ways by which criminals can easily get your personal information online and so, it has become extremely important to safeguard yourself and your assets.
How Does IDShield Work?
IDShield is an identity theft protection company that offers a comprehensive product that can protect and restore your identity if it is ever compromised.
Your identity is monitored by IDShield from various aspects, it not only monitors your credit card, Social Security and bank accounts but also other information such as phone numbers, email ids, social media, etc.
The monitoring alerts are updated on a daily basis on your online dashboard and you can see if there are any changes to your profile, which could indicate identity theft.
First, you need to become a member of IDShield by creating an account. Next, you need to select an IDShield plan.
There are 2 plans available – Individual and Family and once you select the plan, you will be connected with a licensed investigator. You will have access to tools that can help you monitor your valuable personal information and protect it.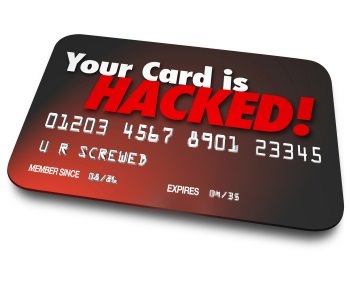 You also have the option of linking all the relevant accounts to IDShield and you can then go about your life with complete peace of mind knowing that IDShield is taking care of everything for you.
If you notice any suspicious activity, you can contact the private investigator assigned to you by IDShield. IDShield offers a $5 million service guarantee in the case that your identity gets compromised.
IDShield will work with all the parties involved, including the relevant government agencies, to ensure that any fraudulent activity is resolved and your identity is restored.
You also can access IDShield via their mobile app which is available for iOS and Android devices.
You can now get fraud alerts on your phone directly and in case of any identity emergency, you can just tap the red button on the mobile app and get advice anytime.
IDShield Plan Details
There are 2 IDShield pricing plans that you can choose from:
IDShield Individual
Cost: $9.95 per month
Covers a single person
Unlimited consultation
Complete monitoring
Service guarantee of $5 million
Comprehensive restoration
IDShield vault password manager
IDShield Family
Cost: $24.95 per month
Covers you, your partner or spouse and up to 8 dependent minors
Unlimited consultation
Complete monitoring
Service guarantee of $5 million
Comprehensive restoration
IDShield vault password manager
Child monitoring
Service Features
Credit Scores Monitoring
IDShield monitors all your financial account numbers and the lending services to ensure that your information is not be used for fraudulent purposes.
IDShield will monitor the following on your behalf and alert you in case of any fraudulent activity:
Social Security Number
Credit scores and credit inquiries
Court records
Up to 10 debit cards and credit cards
Up to 10 bank accounts
Up to 10 retail cards
Any quick-cash loans or payday loans in your name
Other Services
Privacy Monitoring
IDShield monitors all the areas where fraud is reported most often, while at the same time, it monitors your personal information too.
IDShield monitors and alerts you if there is any suspicious activity with regards to your personal information such as your name, date of birth, address, Social Security Number, driver's license, passport, up to 10 phone numbers, email IDs and medical IDs.
Social Media Monitoring
IDShield monitors all the social media you are present on and ensures that both your privacy and your reputation are safeguarded.
It monitors your Facebook, Twitter, Instagram and LinkedIn accounts and checks for any privacy risks such as your personal information, geotagging, etc.
It also monitors any risks that can harm your reputation like references to alcohol and drugs, online misconduct, foul language, etc.
Identity Restoration
In the eventuality that your information is compromised, IDShield will do everything to ensure that your identity and information are restored.
IDShield teams you up with a licensed private investigator who will help in recovering and restoring your identity to its original status before the theft.
IDShield searches and reviews all the relevant history, databases, reports, logs and records.
They notify and work along with any financial, collection, law enforcement and creditor agencies.
IDShield takes all the disputes to any authority including the Federal Reserve Bank, Federal Trade Commission, State Attorney General Office and Social Security Administration to resolve your issue.
Notifications and Alerts
In case of any fraud or identity emergency, you will receive an email or if you're using the mobile app on your Android or iOS phone, you can get fraud alerts to your phone directly.
You will receive customized alerts in real time and you can either save or dismiss alerts for all the information that is monitored.
Interfaces
IDShield can be accessed via their website after you sign in. The site is very user friendly and easy to navigate. Or, you can access IDShield via their mobile app on your phone.
The IDShield app gives you all the information in real time and it also offers access to a team of dedicated private investigators who can help you. The advantages of the IDShield mobile app are:
The app has an upgraded new design which is intuitive and easy to use. You can see all your information and respond quickly whenever required.
With just a single click, you will be connected to a private investigator who is available 24×7 and can help to resolve any of your issues related to identity theft.
Your identity is completely monitored including major risk factors like medical information, black market websites, etc.
The app displays your most recent credit score on the homepage.
You can view all the details regarding your case, call history, consultations with IDShield and all restoration activities.
You can set up your own numerical passcode to log in to the app securely which will enable you to use this alone instead of entering your user ID and password every time to log in.
You get unlimited consultations for identity protection with licensed private investigators.
Alternatives
Lexington Law Ontrack – Since Lexington Law was so good at repairing people's credit they decided to launch Ontrack to help people prevent credit problems.
Identity Guard – One of the top brand in ID theft protection, Identity Guard is a very robust option.
myFico – You have used FICO if you have ever looked at your credit score. With myFICO you can also protect your credit.
Pros
$5 million offered as service guarantee for recovery of identity theft.
The service is very affordable and the pricing structure is quite straightforward.
Good features in both plans.
IDShield monitors a wide range of your personal information.
Offers 24×7 emergency support.
Scans social media, public records and also provides credit monitoring and credit reports.
Cons
Credit reports are available only from TransUnion.
There is no wallet assistance offered.
Does not offer a composite credit score.
No free trial.
IDShield Review Bottom Line
With a 5 million dollar guarantee for recovery, ID Shield is on of the most popular ID theft protection services.
While they only focus on your Transunion report, they are a useful tool if their services meet your needs.