Free identity theft protection seems like it's not even possible, but some services will provide a limited amount of free service.
While you will get more comprehensive coverage from a paid service, those who do not have any protection can benefit from all of these top free services.
Best Free ID Theft Protection
Credit Sesame
CreditSesame became popular because of their free credit score and check. They have expanded their free services across a spectrum of financial services.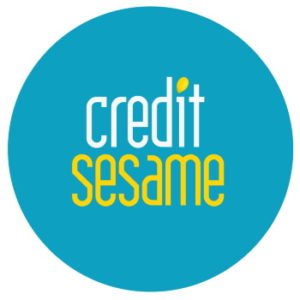 The free service includes monitoring of one credit bureau, credit event alerts, and a monthly credit score update. You can upgrade to more comprehensive services which you can read more about in our review.
Free for anyone

$50,000 ID Theft Insurance

Other credit services included
Credit Karma
Credit Karma is the direct competitor of CreditSesame and has similar service offerings.
On top of id theft protection and credit help, Credit Karma also offers free basic tax services.
Free for anyone

Other credit and tax services included

Credit Karma review
TrueIdentity is the id theft service provided by Transunion. They have a valuable free service that offers monitoring of just Transunion.

For a small monthly fee you can upgrade to monitoring of all three bureaus.
MasterCard
MasterCard cardholders can receive ID theft protection as a part of their core credit benefits.
MasterCard has specialists ready to go that can answer questions and walk you through the process of fixing any identity theft.
Any MasterCard holder can call 1-800-MasterCard to file a report of suspicious activity. They will help with filling out an affidavit and work to contact all three credit bureaus.
Overall, this is a pretty big perk for anyone carrying a MasterCard product.
Free Trials
Pretty much any service on our list of best id theft protection services has at least a 30-day free trial. So if you want to get the full package, you can try one of those. I would start with Identity Force.
Learn More about IdentityForce
Is There Another Option?
While free id theft monitoring is a simple step to take, there is another option; you can freeze your credit.
A credit freeze does precisely what it sounds like. Instead of having easy access to your credit report, no new items can be added to your credit.
This means that credit thieves cannot take out any new accounts in your name.
If you come to a situation where you need your credit, you can thaw your credit and then refreeze it to keep yourself protected.
To freeze your credit, you will need to contact each of the credit bureaus, Equifax, Transunion, and Experian.
Do-it-Yourself
The do-it-yourself option is to keep careful track of your credit by pulling one credit report every four months and
This can be done through the 100% free website annualcreditreport.com.
By federal law, you get a free report each year from each of the three credit bureaus. Just make sure not to pull all three reports at one time, because you will not get another free report until one year later.
How I Would Monitor My Credit for Free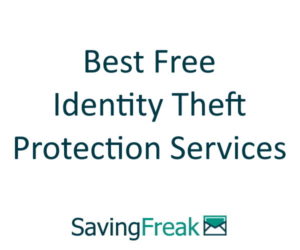 There is no one size fits all option for doing free credit monitoring. If you do not want to go through the process of freezing your credit, or need to have access, then this is how I would do the monitoring.
Get Credit Sesame
CreditSesame is at the top of the list for one main reason, insurance. If you can get $50,000 of id theft insurance for free, then why not take it.
On top of the free insurance, you get constant monitoring of one bureau. Their other credit services are top-notch and will help you keep track of your entire financial picture.
Pull Your Reports
Now that you have some actual protection with insurance pull a different credit report every four months.
This gives you an extra check on top of CreditSesame to make sure nothing fishy is going on.
When in Doubt Freeze It
If you don't need your credit right now, then freeze your reports. It isn't difficult, and you can unfreeze them whenever you need to.
The amount of time it takes to go through the freezing process is minimal, and it is the only way to guarantee that no thief has access to your credit.
Why Choose Paid Service?
While all this credit monitoring is great, opening new accounts in your name is just one way that the thieves try to attack.
The reason so many people choose a paid service is that they can get monitoring of their bank accounts, credit cards, and other financial accounts.
On top of monitoring, paid services have much more insurance provided. Some services even offer $1 million in insurance coverage.
Finally, paid surveys have clean up crews. This means that after all the monitoring, if you still get hacked, they have a group of specialists that will help you get the id theft cleaned up.
Best Free Identity Theft Protection Final Thoughts
A free ID theft service is a good starting point for anyone getting started with protecting their identity.
Your best bet will be to freeze your credit and go with a paid service. Going with the free services can provide you with reliable insights into protecting your ID and fixing anything wrong with your credit.
Overall, I would keep a Credit Sesame account just because if I can get a free insurance policy I am going to take it. Let's face it, if I can get a free just about anything I am going to take it.