When researching identity theft protection services, you will inevitably come across TrueIdentity, a subsidiary of TransUnion.
At first glance, this service promises a lot of value, but there are often issues with these types of offerings.
This review will help you determine if TrueIdentity is the right choice for you.
How Does TrueIdentity Work?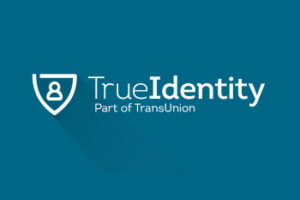 TrueIdentity is TransUnion's identity theft protection service. As an economically active person, you are susceptible to identity theft and loss as a result of fraud.
TransUnion's identity theft product is aimed at mitigating these risks with three primary tools: credit report lock, alerts, and credit report monitoring. 
Services 
The first service is a credit report lock. If you believe that your TransUnion credit report is at risk, it is possible to lock it from your phone with a quick swipe. When your credit report is locked, it prevents access to employers, creditors, and landlords.
When you want to regain access to your credit report, you can instantly unlock it again. This service is separate from a formal credit freeze. If you are signed up for TrueIdentity, you will receive assistance if you want to carry out a credit freeze.
Another component of this service is an alert whenever someone applies for credit in your name. If you receive an alert and you are not currently applying for credit, you have enough time to take action and prevent credit fraud. You can choose whether you want to receive the fraud alert via email, text message, or phone.
Another service that TrueIdentity offers is TransUnion credit report monitoring. Whenever there is a significant change to your TransUnion credit information, you will receive an alert. Then, you can log in, refresh your report, and see the latest changes to your credit information.
Signup Process
To sign up for this free service, visit TrueIdentity's website and sign up in three steps. First, provide your name, address, and contact details. You also have to enter the last four digits of your social security number.
The next step is to create your account by registering a username, password, secret question, and corresponding answer. After creating your account, TransUnion will obtain information from your credit profile to verify your identity.
Transunion True Identity Plans

TrueIdentity has two plans available: free and premium. The free plan is the one listed above that offers credit report locking, credit application alerts, and credit report monitoring. TransUnion makes money from this free service by using the advertising platform for paid credit products.
You have the option to upgrade to the premium plan. This product costs $9.99 per month and offers additional features, including:
Access to credit report data from Equifax and Experian

Access to your TransUnion credit score

Phone access to identity restoration and lost wallet specialists

Up to $1,000,000 in identity theft insurance

Additional monitoring of black-market websites, courtroom records, and payday loan databases. You will receive an alert whenever your social security number appears in one of these databases.
Many people prefer the free plan as it is relatively comprehensive, and signing up doesn't require credit card information. The premium plan is affordable in comparison with similar identity protection products, however, and if you need more extensive identity theft protection, this plan may be a viable option.
ID Theft Protection Details
Identity theft happens when a person gains access to your personal information and tries to use it for personal gain. This crime is often made possible by lost or stolen personal documents, digital devices, or mail. Insecure online data and data breaches can also leave you susceptible to identity theft.
The most effective ways to prevent identity theft are: 
Keep your documents in a safe place

Destroy or shred your financial statements

Protect your personal information online by using long and complex passwords that you change regularly or a password manager

Professional identity theft protection solutions from TransUnion restrict access to your credit reports and alert you to suspicious activity, which also goes a long way toward protecting your identity and preventing credit fraud.
Company History
TrueIdentity is TransUnion's solution to protect its users from identity theft and fraud. TransUnion is a global credit reporting agency that was founded in 1969 in Chicago, Illinois.
In 2015, the Illinois attorney general took action against TransUnion to ensure better transparency and credit report accuracy. The company responded to this action and made the necessary improvements.
According to TransUnion's website, their goal is to empower smarter decisions and create better lives.
Alternatives
Equifax ID Patrol – Protection backed by all three credit bureaus.
Zander Identity Protection – An affordable option from the insurance company endorsed by Dave Ramsey.
IdentityIQ – Top protection with great educational resources.
Pros
Convenient credit lock service

Instant alerts for changes to your credit report

Instant alerts when someone applies for credit in your name

Free and comprehensive identity theft protection solutions

Simple signup process

No credit card required

Option to sign up for the premium plan

Unrestricted access to your TransUnion credit report
Cons
Limited transparency resulted in government intervention in 2015

Service doesn't include antivirus software or driver's license protection

Financial bank account monitoring not included

No credit report monitoring from other credit bureaus
Conclusion 
TrueIdentity is one of the only free services for identity theft protection and credit monitoring. This service is somewhat limited, however, especially when it comes to services like bank account monitoring and protecting your credit reports from the other two bureaus. 
Consider your identity theft protection needs carefully before signing up for this service to ensure that TrueIdentity is the right fit for you.