There are a lot of sites that promise rewards for completing offers or doing everyday tasks. MoolaDays is one such site. They offer a few different ways for you to earn money on the site. Is it as easy as they claim? Is it legit? Let's find out in this review.
How Does MoolaDays Work?
With MoolaDays, you get paid for completing tasks online.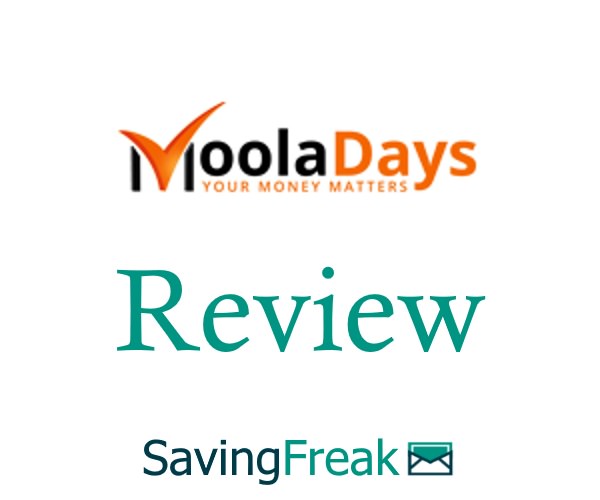 It's similar to Swagbucks. These should be tasks that you'd do anyway, so it's not that far out of your way. You sign up as a member, and then you can do the following to make money:
Refer friends and acquaintances
Complete offers – these can be free or paid
Complete surveys that MoolaDays or other panels create
Download coupons and then use them
Shop through the retailers partnered with the site
You can join up from anywhere in the world. To get paid, you have to have a PayPal account that can receive funds.
The referral bonus is a nice one. You get 15% of whatever your referees earn. It's not a lot, but it can add up quickly. You also earn over the lifetime of their membership. The potential, therefore, is there to make a nice passive income.
For the surveys, you will need to create accounts with the relevant companies as well. Those companies, not MoolaDays, will pay the money from the surveys.
For the emails, all you have to do is to read them. Just be aware that you're going to get more emails as a result.
Earning money back from retail partners is a nice perk. In this case, the site is making an affiliate income by referring you to them. You'll get a small cut. If they're sites you will use anyway, this is not a bad deal at all.
The coupons offered can also save you some money.
Overall, what puts this site above standard survey sites is that you have different ways to earn money. Even if you never want to see another survey, you could still earn an income.
How much you can earn depends on how active you are. There are limitations in terms of the email system. You do have to read the emails you receive. You can't just open them or mark them as read. They also monitor how long you've spent on the emails.
Is Moola Days Legit?
Yes, it is. The site makes its money mainly through affiliate income and advertising. That's why it doesn't pay out earnings straight away.
The site is legit, but if you thought it would be easy money, think again. The tasks themselves aren't difficult, but they're time-consuming. If you're looking at this as a way to earn your daily living, you won't get far.
If you're looking for something to do while you're bored, this could work. Just be aware that the rewards are average for the industry, but not fantastic. You'll get paid $0.05 for reading an email that is probably going to take you a few minutes.
Let's put that into perspective. If you want to earn $15 an hour, you'll have to read 300 emails. If there are some great paid surveys, this could boost the income substantially. Still, if you can make $50 a month, that would be considered a lot.
How Do I Get Paid?
The site only pays money through PayPal. The payment threshold is $15. That's not excessive, but it can take a while to earn that amount. One thing to note is that the company only pays out of the 15th of the following month.
So, if you were to request a payment on the 12th of April, you'd get your cash on the 15th of May. This is a pretty standard practice where companies earn affiliate income. They want to ensure that there are no reversals processed before they pay out.
The primary earning potential is as follows:
Surveys: This will depend on the company that is running the survey. Not all sites pay cash; some reward you with gifts instead. Surveys could pay $0.75 to a $1 each. So don't pin all your hopes on these.
Emails: This is a flat fee of $0.05 per email. The company will let you know how many emails you're guaranteed to receive monthly.
Offers: What you earn on these will depend on the offer concerned. With most, you'll earn a maximum of $3.00.
Shopping: This works out to a percentage of how much you spend on the site.
Company History
There's not much information about who the company is online. We couldn't find out who the site owners were or details about how old the company was. Ordinarily, that would raise red flags.
In this case, though, there are many reviews from users that have been paid out.
Alternatives
With paid emails. surveys and other options MoolaDays is a great option to get paid online. However, these three options are good alternatives if you are looking to make additional income:
Pros
It's easy to sign up
The site is intuitive to use
There are many partners offering surveys
You can also get paid just to read emails
You'll get $3 just for signing up
There are a lot of free offers
The referral program is a good one
Cons
Most of the surveys are offsite
Many offers are based in the United States
You have to wait for your payment
PayPal is the only payment method
You have to receive the money in USD
MoolaDays Review Final Thoughts
If you have a cheap internet connection and a fair amount of free time, this could work for you. The site is legit, and there are a good many ways to earn money from it.