If you aren't familiar with online surveys, it might come as a surprise to you that you can actually get paid to share your opinions.
If you have any sort of online presence, chances are you already post your views online in the form of tweets, comments and so on, but what if there was a way to turn this opinion sharing into a sideline activity to earn some extra cash? There is— Opinion Square.
How Does Opinion Square Work?
As the name might give away, Opinion Square pays you for participating in online surveys and sharing your opinion there. Essentially, it's an online marketing firm that collects customers' impressions about different businesses and their products.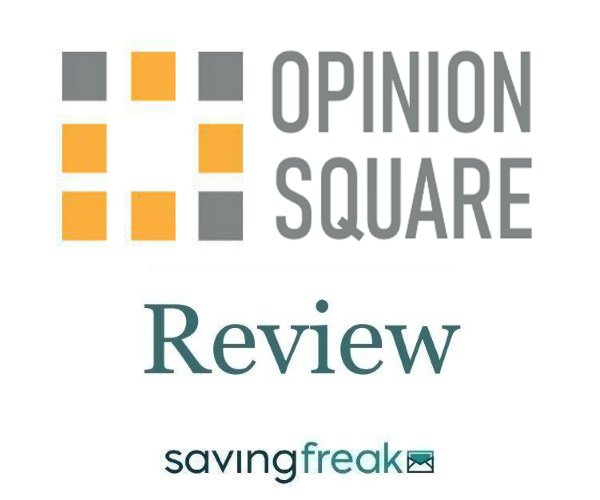 While this survey panel is not limited to the US and Canada, you only get access to a limited set of rewards if you reside outside these two countries. To start, you need to be 18 years of age or older.
After clicking their sign-up button, you have to fill out some necessary information, such as your name, date of birth, and address, answer some personal questions and agree to their end-user agreement and privacy policy.
The registration is completely free (the survey panels which charge you for registration are scams, more often than not) and you can cancel your membership anywhere down the line.
Once you've completed the registration, you're asked to download their software called Goodware Resource and Information Database or GRID for short. When you've downloaded it onto your computer, it tracks your internet searches and other personal data to send you with more personalized survey invites tailored according to your interests.
Although installing their GRID software isn't mandatory, you will have to download it if you want to get enough survey invitations.
Depending on the data their software collects, you receive three or four survey invitations every month, but that's not the whole story. Before you can take surveys, they ask you some questions to determine whether you qualify for that particular survey or not.
If you are disqualified, you win entries to their $50 sweepstakes – which almost never pan out in your favor but is better than nothing.
Is OpinionSquare legit?
Yes, Opinion Square is a legitimate earn rewards for surveys site.
The company has over 2 million members in the United States and Canada alone, and you don't amass that many participants if you're scamming them.
They have a privacy policy, which scam sites often lack, and they do, in fact, payout to their suers, which makes this site wholly legit.
Privacy, however, is a significant concern. While OpinionSquare promises your personal information stays anonymous, and they don't sell it, they do collect it using the software you install on your computer. They keep track of your search history and other confidential user data to serve you more relevant surveys.
As I mentioned, you can use Opinion Square without installing the tracking software, but you'll earn far less with the site that way. The GRID software is a major aspect of their survey targeting system.
The small upside of this potential privacy breach is that the ultra-targeted surveys do cut down on the number of surveys you're sent that you don't qualify for—even the best online survey sites have this as a common issue.
How do I get paid?
If you do qualify for any marketing research survey, you can complete it and earn what they call "opinion rewards," which are basically just points you can use claim rewards from their selection of over 17,000 rewards, in categories such as books, musical instruments, and gift cards from Amazon, Walmart, and Kmart among others.
You have to reach the 15,000-point threshold before you can ask to be paid, which you can then use to claim your reward or redeem for a gift card.
Save for their sweepstakes which give you a chance to win anywhere between $50 and $100,000, you only earn in the form of points and not cash, since they don't offer PayPal support. To get entries into the drawing, you can use their referral program – which, doesn't earn you anything else.
I would also like to mention, that once in a blue moon, you might be asked to fill a survey that pays in cash, but I wouldn't hold my breath because it's relatively rare to receive these survey invitations.
Company history
The company is owned and run by TMRG, a subsidiary of comScore Inc. It has been in operation for over two decades, so it's reputable and well-known.
Their headquarters are located in Virginia, US, and they've renamed and rebranded themselves multiple times over the years. comScore itself has earned excellent ratings and are accredited with the Better Business Bureau (BBB).
While, generally, the reviews they receive are positive, they have received their share of complaints and disputes. Of course, I wouldn't worry too much about that as complaints are very common due to the nature of this industry—you can't please everyone and they mostly give reviews when there is any sort of problem.
Alternatives
Opinion Square is a solid option for earning with your opinion. There are, however, many others to consider. Three other sites we have reviewed include:
LifePoints – The product of merging several established survey sites, LifePoints is a top option for any survey taker.
MySoapBox – One of the few programs available worldwide, MySoapBox has a wide range of surveys available.
SaySo – Once only good for donating to charity, SaySo rewards allows you to earn and help others or get rewards.
Pros
Reputable firm
Straight-forward registration
Surveys are targeted to cut down on survey you don't qualify for
Cons
You earn in points, not cash
Utilizes questionable tracking software
Opinion Square Review Bottom Line
While you do have to settle for gift cards in stead of cash with OpinionSquare, it is hard to ignore the ability to spend those gift cards at major retailers like Amazon and Walmart.
With solid backing and a long payout history, you can feel comfortable that you are working with a company that will live up to their promises.