LifePoints is one of the largest paid surveys sites and allows you to share your opinions via surveys to influence brands who make decisions based on your lifestyle and how you interact with them.
At one time there were two well known survey sites, MySurvey and Global Test Market. They were super popular and paid well. Instead of settling for that they joined forces and became one site, LifePoints.
How Does LifePoints Work
LifePoints is a free service that allows you to earn points by taking surveys. Just by signing up, users can automatically get 10 free points.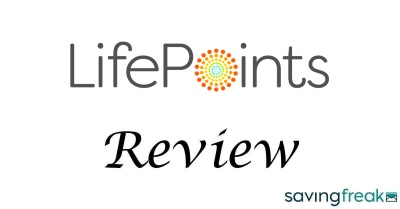 As you take surveys, you earn points based on the length and content of the survey. You then can use these points to get different rewards.
Signing Up
Signing up requires you to set up your login credentials including your email address and a password.
LifePoints then asks for personal information and demographics including how many people live in your household, ethnicity, income, and more. LifePoints uses this information to target relevant earning opportunities you may find useful.
Once you sign up, you can browse your dashboard for surveys you want to take. LifePoints will also reach out with notifications when new surveys become available so you won't miss the opportunity to earn more rewards.
Rewards Options
The minimum number of points you need in your account to request a reward is 5,500 which is equivalent to about $5, but the rewards vary based on your location.
You have the option to withdraw your money via a free PayPal transfer, a gift card to retailers like Amazon, eBay, Starbucks, and others, or a donation to your favorite charity.
About the Surveys
Survey topics include things that are relevant to your daily life and activities like product testing, data collection, and mini-polls.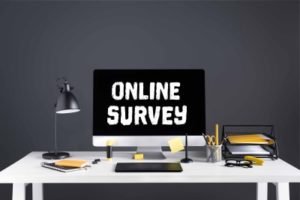 You can log in at any time to see the surveys currently available or wait until LifePoints sends you an email invite.
The length of the survey varies, but most take around ten minutes to complete, and the compensation for each survey depends on the length and the client asking for the survey.
Some clients will express a sense of urgency to get results and will pay more for you to complete it quickly.
You may also receive points for unfinished surveys. It won't be as much as a completed survey, but LifePoints will still try to reward you for your efforts and help you meet your points goals.
Features and Other Cool Stuff
Lightspeed provides custom research and analysis and operates in over 70 companies. It has been in operation since 1946.
Backed by a large company, LifePoints earns a reputation for being reliable and established, despite not being around for long.
Lightspeed also owned MySurvey and Global Test Market until they merged the two to create LifePoints in early 2019. Now they provide a better experience to all users with a worldwide community of over 5 million users and 1.5 million Facebook fans.
Users over the age of 16 years meet from all over the world including countries like the USA, China, Canada, France, Spain, Germany, Italy, Japan, Brazil, UK, Ireland, Vietnam, Thailand, South Korea, Taiwan, Indonesia, Portugal, Poland, and many more.
LifePoints offers surveys in 26 languages so that almost everyone has the opportunity to provide feedback and earn rewards.
Is LifePoints Legit?
Yes, LifePoints is a legitimate get paid to take surveys site, backed by a reputable company that has been providing research to clients for over 70 years.
There are a lot of bogus rewards programs out there, so you're right to be skeptical. It's not easy to trust these opportunities once you get burned by a scam, no matter how legitimate they seem.
Fortunately, Lightspeed created this new, more relevant way to gather feedback and opened it up to the world for more comprehensive results, and now you can reap those benefits, too.
You may have been burned in the past, but LifePoints is 100% legit.
How You Get Paid
LifePoints offers many ways to get paid, and they explain all of those options clearly online. Here's a rundown of all of the different methods by which you can get paid so you can get a better idea of how it works.
LifePoints are reward points you get for completing the various activities in your LifePoints account
Your earning potential is calculated on your profile and takes into consideration how you've completed your profile, the frequency with which you complete surveys, and the time you usually spend taking surveys
A booster gives you a shortcut to boosting your earning potential. LifePoints randomly offers boosters for completing tasks. These tasks are smaller than your normal surveys, but if you take advantage of them when you can, you'll be able to exchange your rewards more quickly and more often
Surveys
Surveys are great ways to earn points quickly with LifePoints. The longer the survey, the more points it awards. You can take surveys about brand preferences, shopping habits, and demographics.
There's always a chance you won't qualify for a survey based on your demographics, but if that's the case, you'll be entered into sweepstakes to earn more rewards.
Daily Challenges
LifePoints offers daily challenges so you can increase your earning potential by matching you with surveys based on previous answers and giving you a booster for doing quick surveys.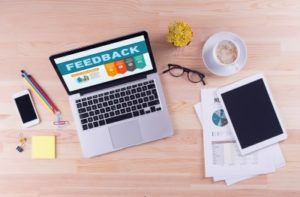 Doing 30 Daily Challenges in 30 days earns you even more of a boost.
Filling Out Your Profile
If you complete your profile, LifePoints will reward you with even more points and a booster. Keeping your profile up to date can help match you with appropriate and relevant surveys and keep the suggestions coming.
Alternatives
MyPoints – One of the oldest get paid to programs, MyPoints has many ways to earn that includes surveys.
Survey Rewardz – With a ton of surveys and an easy to navigate site, Suvey Rewardz is a good option for those looking to earn with surveys.
Vindale Research – A giant in research marketing, Vindale Research offers many opportunities to take surveys.
Pros
There are plenty of benefits for signing up with LifePoints including:
User-friendly app design
Plenty of survey options
High cash-out potential for active users
Surveys can be fun
Many surveys take 10 minutes or less
Multiple redemption options including cash and gift cards
Cons
However, there are a few cons, as with any app, including:
No mobile app
You can get screened out of surveys
If you're always on the go, this may not be a valuable solution for you because you won't earn points very quickly.
However, if you are near a computer most days and have a few minutes here and there to take some surveys, it could be fruitful.
LifePoints Review Final Thoughts
If you're looking for a fun way to earn some extra cash, LifePoints is a great option.
You can take surveys regarding things you already do and brands you already shop while redeeming your points for things that you can use like gift cards to your favorite stores.