MySoapBox is an established market research company that pays users to share their opinions on different services and products.
The company is part of the Interviewing Service of America (ISA) which is a group of credible market research companies.
How Does MySoapBox Work?
There are three simple steps to get started with MySoapBox. First, you have to join by signing up to create an account. The second step is to start participating in online surveys, and the third is to start earning MySoapBox points. Those last two steps go together.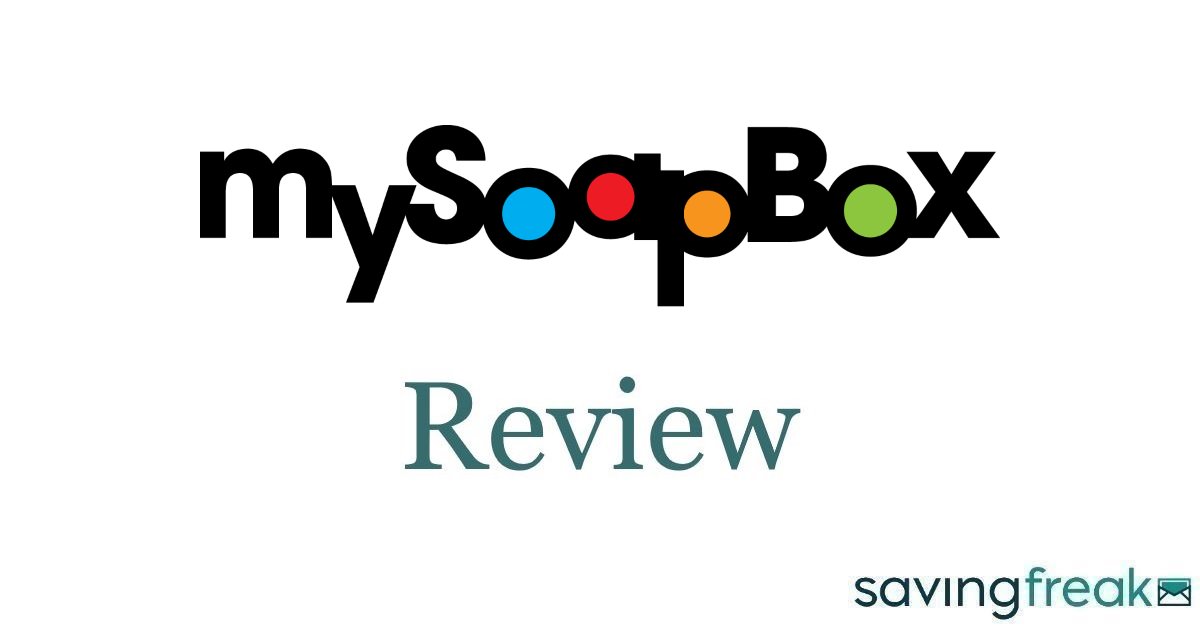 There are two main ways that you can earn from MySoapBox. The first is by taking paid surveys.  You can opt to receive the surveys in your email, or you can log into your account and start working.
Each survey will show how much time you will spend and the number of points you will earn from it. MySoapBox surveys are generally available, but before you participate, you have to qualify.
This can be frustrating especially if end up not qualifying for a lot of the surveys. Most surveys will reward you from 500 to 2,000 points, which is the equivalent to $0.50 to $2 per survey.
The second way to earn money is through the referral program. For every valid email address, you are awarded 250 points valued at about $0.25. You earn more when you refer many people. If you don't want to do surveys all the time this is a good alternative.
There are other great ways to earn points from MySoapBox too. For instance, you earn 2,000 points just for signing up. If you get disqualified from a survey, you are given 10 points.
Finally, there is something called survey roulette where you access surveys through a router and earn 1,000 points for each survey done.
Is MySoapBox Legit?
MySoapBox is an established company with a proven track record. They have never failed to pay their users once they cash out their rewards. Most people looking for a way to earn extra money through these sites need to be informed on how they work.
Some people come in with too many expectations and give a bad review because they were disappointed by one thing or another. MySoapBox is a legit company. It is crucial to do your research and learn more about these sites before joining. They are not for everybody.
How Do I Get Paid?
As with a lot of money-making websites, how much money you make depends on the time you put in.
MySoapBox surveys are not complicated and take about 5 to 10 minutes to complete. You are rewarded with points which you can cash out once you reach the threshold amount provided.
For you to cash out your rewards, you have to have reached 25,000 points. This threshold is pretty high compared to other online survey sites. Keep in mind that it is only this high for the first time. After your first payout, the threshold is 1,000 points.
Still, it might take a while for you to reach the first threshold. You can't redeem your points for cash. MySoapBox only cashes out to gift cards. That is why I mentioned earlier that this is a way that can save you some money.
They come as online gift cards and e-vouchers that are received immediately. Once you have enough points you can convert them to:
Home Depot and many more.
You also have the option of donating to charity. MySoapBox will let you choose a charity and will give them $500.
To maximize your earning potential with MySoapBox, they recommend that you accept cookies, remove any spyware software, make sure your browser is not blocking their site, and be sure that ISP settings allow the surveys.
Company History
MySoapBox has been in the business of gathering useful data on products and services for various companies for about 30 years and is run by SoapBox Sample.
Although the BBB has not rated MySoapBox, the fact that it is a member of the ISA family should give you a bit of confidence to sign up on their website and enjoy their services.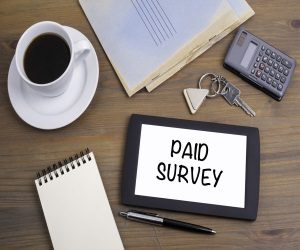 MySoapBox is available to people all around the world. If you are 13 years or older, you are eligible to sign up and get to work, making it one of the best paid survey sites for teens. Like many other survey sites, you are required to fill in your demographic details and a bit of personal information to qualify for surveys.
You only get surveys if you match with the target demographic of a company. MySoapBox does not share any personal information you give to the website to any third party.
They fully adhere to their privacy policy which is available for you to read should you decide to join the site.
Pros
Zero costs for signing up
Available worldwide
The available surveys are usually interesting.
Cash out threshold is low after the first time
You earn bonus points for signing up as a new member
You don't have to wait long to receive your rewards
You can donate to your favorite charity using the points you earn
The site is legitimate
There are a lot of gift card options to choose from for your reward
Minimum age to sign up is 13
Cons
The first payout threshold is quite high
You can get disqualified for a survey just before you complete it. This can be a waste of time.
The points system isn't the best.
Although new surveys are available each day, you might not qualify for most of them
It feels like a very long time to reach the initial payout threshold
Does not offer cash rewards only gift cards and vouchers
Alternatives
There are a large number of paid survey websites. These are three of the most popular MySoapBox alternatives:
Toluna Surveys – Toluna is a top name in paid surveys, our Toluna review details how they work and payouts.
Nielsen Digital Voice – Nielsen is known for measuring television viewership, the Nielsen Computer panel is their push into the digital space.
SurveyClub – With a wide array of surveys, SurveyClub is a good option for anyone looking to get started.
MySoapBox Review Final Thoughts
MySoapBox is indeed verified as legit thanks to their massive user base and ISA membership.
They only allow for payment via gift cards, have a high initial payment threshold, and offer very little compensation for started disqualified surveys, makes the site may not be a practical use of your spare time.
It is important to understand that this is not something you can quit your day job for, but then it will cost you nothing to try it.