I have been purchasing diapers in some form for the last eight years.  This has allowed me to become a master at buying cheap diapers and maximizing my potential for savings.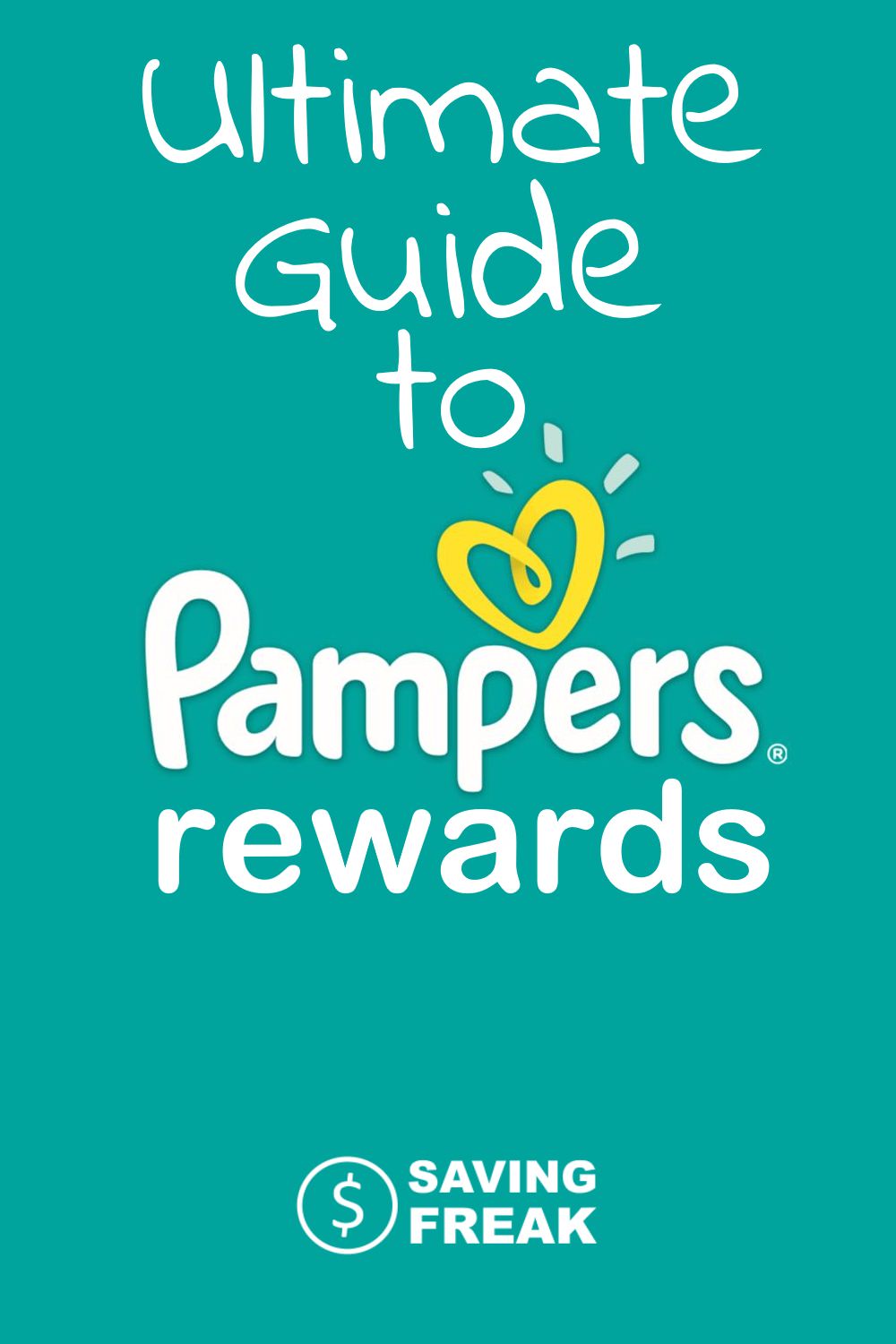 Pampers is considered the Cadillac of disposable diapers and competes with Huggies for the most sales across the United States.
While it is does not offer the best rewards program on the planet, the Pampers Rewards program is very useful is you are buying diapers anyway (why not get rewards when you get them for free).
Right now my family has 2877 rewards points and that is after we have used some.  So, not only have I bough a lot of diapers, I have been using this program extensively.
How the Pampers Reward Program Works
Originally called the gifts to grow program, the points system is really simple on its face.  You sign up for an account, and start collecting rewards codes from Pampers products.  The codes translate into points.  The number of points will be different, depending on the products you purchase.
You can then redeem those points for prizes and discounts.  These are going to vary all the time, but right now the rewards include, coupons for more Pampers diapers, gift cards for discover toys, tons of different Shutterfly items, as well as some big point items for toys your kids can ride.
The codes themselves are kind of annoying because they are a random mishmash of 15 numbers and letters.  This is to make it easy to prevent fraud and give plenty of options for no repeats.  Still, when I am entering three to five at a time it isn't the most fun transcription I have done.
Where to Get Pampers Rewards Codes
There are actual several ways to earn rewards and not all of them require you to make a purchase.
Purchase Pampers Products
I really wanted to be able to throw that alliteration out there.  The way most people earn their rewards is by purchasing Pampers products.  Every pack of pampers diapers, training pants, and wipes comes with a code.  The size of the package determines how many points you get for your purchase.
Extra Ways to Get Free Pampers Rewards Points
When you log into the rewards area of Pampers.com you will see a box somewhere on the screen that looks like this: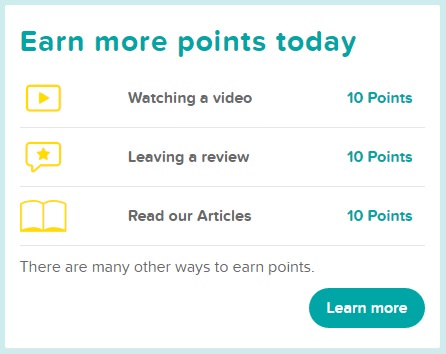 As you can see from this screenshot, you can earn points from doing reviews, watching some short vides, and reading articles from Pampers.com.  The rewards are not always this easy, but they do pop up frequently.
Free Pampers Rewards Codes
From time to time, Pampers will release free codes.  You can get these through e-mails that you receive or from special promotions.  They generally are not easy to find and they are few and far between, but free points are fun.
Other Perks
Aside from accumulating points and getting stuff for making the purchases you already make, Pampers offers some extra bonuses for being a Pampers rewards member.
Grow On Program
This is where buying pampers on a regular basis really pays off.  If you redeem at least one code from a Pampers product (wipes/diapers) each month you will start to earn rewards each quarter.  For each consecutive three month period you will get better and better gifts for your loyalty. The current gifts for each milestone include:
3 consecutive months choose from:
100 Pampers Rewards points
$5 Alex Toys Gift Cards
24 personalized labels from shutterfly
6 consecutive months choose from:
200 Pampers Rewards points
25 Shutterfly 4×8 flat photo cards
9 consecutive months choose from:
300 Pamers Rewards points
Shutterfly photo wall calendar
12 consecutive months choose from:
400 Pamoers Rewards points
12×12 Shutterfly hard cover photo book
Fleece Blanket from Shutterfly
With any of the items that you choose from Shutterfly the gifts to grow on program gives you free shipping and handling, while any orders with Alex Toys will still require you to pay for the shipping costs.
Extra Coupons
I love me some diaper coupons.  The cost of diapers is ridiculous and being a part of the rewards program will get you updated with more coupons.  They can come in your e-mail, be printed online and sometimes you even get them in the mail.  Not bad for a free program.

Pampers Rewards App
Just like everything else these days there is an app for that.  The Pampers app is a nice addition and streamlines the process of redeeming your codes. The best features of the app include:
Scan and Go Codes – you can currently scan any diaper codes.  Wipes codes are not available yet and will probably come later.
Quick Updates – Any codes you scan from the app show up in your balance immediately.
Notifications – Get the latest program updates and new offers.
Grow On Tracking – You can easily check your gifts to grow on status and know that you are on track to the the next gift.
How to Maximize Your Rewards
There is no great way to increase the number of rewards you get with Pampers rewards.  They have the program clamped down to prevent any sort of abuse.  What you can do is stack your rewards with other programs. So when my local grocery store, that is a participant in the Fuel Rewards Network, runs a deal on pampers, I make sure to buy there an soak up a double reward purchase. If you throw in using a cash back or airline rewards credit card and you can triple dip on your rewards.
How I use My Rewards
The points don't seem to have any expiration so I tend to let my points accumulate and save them for something we can really use.  The best deal is on gift cards for Discovery Toys which translate out to $10 for only 700 points.  Compare that to the diaper coupons which are $5 off for 700 points and you can see why they are very popular for most parents.
That being said, my kids have TONS of toys.  For that reason, I tend to get the $5 off coupons and bring my diaper prices down whenever I can. When you couple that big $5 off coupon with a deal from CVS or Rite Aid, you can get that diaper purchase down to almost free.
I have several friends who enter the Amazon $250 gift card drawing.  That will cost you 30 points each drawing, but if you do strike it you have paid for a bunch of diapers.
Summary of Pampers Rewards Review
The Pampers rewards program is, by no means, the end all and be all of rewards programs.  It isn't even enough to keep me being brand loyal.  What it is, is free stuff.  If you are buying diapers and Pampers are the best deal from time to time, then you should absolutely go ahead and redeem your rewards codes.
While there are ways to get additional points, the program is not rewarding enough to make me take extra time out of my schedule to find those extra rewards or even go searching for free rewards codes.  So use the program, take advantage of it, but you are better off using other rewards programs to focus your extra efforts for more profits.
If you are a parent with diaper age children and haven't signed up for the Pampers rewards program, sign up today!