Panelbucks is a survey aggregator site. It promises to help you find the best surveys to complete to make money. Is it worth joining up? Can it help you make money? These are questions that we'll look at during this review.
How Does PanelBucks Work?
The site itself doesn't offer surveys. What it does is monitors the actual survey sites. It posts the surveys on its sites so that members can click through to them if they like. Think of it as a kind of Google that focuses on survey sites.
You visit the site and browse through the survey offers.
What we didn't like about this site is that while it claims to be all about surveys, it isn't. If you check the "All Surveys" tab, you'll see offers for services that you have to pay for as well.
On the upside, it's simple enough to have a look at what the offer is. You click, "Read More," and go from there. If you've decided to sign up, you click the "Join Now" button and go to the site directly.
You register as a member on the site, and then you access it. You'll be presented with a long list of partner offers, but if you persevere, you'll eventually make it to the member's area. There is also an option to sign up for another survey aggregator site.
If you match the criteria for surveys, then you'll receive an invitation to take part. The site says that you'll be offered between two and four surveys a month. They don't have limits on the number that you are allowed to complete, though.
In theory, if you qualify for a 100 different surveys, you'll get 100 different invitations. In reality, though, we're a bit skeptical of this claim. There were very few surveys listed on the site when we signed up.
Is Panel Bucks Legit?
The company itself is legit, but we can't say that we like their tactics. To sign up for an account, you're going to have to wade through a lot of partner offers. Another issue that I have with the site is that there aren't that many offers on there.
From the point of view that this site does connect you through to some paid surveys, it's legit. For us, though, we don't like that they'll also refer you to paid offers. Overall, this can make for some wasted time and effort.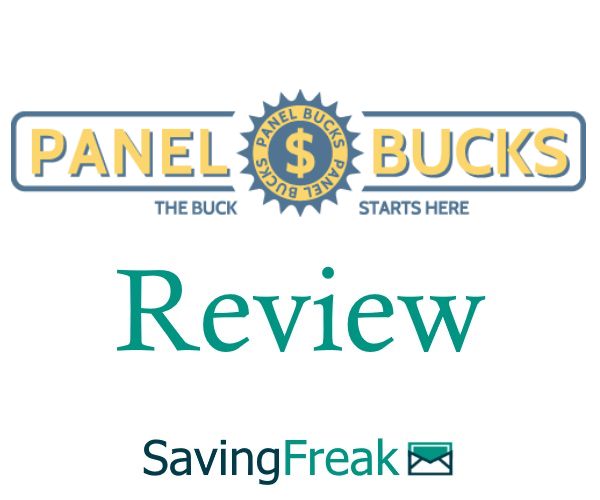 You want to spend time on legitimate surveys that will earn you money.
You may register for an account if you're in:
The United States
Australia
Canada
The United Kingdom
Perhaps the best way to describe this company is that it plays fast and loose with the truth. They're out to make some extra money with their commercial offers. There's nothing fundamentally wrong with that, but they should be upfront about it.
How Do I Get Paid?
That's going to depend on the survey site that is running the survey. Rewards range from points to actual money. Some points can be redeemed for gifts or discount offers.
With others, you'll get the actual money once you've hit the relevant threshold. The thresholds vary depending on the site you're signing up to.
Other sites will offer gift cards or codes in place of money. You'll have to sign up with each of these sites to receive your payments.
We recommend checking each out carefully first. There are reputable companies out there, but there are also those that are a complete crock. It's also a good idea to make sure that you are eligible to complete surveys with the site.
Company History
Most tellingly, there's very little information about this company on its site. The only way to contact the site owners is through their email address. In all honesty, we got the feeling that this site was a rip-off of PanelPlace.
We also felt that the company was misrepresenting what they were offering. After all, the commercial offers should be kept entirely separate. The company also claims that you can earn up to $25 just for joining up.
What they don't explain is that it is only the case if the survey company has a signup bonus. It has nothing whatsoever to do with being a member of this site.
First impressions are that this is a new company that's still trying to tweak its site. The site itself contains no information about the company, and that's always a red flag.
Alternatives
While PanelBucks can point you to surveys, they aren't going to pay you direclty. These are some of the better paid survey sites and direct competitors available.
OnePoll – They have a higher than average threshold for payout, but OnePoll is a very reputable paid survey site.
InboxPounds – A top option for those in Great Britain, InboxPounds is well known because it is part of a large reputable market research company.
Survey Momma – Another aggregator, SurveyMomma has a reputation for having a very large database.
Pros
You'll get invitations to a range of surveys
You're not just signing up to one company
It's free
You don't have to give a lot of personal information
Cons
It's an aggregator, not the survey creator
There are just too many questionable practices on the site
Signup is a pain because of the partner offers
There are not enough offers to make it worthwhile
You have to sign up with various sites to complete surveys
It could be confusing running several different sites at once
Final Verdict
We tried hard to like this site. At the end of the day, though, we can't recommend it. If it had a lot more paid offers, or even some outstanding ones, maybe. For now, though, it looks like an aggregator site that is a poor imitation of others.
In our opinion, it's just not worth the aggravation. There are better aggregator sites out there if that interests you.