Survey Momma joins the long list of survey sites that claim to pay members for sharing their opinions, but what is this site really about and is it legit?
Can a person make real money by joining it? You'll find out about that and much more in the sections below.
How does Survey Momma work?
When you land at Survey Momma, you may get the feeling you just need to register and start taking surveys. Let's get the facts right. This site doesn't have survey opportunities of its own.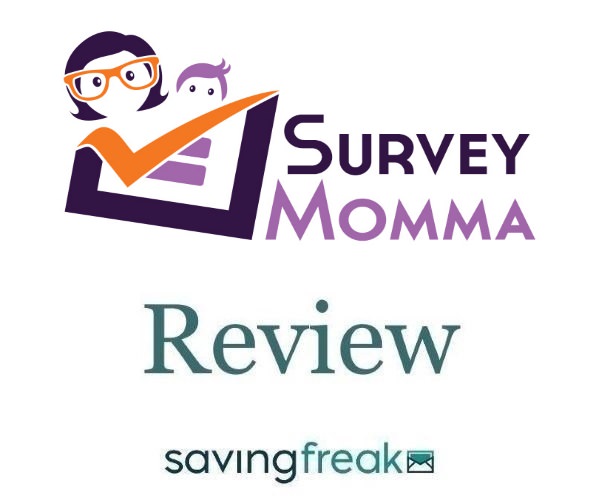 Instead, it brings you survey opportunities from different survey sites.  Once you sign up, you're going to have to join the sites listed to complete the surveys. Though this doesn't necessarily mean Survey Momma is a scam, it kind of raises the question of why does it exist yet a person can find these sites online by a simple search?
Once you register, you will get the first paid survey after a week or so. Sometimes the surveys come to your inbox within a day or two.
Surveys depend on several factors such as your location, gender, and whether you meet the criteria of the company that commissions it. For instance, if the company wants a survey concerning men's fashion wear, you won't get an invitation if you're female.
On average, you can expect to get four to six paid surveys in a month. This income may not be much at the start, but as you explore the site, you can increase your earning potential by signing up with the 20+ sites on its survey directory page.
While it may take you a while to register in all of them, it's worth it. Grab the chance, and who knows? You may find your inbox full of paid surveys for months to come.
Is Survey Momma Legit?
Yes, Survey Momma is a legit website. It targets stay at home moms who want to make a little bit of free cash in their free time. From what I found, it's transparent. At no time did I feel they were trying to misrepresent themselves. They have maintained their identity as a pure aggregator site.
On their homepage, they list a few paid survey sites with some short descriptions on how they work and what incentives they offer. So the onus is on you to figure out which of the sites they've listed is genuine.
How do I get paid?
Survey Momma won't pay you directly as it's not the one that commissions any of the surveys it presents to members. You will get paid by respective sites when you sign up with them. Most of the listed survey sites disburse payment via PayPal though there are some who mail check to members monthly.
Also, it's not unusual to find websites which give members gift cards that they can redeem at Amazon or other major retail stores online. Be sure to check the withdrawal threshold on any site you join before you put through a request for payment. It could be as low as $1 or as high as $50.
If you have been taking surveys online for a while, you can almost tell what survey sites pay correspondents. Survey opportunities seem to be far and few in between for starters.  You can earn anything between $0.25 and $0.50 per survey.
These earnings could add up to a couple of dollars in a month. The only thing that worries me is you could take a survey and realize halfway that it's not the right opportunity for you.
Company History
Survey Momma is purely a survey aggregator website. What this means is they compile and share survey opportunities from different companies that are seeking the opinion of potential customers, who in this case are registered on the site.
Aside from aggregating survey opportunities, Survey Momma lists down the top 25 survey websites online. You can join any of the sites listed in its directory for free if already registered with Survey Momma and get more opportunities to complete paid surveys.
Survey Momma's directory has a mixed bag of survey websites. Some of the sites such as Swagbucks are really good, but others are not worth joining as they either don't post new surveys or don't pay corresponds. With a bit of diligence and research, you will be able to know which among them are worth your time.
Alternatives
While SurveyMomma gives you a wide array of survey options, you can do very well by signing up on your own. Some good alternatives include:
Toluna – Widely considered a top survey provider, Toluna surveys is a great platform for getting paid for surveys.
MakeSurveyMoney – A newer site on the survey scene, MakeSurveyMoney has so far proven to be a reliable option.
Crowdology – With a low payout threshold, Crowdology offers a good paid survey platform
Pros
Lots of paid survey opportunities available for members
Easy to join as a respondent
Features some high traffic sites
Cons
Doesn't have surveys of its own
Some of the survey websites listed in the directory are of a dubious nature
Some websites have a high threshold for withdrawal up to $50
Should You Join Survey Momma?
Survey Momma is more like a hunting ground for people who're looking for survey opportunities but are just too lazy to scour the internet. On its survey directory, you will find a list of 20+ websites with a variety of opportunities. Some are clearly good and worth joining as they offer good incentives while others are just not worth your time.
Once you register with Survey Momma, you will still have to register with all the listed sites whose surveys you intend to complete. My take is Survey Momma won't make you rich overnight. What it will do is to open your eyes to current survey opportunities and let you decide which to grab. That's all.