InboxPounds is a UK-based online rewards club that pays members for participating in surveys and tasks like reading emails, redeeming coupons, and labeling products.
Below, we take an in-depth look at InboxPounds and explore how it works. Keep reading to learn more about this survey site.
How Does it Work?
InboxPounds is a company that pays people for completing several online tasks. If you are looking to earn a little extra cash, visit the InboxPounds homepage and sign up with your email address.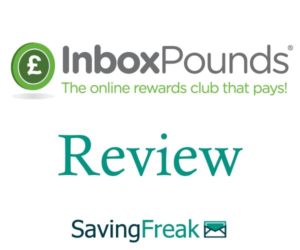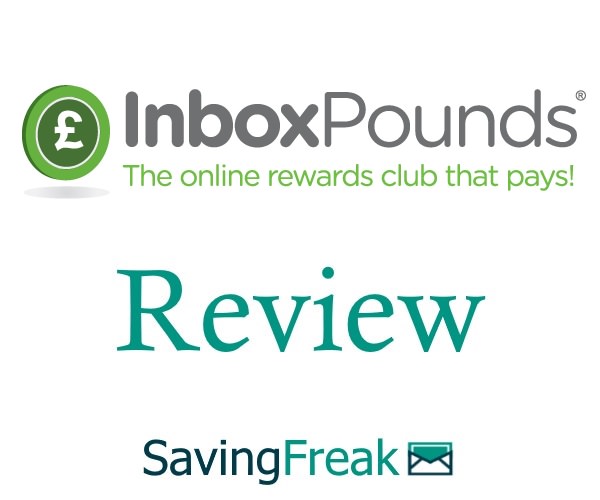 Next, you will have to provide personal information, like your age and occupation. Inboxpounds will use this information to determine which tasks are more suited to your skills and personality. After signing up and completing your profile, you can start completing tasks to earn money.
The income you generate will not be enough to support yourself, but it provides you with the opportunity to earn a bit of extra cash on the side simply by completing quick and simple online tasks.
There are several ways to make money with InboxPounds.  You can play online games (like Bingo), complete special offers, and fill out surveys. You will also receive cash merely for signing up. If you activate your account and complete your profile, you can earn around £1.50.
Other things you can do to generate cash is to label products, sort online content, and research answers. The company will also pay you for opening and reading emails containing special offers. InboxPounds also has a referral program in place, and for every person you refer, you will receive 10% of their earnings.
Referring friends is a great way to earn money without having to do the work yourself. The cash you generate with this method is also a bit more than the compensation for completing the online tasks.
Using the program is straightforward, and completing the tasks doesn't take a long time. However, you have to stay active. If you don't regularly log in to complete tasks, InboxPounds will shut down your account.
Is it Legit?
InboxPounds is not a scam, and you don't have to pay any start-up fees to join their program. The company is owned by CotterWeb Enterprises Inc., a credible entity that focuses on helping companies with market and product research.
Even though InboxPounds is legitimate, there are some issues that you may encounter if you sign up for this platform. The payout checks can take a long time to arrive, and there is no pay for being disqualified after filling out a survey.
Also, if you have been working on a task and there is a technical problem causing loss of your work, you will not receive payment for the inconvenience or the work you did.
How Do I Get Paid?
Before you can cash out, you have to earn £20. How long it will take to reach this threshold depends on which tasks you complete. For example, if you only fill out surveys, earning £20 can take a long time. However, if you also label products, read emails, and complete offers, you can cash out within a week.
When you reach £20, you can utilise any of the following cash out options:
Request that InboxPounds sends a check to your house
Request a prepaid visa card
Request an Amazon UK gift card
When you cash out, expect to wait around two weeks for the payment to be processed. You may even have to wait longer depending on your profile, the tasks you completed, your cash out option, and your location.
After you have earned your first £20, you will automatically become a gold member; there are several perks to this upgrade. As a gold member, you will receive your payments faster, you will be eligible for more sweepstake entries, and you will receive additional loyalty and referral rewards.
Company History
InboxPounds is a UK-based online rewards club that generates revenue from advertisers and passes it on to its members in exchange for completing online tasks.
InboxPounds is owned by CotterWeb Enterprises and was founded in 2010 as the United Kingdom version of InboxDollars in the United States and DailyRewards in Canada.
Since its inception, InboxPounds has grown to have a prominent presence in the UK as well as on social media with more than 230,000 Facebook fans. To date, InboxPounds and InboxDollars have awarded more than £40 million to their members.
InboxPounds is open to residents in the United Kingdom who are 18 years of age or older.
Alternatives
InboxPounds is well known in the UK and a great GPT program. Other options you might want to consider include:
Pros
User-friendly website and sign-up process
24/7 support to members
There are no start-up fees to become a member
Effective referral program with high earning potential
Automatic gold membership upgrade after earning £20
Completing your online tasks are quick and easy
There are several cash-out options available
Offers more earning methods than most other survey sites
Cons
Payment processing takes a long time
Potential income is low
Inactivity can result in an account shut-down
Conclusion
If you enjoy spending time online and doing things like looking at special offers, InboxPounds makes it possible for you to earn cash while completing these types of tasks. Signing up doesn't take a long time, and if you spend a lot of time on your computer, this may be an ideal opportunity for you.