Streaming services are coming out of the woodwork to get you to purchase your entertainment directly from them.
While the new world of streaming media can save you money, what if you could get most of your TV streaming absolutely free?
This review of PlutoTV will help you decide if the free service is right for you.
What is Pluto.TV?
Pluto TV is a free video streaming service that offers live streaming channels to anyone who can access their content.
The design of the service makes you feel like you are watching a cable or satellite service, with a scrolling channel guide you can browse while watching.
They make money by using ads that are inserted into the content. These ads are usually pretty strategic, being shown when you first switch to a channel and sometime during a show
I don't find the ads to be intrusive for a free product since they are 30 seconds or less, there are never more than four, and are a little better than what I get when watching YouTube TV or Hulu+ Live.
Channels
There are now more than 200 streaming channels on Pluto, and a majority are live. Twenty of these channels are dedicated to only showing movies.
This mashup of various streaming options is the broadest free, and legal , source of content of any of the major streaming video services.
The one thing to be mindful of with Pluto.TV is that they are keeping their service free by focusing on less popular channels than what you would find with cable television, satellite, or the other top live TV streaming services.
This means that major networks you get on cable and sports are pretty limited (unless you like the Big Sky Conference).

Supported Devices
Pluto TV has been around long enough that they are available on all of the major streaming media players. This includes, but is not limited to:
Apple TV

Roku

Amazon Fire TV

Chromecast

Web browsers

Android

IOS
With all of these options, access to Pluto.TV is easy to find.
Is Pluto.TV Legit?
Yes, Pluto.tv is a legitimate live and on-demand streaming service. The ads you watch support the service, and they have passed all legal hurdles.
Pricing
The pricing is simple, FREE (it's my favorite word).
Company History
Pluto TV was founded in 2013 and has its headquarters in Los Angeles, CA. With $13 million in funding the next year, Pluto began adding features like DVR service and more channels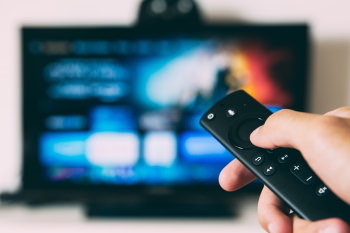 The company continued to grow, reaching 15 million users in 2017. This user base allowed them to partner with larger media companies like:
MGM

Columbia Tristar

Viacom

And many others
2018 saw Pluto TV launch their service in Great Britain, Germany, and Austria.
2019 saw the most significant changes for Pluto.TV, with ViacomCBS coming to the table with a plan to buy the company for $340 million. The deal completed in March.
This new legitimacy allowed them to sign deals with the BBC and CNN. The agreement also gave Pluto.TV access to a host of ViacomCBS content including shows from:
BET

Comedy Central

Logo

MTV

Nickelodeon

Paramount Pictures
It will be most interesting to see how the Pluto.TV purchase will affect the CBS All Access service and whether they will merge or remain separate.
Alternatives
Pluto.TV is not for everyone. If you want access to more of the major channels, then you might want to consider:
Sling TV – The most affordable paid service, SlingTV has plans starting at $25.

Hulu+ Live – Mostly owned and fully controlled by Disney, Hulu has a lot of content and can be added as part of the Disney Bundle.

YouTube TV – Google's push into live TV streaming, YouTube TV is an excellent service with many options for live and DVR style viewing.
Pros
Free

Wide variety of channels

Readily available on streaming media players

Consistently adding new content
Cons
Lack of sports programming

No access to many popular channels
Pluto TV Review Final Thoughts
Pluto.TV is a fascinating service, not only for its price tag but how it has grown in popularity over that last five years.
While the channels are mostly out of the mainstream, Pluto's purchase by Viacom is bringing more of the major content providers to the table, along with presenting content from the ViacomCBS owned properties.
For me, not having access to sports makes this a less attractive service, but I have it as an option on all my streaming media players.
If you are looking to cut the cord with the least expensive bundle of streaming services and can live without the channels it does not carry, Pluto TV is a well designed and delivered service that cannot be beaten on price.