The video streaming wars have hit a fevered pitch.
We spent the last 30 years getting used to cable companies picking our channels for us, but we are quickly being thrust into selecting all of our content from multiple providers.
The best streaming services are slowly rising to the top, but identifying which ones are right for you can be tricky, and more are on the way.
Top 10 Streaming Services
With so many options, it is hard to narrow down your choices to just ten. To build my list, I took a combination of total subscribers, the content available, price, and functionality.
As new services arise and some falter, I will update this list.
Disney+
Cost – $5.99/month or $60/year
Content – Over 700 movies and series
Disney+ launched in November 2019 and made one of the biggest splashes in streaming video history. With more than 10 million subscribers in the first two days, Disney plus immediately became a big player.
They made their service even more enticing by creating the Disney Bundle, which includes ESPN+, Hulu, and Disney+ for one low price of $12.99/month.
Hulu
Cost – $5.99/month
Content – Current shows from NBC, ABC, FOX, and CW, large movie catalog, and original content.
Hulu is now one of the oldest streaming services and will be wholly owned by Disney in the next few years.
It looks like the plan is to move content that is not specifically for kids from the Disney and Fox catalogs to this platform, along with current television content.
Sling TV
Cost – $25/month plus add-ons.
Content – The lowest plans have 50 channels, and more expensive plans are in the 70 channel range.
Sling is the most affordable of the live TV streaming services. They are affordable for people who are not interested in sports.
fuboTV
Cost – $54.99/month
Content – The largest offering of live streaming channels of any service.
Few live TV services offer more channels that fuboTV. That being said, you have to pay more to get all those channels.
CBS All Access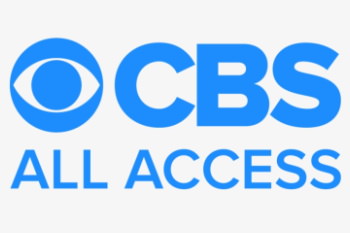 Cost – $5.99/month
Content – All current CBS television content, movies, and original content.
CBS was the first of the major broadcast network to launch an independent service. If you love all the content CBS has put out over the years or are a Star Trek fan, this will be on your watch list.
Amazon Prime Video
Cost – $8.99/month for video only or $12.99 for full Amazon Prime
Content – Hundreds of movies and classic TV shows, access to add-on services like HBO and Showtime, and original content.
Amazon offers its prime video as a part of their more extensive Prime Service. The service is a close competitor to Netflix and also provides the ability to purchase and rent other content.
Netflix
Cost – $8.99/month for the basic plan
Content – Variety of movies, classic television, and original content.
Netflix got this whole thing started and is the most subscribed to streaming service on this list. The only question I am asking about them at this point is, "Can Netflix survive all these new competitors?"
Youtube TV
Cost – $49.99/month
Content – Access to over 60 live streaming channels and hundreds of movies. Starting to provide original content.
Youtube TV Review
Google wasn't going to sit on the sideline when it comes to video streaming. YouTube TV has solidified its spot as one of the top live TV services.
Pluto.TV
Cost – Free (ad-supported)
Content – More than 100 channels (not all live tv).
If cost is your primary concern, then Pluto TV is going to be your favorite streaming service. Everything is ad-supported, so if you hate being interrupted for up to four minutes of ads, this may not be your service.
Apple TV+
Cost – $4.99/month
Content – Limited to original content currently, but Apple is working on partnering with other providers.
This is Apple's first attempt at keeping up with all the content providers. It works seamlessly with all your Apple products. It also allows for downloading content for watching offline.
New Services in 2020
Peacock
Cost – We don't know yet. It might have a free option.
Content – Will be an extensive offering with the NBC and Universal Pictures catalogs available.
Launch – April 2020
NBC is a part-owner in Hulu, so they have some experience in how to get this done. Expect Peacock to be a significant player when it launches (Harry Potter, PLEASE, Harry Potter).
HBO Max
Cost – $15/month
Content – It looks like the content will be all the shows and movies HBO has and additional original content.
Launch – May 2020
One of the more anticipated launches for 2020, HBO Max is specifically designed to take on Netflix.
Quibi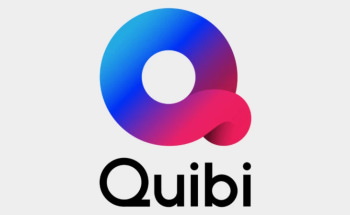 Cost – $5/month
Content – We are still light on details for this service and content.
Launch – April 2020
Quibi is pitching itself as the streaming service for Millennials. I have no idea what that means yet, but they are racking up a large number of Hollywood agreements, so we will be keeping an eye on their launch.
Top Services by Category
If you are focused only on one type of content, these are the top providers for the most popular categories of streaming.
Live TV
Hulu Live
There are a large number of competitors when it comes to getting live streaming television.
Hulu sets themselves apart because they give you both the live TV channels and their on-demand service, giving you much more content than the other top live tv streaming services.
Sports
ESPN+
If you are looking at the quantity of live sports programming available, then you are not going to find a competitor to ESPN+.
They will not give you the biggest games from the most popular sports, but if you root for less popular sports or root for a smaller than huge college, they will carry almost every sporting event.
Movies
Amazon Prime Video
Not only does Amazon have a ton of content available with your Prime membership, but you can also pay to rent or buy just about any movie that is out there.
Classic TV
Hulu
This may change as NBC slowly pulls its content over to the Peacock service, but right now, you get a massive selection of classic television from NBC, Fox, and ABC on the basic package of Hulu.
How to Choose Your Streaming Services
It used to be that cable television companies did all the negotiating for us and offered us packages of channels.
Now we have to decide what services will make our entertainment the best it can be. This brave new world of video is going to cost us less than cable, but it is more confusing.
Here are the questions I asked when deciding on streaming services.
What is Your "Must Have" Content?
Whether you are a sports fanatic or a movie maven, deciding what content you must have is going to be a big part of which services you select.
This gets more complicated if you have multiple people in your household. Make sure you are subscribing to services that meet all those needs or are at least aware of which content you are giving up access.
How Many Streams do I need?
If it is just you streaming, then simultaneous streaming is not even an issue. If you have three children as I do, then it can get a bit frustrating.
Knowing your family's needs for multiple people streaming from the same service will prevent a few fights and may not cost you anything extra, just a different service.
Do You Want Access to Add-Ons?
Being able to get content from other providers is a big plus for some people.
When the last season of Game of Thrones came out, my wife and I added HBO to our Hulu subscription and binge-watched until we were all caught up.
Bing able to HBO, Starz, or other content providers can be an excellent differentiating factor when selecting a service.
My Streaming Service Selections
Sometimes it is hard to see the strategy behind which service providers to choose. To help out, here is how I have put together our streaming services.
Disney Bundle – This is a genuinely affordable bundle of services, and Disney's existing library, along with new originals, makes this a no-brainer. ESPN+ is a nice addition, allowing me to watch the amazing Winthrop Eagles!
Youtube TV – I love watching my sports teams live. If it weren't for this, I wouldn't need this service, but we haven't gotten to that point in the streaming fights yet.
Netflix – I am still a believer in Netflix, but as more kids content and movies become available elsewhere, I may decide to switch in the future.
Amazon Prime – Getting my shipping for free and in two days was a primary reason for me getting Amazon Prime. I now have this bundled with my cell phone service, so there is no reason not to take advantage of the original content.
Best Streaming Services Final Thoughts
No matter which streaming services you choose, you are now in much greater control of your content than you have ever been before.
The best part about this brave new world of cutting the cord is that none of these services are asking us to commit to long term contracts. So if you make a mistake in your choices, you can cancel and try a different one.
I expect we are going to see a giant battle for this space over the next five years, and then we will see who the winners and losers are for streaming video.
So stay tuned because things are just getting heated up in the content streaming world.