Online marketplaces are nothing new. Craigslist, Ebay, and many more have been a part of the Internet for decades.
What is new is how easy they have gotten because of apps like Poshmark and Mercari.
These two relative newcomers have become extremely popular, attracting both sellers and buyers, but when comparing Poshmark vs Mercari which one is the best?
Poshmark
Poshmark Snapshot:
Social selling platform
Users – 50 million
Free $10 for new users when you sign up use the code SAVINGFREAK
Poshmark got started 2011 as a marketplace for buying and selling gently used high-end fashion and accessories. In the first few years they became an affordable place to purchase designer clothing and brand name shoes.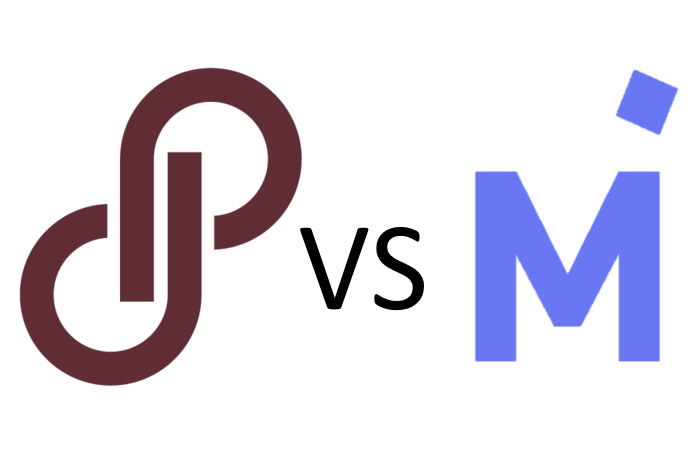 What made them unique, at the time, is the ability to buy and sell items using only your phone. Listing, purchases, and negotiations between seller and buyer are done through the app.
The other new approach that Poshmark brought to marketplace apps was the idea of creating a social component.
By giving people a chance to follow, recommend, and rank their favorite sellers, they made it easier to build a following and make more money.
Finally, since Poshmark was started to help people in buying and selling used fashion, they have a verification program. Poshmark Authenticate will verify the authenticity of any item that is worth at least $500.
Today buyers and sellers enjoy a vibrant marketplace where people sell much more than just clothing and accessories.
Pros
Social – The social component makes it easier to sell. Create a following, host an online party, even help Poshers who are new to the platform get acclimated. Some cities also have in-person parties.
Simplicity – The app is so straightforward it is hard not to get things right.
Features for sellers – Sellers can offer discounts to individuals, bundle items for a slightly lower price, and free authentication service for items valued at $500 or more.
Cons
Focus is still mostly on clothing and accessories
The shipping fee is flat, meaning the seller or buyer may end up paying more shipping than necessary.
Commissions – The commission is a flat 20% with a minimum of $2.95
Customer service – there is no direct contact with customer service. Everything is through e-mail.
Mercari
Mercari was founded in Japan in 2013 and grew in popularity with such speed they had to classify themselves as a flea market app to avoid legislation and to make it clear that you could sell almost anything.
This app aims to be the first Japanese originating platform to make it big in the United States. So far, they are off to an excellent start.
Like Poshmark, you can purchase items that are used, but Mercari will also allow extremely used items, so make sure to check photos and descriptions if you are not willing to accept things in less than ideal shape.
Pros
Low commission – The commission taken by Mercari is only 10%, much smaller than its competitors
Easy to use – The mobile app makes it simple to buy and sell through the platform.
Private chat – buyers and sellers can contact each other directly.
Platform promotions – From time to time, Mercari will give discounts to sellers on commissions and other promotions to encourage more sales.
Cons
Flea Market Feel – Mercari feels like it needs some upgrading. It works well, but finding items and search are not up to the standard with other apps.
Price Cap – Mercari is not a platform for expensive items. They have a cap of $2000 for any single item listed.
Shipping – Mercari recently raised shipping costs making it harder for sellers. This is not an absolute disadvantage in that they allow for multiple forms of shipping, so you may be able to get a cheaper option.
Payment speed – Options for receiving payments can take longer than with other selling options.
Which to Choose
When you compare Mercari vs. Poshmark, it can be challenging to decide which is best. Since there are two parties in every transaction, it is best to look at them from each perspective.
Buyers
Buyers can do well with either platform.
With Mercari, the multiple shipping options and the ability of sellers to build shipping into the price can make it easier and less expensive for buyers to get a good deal.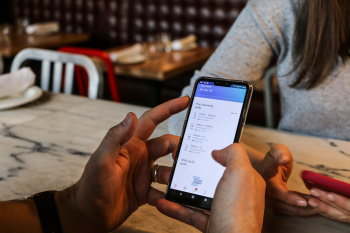 Poshmark has better search features, and the app is better organized. The social feature also makes it a more enjoyable platform to use.
They also have an excellent negotiating feature where you can haggle with the buyer or seller to come to a mutually agreed price.
Where Mercari shines is in the sheer diversity of their offerings. You really can sell just about anything on Mercari, while Poshmark still has the bulk of their offerings on clothing and accessories.
Sellers
If you are a seller who focuses on fashion-oriented items, then Poshmark is the clear choice. After that, the decision becomes less clear.
Those selling electronics and other hard goods will probably do better with Mercari since the buyers are more tuned into a broader number of products.
That being said, I have been using Poshmark for a long time and have continued to see more non-clothing related products grow on the platform. That doesn't mean they sell quickly, just that people are buying.
Overall, as a seller, you may do best with a cross-listing strategy.
Play Both with Cross Listing
The practice of cross-listing is where you sign up as a seller on both Mercari and Poshmark and list your items on both platforms.
Once an item sells on one platform, you take it down on the other. This way, you get maximum exposure across the many users of both platforms.
To accomplish cross-listing well, you have to be organized and make sure that items do not stay up too long once they have sold. Otherwise, you will start to get negative ratings.
Overall it can be an effective way to make sure your selling goes much faster.
Special Promotions
There is little difference when comparing Poshmark vs Mercari for sign up bonuses. The current sing up bonuses for SavingFreak.com readers are:
Poshmark – get $10 off your first purchase when you sign up and use the invite code SAVINGFREAK
Mercari – Use this referral link to sign up and get $10 off your first purchase.
Other Top Online Marketplaces
It feels like there is always a new place allowing people to sell directly from one user to another. The most famous include:
Ebay – Ebay hit it big as the first site to gain a significant user base. The auction platform makes it easy to use and get reasonable prices.
Craigslist – If you are looking for local used items, then you have probably been on Craigslist. Most online selling options got their start as an alternative to Craigslist.
Facebook Marketplace – Multiple groups have started on Facebook that did very well helping people buy and sell. Facebook finally got in on the deal and launched its own platform that allows users to buy and sell.
Poshmark vs Mercari Final Thoughts
While I have been using Poshmark for a long time, when I started doing the Mercari vs. Poshmark comparison, it became clear that each has its strengths and weaknesses.
Since I have young children who CONSTANTLY grow out of their clothing, Poshmark has saved me hundreds of dollars on lightly used clothing.
However, for electronics and other non-clothing purchases, Mercari has proven to have a much wider variety.
Your choice is going to depend on what you are buying, and if you like how each app works. Honestly, you cannot go wrong with either Poshmark or Mercari.