Are you fond of using store loyalty apps? Today, we'll take a look at a unique reward app, Shopkick.
You can earn valuable rewards just by being near a Shopkick partner store.
How Does Shopkick work?
Shopkick is a free app that rewards you for various tasks that you accomplish while shopping.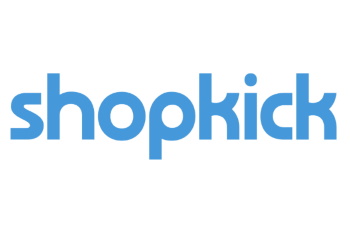 Unlike other store loyalty programs that only reward you when you buy, Shopkick gives plenty of chances to earn points.
The Shopkick point system is called "kicks," which you get by doing certain things whenever you're in a partner store. Just being near a store already gives you around 25-plus kicks. If you pass by a Shopkick partner establishment every day, you can turn on the Shopkick app and passively earn kicks in the process.
If you want to get a little bit involved, you can also scan that store's items for a few extra kicks. You're essentially getting points for window shopping. You can get anywhere from 5-50 kicks, depending on the item.
While this is easy, it can be extremely tempting if you're an impulse buyer. You might end up getting something you don't need!
You can also earn kicks by buying from a partner store. You can either scan the receipt of that item or pay for it using a credit card linked to your Shopkick account. The act of connecting the card nets you a one-time bonus of 250 kicks, so be sure to do this ASAP.
Other ways you can earn kicks include watching videos, visiting shops online, or referring friends. The latter earns you a whopping 250 kicks per referral, making it an excellent way to rack up points.
The amount of kicks per task varies from store to store. It's therefore prudent to always turn on your Shopkick app if you're serious about earning a lot of kicks. Overall, the tasks are fun and don't feel like work at all.
In exchange for the kicks you earn, you get gift cards from partner establishments, such as Starbucks, Walmart, Amazon, and Best Buy.
Is Shopkick Legit?
On the surface, it might seem that Shopkick is giving away free money, which is a red flag. However, we can honestly say that the Shopkick app is legit and built on sound principles.
In reality, Shopkick recommends people shop at stores, and then shoppers get paid commissions in the process. The app is valuable for establishments because more foot traffic can lead to more sales.
Using the app is free, so there's no danger of being scammed in that regard. Shopkick doesn't even require you to spend at partner stores to claim your points. In theory, you can earn your way to a gift card by regularly visiting stores.
The store and Shopkick didn't profit from you, yet they gave you a gift card anyways—so much for claims that it's a scam!
How do I get paid?
Shopkick doesn't directly pay you in cash. Instead, you exchange your kicks for gift cards and products from participating brands. For every 250 kicks you earn, that's equal to $1 in value. To redeem a gift card, you need a minimum amount of 500 kicks.
How fast or slow you earn kicks depends on your buying behavior. If you're lucky enough to be located close to a shopping mall with lots of Shopkick stores, then you'll earn much faster. If you don't go out much, it'll be a struggle, and this app might not be for you.
Fortunately, there are a lot of hacks to help you accrue kicks faster. Surprisingly, you can even grab some great tips from the Shopkick blog, showing you just how serious these guys are at helping you make the most out of their app.
Company History
Shopkick began in 2009 from a group of five in Redwood City, California. It has significantly gained traction since 2013.
The app has gotten coverage in various outlets such as Huffington Post, Oprah.com, and the World Economic Forum. In 2014 it was included in "America's 100 Most Promising Companies" as compiled by Forbes.
In 2019, Shopkick sold to a Singapore-based company, Trax. They are an analytics solutions company that specializes in helping retail stores. With the merger, Shopkick aims to add a touch of digital to the physical store experience.
Alternatives
ReceiptPal – Super easy!  You only have to take a picture of your receipts.
Dosh App – Easy to understand pay outs and they have a great referral program.
Ibotta – One of the oldest coupon apps and specializes in grocery coupons.
Pros
You can earn points without spending anything – One of the good things about Shopkick is that you can still earn just by checking in a store. You can potentially get a gift card without making purchases.
It's fun to use – The tasks you need to do don't feel monotonous or boring. They help you feel you more motivated, earning more kicks in the long run.
It's easy to earn kicks – There are plenty of ways to win, and fortunately, most of them are easy to do.
A large variety of rewards – There are lots of gift cards from many different brands. Everyone will find something that they would be interested in.
Cons
It can take a long time – While earning kicks is fast, getting to meaningful dollar value is slower. It can take several days or weeks to earn a gift card.
They only cash out in gift cards – For those looking for cash, other rebate sites and apps would work out better.
Overall, the Shopkick app puts a fun spin on shopping. It gives you a way to leverage your usual buying behavior with awesome gift cards and rewards.