Are you tired of the tricky and confusing fees and policies of traditional banks?
Varo Bank might be the right answer to your problems.
What is Varo Bank?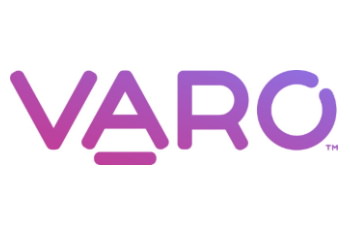 Varo Bank is part of a new wave of digital-only banks that operate exclusively on your mobile device. The app makes it convenient for you to do transactions, check balances, and manage finances. Each customer gets a Varo Visa debit card to make payments or withdrawals.
The Varo app also lets you link multiple bank accounts to get a better picture of your financial standing. Security-wise, it has layers built-in to protect your account. You'll also be able to suspend your card if it gets lost.
But being a bank with no physical location, how can you withdraw your money? Varo Bank accomplishes this by partnering up with the Allpoint ATM Network, giving customers access to more than 55,000 ATMs nationwide.
For cash deposits to your account, go through third-party retailers. Note, however, that retailers typically charge additional fees, which is a significant drawback of Varo.
One of the advantages of Varo Bank is its attractive savings rates. At the time of this writing, the starting annual percentage yield (APY) of its flagship Varo Savings Account is at 2.12 percent. This can be increased to 2.80 percent if you meet some requirements.
Types of Accounts
Varo Bank has two accounts available: the Varo Bank Account and the Varo Savings Account.
Varo Savings Account
The Varo Savings Account is the flagship product of Varo Bank. It's for the casual user who wants to maximize cash savings. Varo offers an APY of 2.12 percent, one of the highest for a mobile-only bank.
You can further access a 2.80 percent APY provided you meet these requirements:
You deposit a monthly payroll of at least $1,000.
You make at least five purchases per month using your Varo Visa debit card.
You maintain a balance of $50,000 or less.
The account also has automatic saving programs you can opt to use. One notable feature is Save Your Pay, which automatically sets aside a part of your payroll as savings. Also, unlike any regular savings account, the Varo version doesn't have any minimum required balance.
You can compare this to other high interest savings accounts available online:
Varo Bank Account
The account is Varo Bank's version of a checking account. In Varo Bank fashion, it eschews any unnecessary charges like overdraft fees, ATM fees, and transfer fees, among others.
But the unique thing about this checking account is that are no physical checks. Instead, Varo sends checks on your behalf when you want to make checking transactions. It can be slower to process, taking an average of three to nine business days.
Features of Varo
Mobile Only

The bank doesn't maintain any physical location at all. Instead, you do all business via a mobile app. The app does a great job of making money management and transactions easy. You can even link your other bank accounts, making the mobile app your personal savings hub.
Varo Visa Debit Card
The Varo Visa Debit Card is the main gateway to accessing your funds. You can use it to withdraw money from any of the 55,000 Allpoint ATMs nationwide. All major establishments that accept Visa card payments take the Varo card.
Automatic Saving Programs
The built-in automatic saving program is a fantastic way to help (or better yet, force) you to save more money monthly. The program automatically sets aside some of your pay every month. Most people typically forget to save.
Early Direct Deposit
You can get your paychecks faster, thanks to Varo Bank's Early Direct Deposit feature. When your salary comes in, you can access it sooner in Varo Bank compared to traditional banks.
Connect with Most Payment Portals

You can link your Varo Bank to major payment processors like PayPal, Venmo, Google Pay, and Apple Wallet.
Company History
CEO and founder Colin Walsh established Varo Bank in 2015. It started from a growing frustration with the difficulties people have with traditional banks.
He envisioned a mobile-only bank that's easy to use and free of unnecessary fees. Varo Bank partners with Bancorp Bank to handle daily banking operations. The FDIC insures Varo users' funds up to $250,000.
Alternatives
Digit – Great for automatic savings and a good return on your funds.
BBVA – One of the top online banks, BBVA offers a full array of services.
NetSpend – Originally a prepaid debit card, Netspend has morphed into more banking services.
Pros
It's convenient – All business goes through the mobile app, so all your financial information is readily available 24/7.
No monthly fees – You don't need to worry about any unnecessary costs chipping away at your savings.
No minimum balance requirements – So you're not pressured to maintain a balance that only banks benefit from anyways.
It helps you save – Varo designed the automatic saving programs to help you improve your finances and budgeting.
It has a sterling savings rate – At 2.12 percent APY (up to 2.80 percent APY), it brings you better mileage from your savings account.
It's user-friendly – Varo structures everything from the app to the services for the customer. The bank eliminates hidden fees and nasty surprises and makes managing your money fun.
Cons
Added fees to make check payments – The added costs can be very unnecessary; plus, check transactions take a longer time to process.
No physical location—This may seem like a "duh" point as Varo is a virtual bank, but it should be kept in mind anyway. You can't just go down to the bank if something goes wrong. You're stuck with phone or online support.
Overall, Varo Bank provides casual users with an easy way to manage their money. It's one of the best banks to maximize your savings with automatic programs and great rates.