Firehouse is one of my favorite fast food restaurants and the Firehouse Subs app has become one of my favorite restaurant apps available.
Not only is this app easy to use, the rewards are some of the most competitive of the fast food apps I use.
How the Firehouse Subs App Works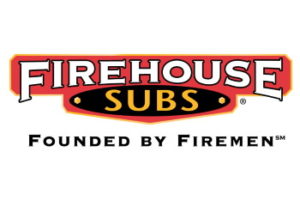 The Firehouse subs app allows you to manage your Firehouse Rewards account.
Firehouse rewards is a loyalty program that gives points for every time you eat at Firehouse.
The app has several functions that include
Check Your Points
When you open the app and login for the first time, you will see exactly how many points you have on the first screen.
Whenever you earn, your points will show up in the app. This usually takes only a few minutes.
See and Redeem Rewards
As you earn rewards, they will be come available on the app. You select a reward that is available and redeem it.  The next time you are in Firehouse, enter your phone number at the register and the rewards will be waiting for you.
The points do not have an expiration but the rewards do, so I don't usually redeem my reward until I am standing in line.
Find Locations
The Firehouse Subs app syncs with the gps on your phone and can help you find the closest Firehouse location.
See the Menu
You can see the full menu from your phone. This also includes any nutritional information about the food you intend to order. It has helped my family make our order much more quickly since our kids know what they want before we enter.
Firehouse Rewards Points
The point system is very straight forward. You earn 100 points for every dollar you spend in the restaurant.
You do not have to have the app with you to earn. Instead, you enter your phone number before checking out. If you were to forget there is a place on the app where you can submit a receipt for points credit.
You do not earn points for donations that you make to the charities supported by Firehouse. These charities support local fire stations in areas that Firehouse operates its restaurants.
Other ways to earn
While making purchases is the primary way to earn, there are two other ways to earn Firehouse rewards.
The first is promo codes. From time to time you may receive a message with a promo code for free points or for a point multiplier when you make your next purchase (ex. 150 points per dollar instead of 100).
The second is by referring your friends to use the app. Whenever someone signs up for the app with your referral link, each of you will get 300 Firehouse rewards points.
This is why you want to use my code "osn9u" to sign up. Right now they are throwing in a free fountain drink with that code as well. Cause we are such awesome friends and all.
Rewards You can Earn
This is a loyalty program so all rewards are for discounts on future Firehouse purchases. As of this writing, the rewards on the app include:
4,500 Points – Double meat on a medium sub.
5,000 Points – Free small sub with any purchase
8,000 – Free medium sub with any purchase
8.000 – Free salad with any purchase
10,000 – Free large sub with any purchase
50,000 – Free deluxe catering platter
To make that clear, you can purchase a soft drink and redeem any of those rewards if you have enough points.
Alternatives
There aren't any direct competitors that have top notch apps. However, some other top restaurant apps include:
Moe's app – Moe's is a favorite of mine and probably the most generous when it comes to points and perks.
Starbucks – Starbucks has made a really nice app with reasonable rewards.
Restaurant.com – This app allows you to get discounts at local restaurants almost anywhere in the country.
Pros
The Firehouse subs app is worth having for anyone who frequents there. These are some of the top reasons:
Easy to use – The app has one of the simplest interfaces of any fast food app I have used.
Generous rewards – Fast food is not a big winner for rewards. The fact that $50 in spending gets you a free sub is pretty awesome.
Points accrue automatically without app
Good referral program – There are not a lot of referral programs on these apps. Getting extra rewards for referring people who already eater there is a bonus.
Cons
Like most apps, this one is not perfect. These are some of the areas I would improve:
Mobile ordering – In a world where I can see your menu and make my decisions, seem only logical that you would want me to make my order right away before changing my mind.
No payment options – In the same vein as mobile ordering, locking money and gift cards into the app makes it easier and more likely that people will spend with you.
Firehouse App Review Final Thoughts
My family frequents Firehouse, especially on days where kids eat free. This makes adding this app to my phone a no brainer.
On top of being easy to use, not having to scan the app each time means that my wife can enter my phone number whenever she eats out with colleagues and we keep all the points in one place.
Overall this is a top notch way to manage and redeem your Firehouse rewards.