The streaming battles are heating up with new players coming into the marketplace.
Not to be outdone by other media producers, Warner Media Entertainment will be launching HBO Max to get their very loyal fan base tied into their service.
While it isn't out yet, we will keep updating this HBO Max review with the latest information as it is released.
What is HBO Max?
HBO Max will be a brand new streaming service that allows you to access hours and hours of HBO Content.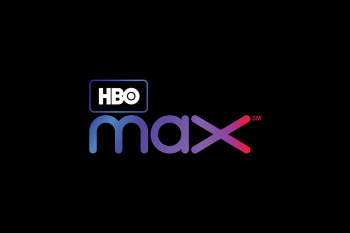 The move comes as NBCUniversal is launching its own service in April of 2020, and Disney has had massive success with their Disney+ streaming service.
This launch is generating excitement because of the extensive list of movies and shows that Warner Media has at its disposal.
Content Available
We do not yet have a list of what will be available when the HBO Max launch happens. We do have a few sneak peeks, though. Full seasons will be available of:
Friends

Fresh Prince of Bel-Air

The Big Bang Theory

Dr. Who

South Park
The service will feature many newer shows from the Warner media library. This will include anything from the DC Comics universe and their recent shows on the CW network
Warner media is a major media empire. There will be new exclusive content, and HBO Max will bring content from its movie and television station libraries. Some of the more popular properties include:
HBO

Cinemax

TBS

TNT

CNN

Warner Bros.
There will be some trickiness since Warner has sold rights to some of its properties to other services.
For example, one reason they are waiting so long to launch is that they are waiting for the rights to Friends to expire from Netflix.
One series of movies that we know will not be on the service are the Harry Potter movies. Warner recently sold the rights to the popular franchise to NBCUniversal through 2025. This confirms my thoughts that both hate Disney more than each other.
Original Content
We have no idea what original series are coming. What we do know is that Warner Media signed a $250 million contract with J.J. Abrams to produce new content.
There is also information out that Joss Whedon of Buffy the Vampire Slayer fame has also inked a contract with Warner.
Pricing
Pricing is where it is going to get interesting. HBO Max is set to be priced at $15 per month.
That is more expensive than any other single streaming service provider, including the entire Disney Bundle of Disney+, ESPN+, and Hulu.
While that may seem out of line with the industry, it is the same price that people are paying for HBO Now that gives them streaming access to the current HBO content through many of the top streaming video services.
This means I am going to hold judgement until I know exactly what content is going to be on this platform. It could be a steal if the right mix is offered.

Company History
Home Box Office (HBO) and is one of the longest-running paid for television services in the United States. The new network launched on November 8, 1972, by Sterling Manhattan Cable.
Time Inc. was an early investor in Sterling and, in 1973, made a full acquisition. It took a full three years for the company to turn the corner with enough subscribers for HBO to turn a profit.
The big change came in 1974 when Time-Life decided to transmit HBO over communications satellites to cable television providers all over the country. This made HBO the first channel to continuously stream its channel via satellite on September 30, 1975.
HBO became part of Warner Media when Time-Life and Warner Bros. merged in 1989. The channel continued to grow and became the first premium service to multiplex on cable with the launch of HBO2.
In 2016 Time Warner was purchased by AT&T of $108.7 billion.
The launch of a new streaming service announced on October 10, 2018, by John Stankey, the CEO of Warner Media. While it will eventually be more than 18 months to launch since that announcement, we are now looking forward to the launch of HBO Max.
Alternatives
HBO Max will be far from the only streaming service available. Some popular alternatives will include:
Peacock – Expected to be the home of the Harry Potter Movies, Peacock will be the streaming arm of NBCUniversal when it launches.
CBS All-Access – The first of the big three to start a streaming service, CBS All-Access began the trend of individual offerings.
FUBO TV – Offering more live channels than any other service, FUBO TV has made a name for itself even though it lacks the name recognition of some of the other services.
Pros
Huge content library to access

A good history of streaming from HBO Now

Popular historic titles like Friends and The Big Bang Theory.

Prominent directors and producers are coming on board to create content.

Potential to carry premium cable programming.
Cons
Potentially expensive compared to similar services, but depends on what content is included.
HBO Max Review Final Thoughts
From the initial reports, it looks like Warner Media is throwing out all the stops to make HBO Max a legitimate player for your streaming dollars.
While they are not giving us all the details at this time, HBO Max has the potential to be one of the must-have streaming services for those who are fans of their established and future content.
Right now, I would think they will be best suited for those who love Game of Thrones, Warner properties like Friends, and for anyone who is a fan of the DC Comics Universe.
The truth is that the Warner Media library is so extensive it will be hard to determine who this platform is best for until we get all the details of what HBO Max will be streaming.