Not to be outdone by Disney and CBS, NBCUniversal will be launching a new streaming service called Peacock.
While the service launches in April 2020, this review of Peacock will detail what we know so far, until I can get my hands on the product on day one.
What is Peacock Streaming?
With the slow death of cable and satellite television, all the content providers (formerly known as channels) are rushing to start their own or partner with streaming services.
NBC and their host of cable channels are no different, and after seeing the success of CBS All Access and Disney+, are launching their own service.
Why Not Just Use Hulu?
NBC/Universal is a part-owner in the Hulu service, owning 33% of the platform. The problem arose when Disney purchased Fox and its share of Hulu.
Disney now owns more than 60% of Hulu and has full control over all decisions. This means that Disney will get a corresponding percentage of the profit on all of NBCUniversal's content.
You can imagine that they are not interested in giving more profit to a rival. Disney will be purchasing the remaining share of Hulu over the next several years.
Content Available
NBCUniversal is looking to move its most popular content to only be available on the Peacock. The problem is that NBCUniversal still has to fulfill the contracts it has with popular services like Netflix.
These contracts mean that a lot of NBCUniversal's content should be available across multiple platforms but consolidate to Peacock over the first 18 months after it launches.
So far, the claim is that Peacock will have 15,000 hours of content from across all its many stations and the Universal Pictures movie catalog. The most popular TV series in streaming, The Office, will move over exclusively to Peacock in January 2019.
The primary sources of content will come from:
Dreamworks Animation
Focus Features
NBC
Universal Pictures
Telemundo
Original Programming
While NBCUniversal has a large amount of existing programming to pull from, they will also be putting out original programming from Universal Pictures and Dreamworks Animation.
This will be similar to what Disney is doing with their leading movie-making studios. This means we can expect much higher quality experiences from the series from all streaming services in the future.
News and Sports
There is no information on whether NBCUniversal will include their news or sports programming on the new Peacock platform.
Devices Supported
So far, NBCUniversal has not stated which devices will support the Peacock service. However, I would expect the most significant players to be involved. This would include:
Roku
Apple TV
Android
IOS
Gaming consoles
Amazon has proven to be a pain for new services to deal with fir their Fire TV, but I would expect them to also get on board eventually.
Pricing
There are a ton of rumors around how much the Peacock service is going to cost.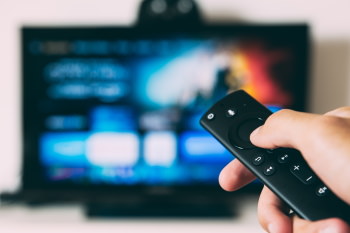 The latest rumors I have seen is that NBCUniversal is leaning toward having a free streaming service that is ad-supported and then offering a monthly subscription to get rid of the ads and potentially unlock more content.
This is the same model that HULU followed to build its large subscriber base. While the switch to a paid-only service made a lot of HULU users angry, many people were happy to pay a low price to get better features and fewer ads.
Company History
The history of NBC is a storied one going back to 1926 and radio broadcasting.
It was initially owned by electronics manufacturers RCA, General Electric, and Westinghouse. Today they are 51% owned by Comcast and 49% by General Electric.
Peacock represents a new chapter where the company is embracing its own streaming service.
Why Did They Name it Peacock?
The name "Peacock" comes from the long-running mascot for NBC.
This mascot was initially chosen because RCA was in the business of selling color televisions, and they wanted a mascot that pushed people away from black and white TVs and toward the new color technology.
Alternatives
Disney Bundle – Disney hit all angles with the introduced the Disney Bundle with Disney+, ESPN+, and Hulu all for one low monthly price.
CBS All Access – CBS was the first network to go big on streaming. CBS All Access has some faults but is a pretty good service if you like their content.
YouTube TV – If live television is important to you, then YouTube TV is a top option and excellent service.
NBCUniversal Peacock Review Final Thoughts
As a partial owner of HULU, we can expect that NBCUniversal is going to bring a top-notch product with the launch of Peacock.
I expect that the cost of the service is going to start at a reasonably low price or even free for everyone. We can almost bet that the service will be free for anyone who is a Comcast subscriber, the parent company of NBCUniversal.
Overall, I think this will be a very competitive service and will do well at positioning themselves as a must-have for cord cutting sometime in the first year of their existence.