The HOOCH app started as a subscription service where you could get one alcoholic beverage each day from local establishments for a low monthly fee.
Since then, the app has evolved into a rewards program that works for just about anyone. That is a pretty significant change, but it is one that is going to make it very easy for you to earn rewards.
How Does HOOCH Work?
HOOCH works by you downloading the app to your phone. You sign up through the app and link a credit or debit card to your account.
You will have to choose from a limited number of cities when you sign up. No matter where you live, you can still earn with the national chains on the app. I chose the closest city to me, even though it was hundreds of miles away.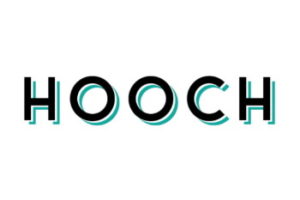 To protect your information, HOOCH provides 256-bit encryption, which is equal to that of banks and other financial institutions.
From here, the app uses what they call TAP technology to monitor your spending. Anytime you use your card at one of HOOCH's 250,000+ partners, you will get rewards with TAP Dollars.
TAP dollars can be redeemed for gift cards and other rewards. The ratio is one TAP Dollar = $1.
Just for signing up and linking a card, SavingFreak readers get a free $5 bonus when you use our link.
Is the HOOCH App Legit?
Yes, HOOCH is a legitimate rewards program that pays its users for their purchases.
They use the technology of the TAP network, which connects rewards programs to various retailers across the country. They also have a good history of delivering on their rewards with few complaints.
The app has also been featured on CNBC, Forbes, GQ, and many other reputable publications and channels.
How Do I Get Paid?
You earn rewards with HOOCH by merely using the credit card that you link to your account. These are mostly restaurants, travel, experiences, and retail.
The list of companies that you can earn from is EXTENSIVE. A few of the most notable companies include:
Amazon

Apple

BestBuy

Delta

Hulu

In-and-Out Burger

Netflix

Nike

Starbucks

Uber
You can also earn rewards by booking travel through the HOOCH app. This could be hotels, airfare, or a host of other options. They advertise that you could save up to 70% using their booking service.
Payouts
Once you have accumulated enough rewards, you can "cash-out" for
gift cards

hotel rooms

special events and entertainment

Dining options and cocktails at local establishments
The lowest gift card I could find on the app for cash out was for $25. You can, however, use your rewards to book hotel rooms. There does not seem to be a limit on how much you can use for this purpose.
Anyone who uses the referral link below will get $5 just for signing up and linking their first card.
Stacking Rewards
Most sites would give you information about an app and let you decide if it works best for you. At SavingFreak.com, we want you to maximize your savings on every purchase.
With this in mind, this is how we leverage the HOOCH App.
Link a cashback credit card – It seems only logical that if you are going to be focused on cash back, you need to use a rewards credit card. You want to maximize at grocery stores rewards card you can get as much as 5% cashback.

Buy a gift card from a grocery store – This grocery store has to be one that works with HOOCH. Make your purchase with your cashback card.

Make an online purchase – You have to use one of the cashback rebate sites to make the most. You have to visit the website and click their link to get the rebate.
To break that down a little better, let's say I need to purchase a $100 wedding gift from Target. I go to my local grocery store and use my grocery focused cashback credit card that is linked to HOOCH.
HOOCH gives me 1% in TAP dollars, and my card gives me 5% cashback.
I now go online and click on the link from my favorite rebate site TopCashBack.com. They are giving another 2.25% cashback on the purchase. I then use my purchased gift card.
Total cashback comes out as $8.25, or 8.25% of the purchase price. You can see how this can add up, especially if you are good at shopping clearance deals.
Company History
HOOCH was founded in 2015 in New York City, NY. They have a team of 12 people, and apparently two pets. They are still located at 140 West St. New York, NY 10013.
Though they have switched their focus from a subscription platform to a rewards platform, they continue to pay out to their clients through various rewards and have continued to grow.
Alternatives
Dosh – Works just like HOOCH in that you link your card to get rewards when you go shopping.
Shopkick – Shopkick will pay you for shopping, but also partner with stores to get foot traffic. So they will pay you a small amount just for visiting the store — not a bad way to get paid for a little exercise.
GetUpside – If you buy gasoline, then you need this app. They pay you up to 25 cents per gallon when you fill up and record your receipt. They also pay a percentage for shopping at restaurants and grocery stores.
Pros
Easily links with your credit cards

No coupons or offers to clip/click

Can stack with other rewards programs

Earn with no effort
Cons
Requires linking a credit card

Local deals only in select cities
HOOCH App Review Final Thoughts
The HOOCH app looks like an excellent way to passively earn rewards.
If you do not like jumping through hoops to get the most for each purchase, then HOOCH is going to work well for you.
As we showed in the example above, you can also use HOOCH as a way to get even more off each purchase by stacking the rewards. Overall, HOOCH is a solid addition to your search for cashback rewards.