Investing $25k opens up many options.
While this amount of money may not get the attention of many CFPs, it is enough to get you started in a host of investments that you can manage yourself.
Not only does this save you the fees, but you also have more control over your $25,000 investment.
Ways to invest $25k
While there are many ways to invest $25,000, these are the top options we could find.
Savings Account
A savings account might be the least exciting option on this list. The returns are low compared to other options, but there is a reason I start my thinking about investing with savings, and that is safety.
If you do not currently have any money saved for an emergency, then a savings account with three to six months of your family expenses is the best place to start. If you are looking to get the best rates, these banks are offering top rates:
Betterment
More and more of our investing is becoming automated. Robo-advisors like Betterment are changing the way we invest.
Instead of having to keep track of individual investments or even mutual funds, Betterment adjusts your investments automatically based on your risk profile that is determined when you first sign up.
Betterment is a top option for anyone looking for a hands-off approach to investing.
Fundrise
Real estate investing has a fairly steep learning curve, but only if you are going to take on all the risk yourself.
Fundrise allows you to invest in real estate as a passive investor placing your money into a real estate investment trust. The trust managers find and manage the real estate for all the investors.
Worthy Bonds
Worthy Bonds allows you to invest in small company bonds with minimal risk to your investment. They do this by taking your investment, bundling it with others, and offering secured loans to businesses.
These loans are secured with property (usually company inventory) that is worth more than the amount of the loans. This means that if a company were to default on the loan, Worthy could sell the property at a discount and recover the full investment.
Worthy Bonds are an easy way to earn 5% interest with almost no risk.
ETFs
Exchange traded funds (ETFs) allow you to invest in a broad number of investments all at once from a single trade.
This can help you diversify your portfolio of stocks for much less than if you choose all the stocks yourself.
Ally Invest is a good option for ETF investing, with zero trading fees on all ETF trades.
Mutual Funds
Mutual funds provide you with low management fees while diversifying your stock or other investment portfolios.
The funds are managed by a fund manager and do all the investing for you while avoiding trading fees. They are similar to ETFs in this way but Mutual Funds tend to be much larger with more assets for diversification.
Retirement Accounts
Retirement accounts are investment accounts that shield your investments from taxes to save for retirement.
Most of the investments on this list can be held in a retirement account fairly easily, and many of the recommended vendors allow you to set up a retirement account directly with them.
The most common retirement accounts include:
All of these accounts have some tax advantages to make sure that your money grows tax-free.
CDs
A Certificate of deposit is one of the oldest investments available. Like a savings account, the money in a CD is insured making it one of the lowest risk investments you can find
The one major drawback is that your investment is locked in place for a specific amount of time, and you will incur a charge to withdraw those funds early.
With high-interest savings accounts becoming more popular, CDs have fallen out of favor with most investors. Compare the following CD rates to the savings account rates above to see if they make sense for you.
Charity
Not all investments are geared toward a return on your money. Giving to charity is a way to generate a return to the benefit of our society.
In our family, all the money we earn is first tithed to our local church at 10%. We also frequently support other charitable organizations above the giving to our church.
Debt
Now paying off debt may not feel like an investment, but it gets rid of interest that is working against you.
If you are holding on to credit card debt in particular, instead of investing for a return as high as 12% a year, you can eliminate negative interest in the range of 18% to 30% working against you.
Precious Metals
Precious metals are frequently used as a hedge against inflation. They can be an excellent long term play, but you will need to research how to purchase and what to purchase.
One easy way to get started with precious metals is through an ETF or mutual funds. There are several of these types of investments that make precious metals investing easier and more secure.
Small Business
There are very few investments that are more fulfilling, frustrating, or profitable than owning a small business.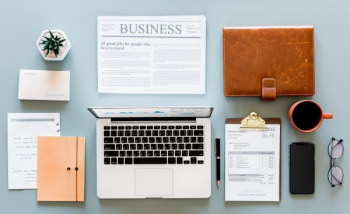 A $25k investment in a business you are already running or have an idea for could be the best use of your money.
How I would invest $25,000
Whenever I make a list of options, I like to give people my opinion on how I would do it. These scenarios not only help my readers, but they also help me be prepared for when these opportunities arise.
If I were looking at how to invest $25k, here is how I would do it:
Betterment ($4,000)
At this point in my life, I am a big fan of hands-off investing. Services like Betterment allow me to get a good return while they take care of investing and make sure I keep away from taxes.
An investment of $4,000 into Betterment keeps putting funds into my more passive investments.
Fundrise ($5,000)
You are going to notice that I am a big fan of diversification. That is why I would make a $5,000 investment in Fundrise.
Not only does this get me away from stocks, but it also gets me into real estate investing. My hope here is to keep the money in real estate and grow it until I can afford to purchase my own properties.
Small Business ($5,000)
I do pretty well with my side hustles, but it would be awesome to be able to make a lump sum investment to help get them going even faster.
I don't want to put too much of a percentage into any one investment, so 20% made sense for my small business investing.
Worthy Bonds ($3,000)
Getting a 5% return on your money with the comfort that all of the investment is in secured loans is pretty awesome.
While this isn't a great place for long term money, Worthy Bonds is a great way to boost your return while you look for the and investing $3,000 is a good way to have that money ready when I need it.
ETFs ($2,000)
Exchange-traded funds allow for diversification inside the stock market with little effort. This investment of $2,000 paired with Betterment above completes my stock market investing.
Savings Account ($6,000)
I love boosting my savings and getting a decent return. While savings account rates are not going to beat Worthy Bonds, they are insured, so I know the money is there when I need it.
This investment of $7,000 is more of a place to hold my money and be ready for a deal.
Final Thoughts on How to Invest 25,000 Dollars
When you are making any investment, you want to make sure you are diversified and that you understand what you are investing in.
Diversification gives you more security in that, if one piece of your portfolio were to crash, you still have the rest of your investments to make sure you are still gaining.
Investing in anything that you do not understand is truly risky. Always understand how your money is being invested, or you may end up in some weird scheme that empties your pocket.
If you can stick to diversification and knowledge of your investments, you can make your $25k grow into a $60,000 investment or much more.