Being able to invest $300,000 is a significant accomplishment. Bravo!
Whether you have been saving up over time, made a large sum on the sale of some assets, or inherited the money, investing $300k gives you a ton of options. It also gives you plenty of opportunities to make mistakes.
You can make sure to avoid mistakes by knowing your investment options and understanding how they work.
Ways to Invest $300k
Betterment
Betterment gives you the advantages of a financial advisor at a fraction of the cost. Instead of working with a person all the time, Betterment is a robo-advisor that does all your investing for you automatically.
How aggressive your money is invested is determined by a series of questions you answer when you open your account, used to determine your risk tolerance. A person close to retirement that wants to preserve their gains will be invested less aggressively than a person in their 20s.
Our review of Betterment details how easy the platform is to use, that it does an excellent job of helping you diversify, and it reduces the taxes you pay on your investments.
Fundrise
Fundrise makes real estate investing easy for anyone. With an initial investment of only $500, you can get started in one of their real estate investment trusts.
These trusts take money from many different investors and purchase commercial real estate that can either generate income through rent or can be fixed up and flipped. The properties tend to be in very reliable markets, and they have an excellent track record on return on investment.
Think of Fundrise as real estate crowdfunding, without having to do research, manage the properties, or deal with other people. And it's a great way to diversify your investments.
Savings Account
A high-yield savings account is the safest way to store money because they are FDIC insured. However, because they are so safe, a savings account is not going to make you a ton of money.
The reason to put this at the top of our list is that you want to get a savings account where you can store your money and get a decent rate of return while you figure out where to put your investments. A few of the bank accounts with the best current savings rates are:
ETFs
Exchange-traded funds are investment tools that allow shareholders to own a large number of investments at one time. Its biggest advantage is that to invest, you only need to buy a share or fraction of a share, making them very affordable for entering the investment
The funds themselves can be anything from a manage set of investments to entire index funds, which follows the movements of hundreds or thousands of stocks.
Just like buying a share of stock in a company, you can buy ETF shares through an online brokerage. Shares can be purchased for no fees through Ally Invest.
ETFs are an easy and affordable way for anyone to diversify into many different kinds of investments.
Bonds
Bonds have been one of the safer investments for people looking to shield against the rise and fall of the stock market. In exchange for this safety, you give up the potential for higher yields that the stock market can provide.
You can purchase bonds from the federal government through TreasuryDirect.gov or as a part of your ETF and mutual fund investment strategies.
Municipal bonds can be purchased through city and county governments and fretuently carry tax benefits like zero tax liability if you hold the to term.
You can also purchase corporate debt through corporate bonds.
No matter what types of bonds you choose, make sure to check the ratings of the bonds and how the returns work with a combination of interest rates and tax advantages.
Individual Stocks
If you are willing to make an effort to understand the benefits of investing in individual companies, then stocks can quickly increase the value of your $300k.
What makes stocks even more appealing than just a couple of years ago is that Ally Invest and other online brokerage accounts allow you to trade stocks with no trading fees. They also have great tools to help you find the right investments.
Mutual Funds
Mutual funds are another great investing tool for diversifying your investments. Like ETFs, Mutual funds allow you to get into many different investments at once.
The advantage of mutual funds is that once you have enough to get into the fund, you can invest small amounts over and over and never worry about any brokerage fees.
This used to be a major advantage over ETFs. However, with ETF transaction fees going to zero for many brokerages, you need to seriously consider whether mutual funds are a good idea for you anymore.
Real Estate
I mentioned real estate earlier with Fundrise, but with $300,000 to invest, you could easily purchase your own real estate investments.
In some areas of the country, you could buy an entire house with less than a $100,000 investment. With all real estate, make sure you understand the real estate market entirely, the condition of the property you are buying, and whether you feel comfortable with single family homes, multi-units, or other real estatre options.
If this is your first time investing in real estate to have an income property, I would consult a property manager who can help you avoid many of the pitfalls first time owners face and shorten the hard work it takes to get your knowledge to where it needs to be.
Retirement Accounts
If you are looking for the most efficient way to invest, a retirement account will get you much more bang for your buck.
The reason is that retirement accounts are structured to avoid taxes inside of our income tax system. They can do this either pre-tax or post tax.
A pre-tax retirement account will allow you to take a tax deduction in the current year for any retirement savings. You will then pay income taxes on the money as you withdraw it from the account in retirement.
With a post-tax retirement account, you pay the income taxes on your investment in the current year, but you do not have to pay any taxes when you withdraw them to support your retirement income.
Each has its merits and I recommend doing a combination of the two. For example, if you are doing all individual investing, place half your retirement savings in a traditional IRA and the other half in a Roth IRA.
That way, when you retire, you can be sure to have access to each and limit your exposure to taxes in retirement. You may also have this option in your employers 401K or other retirement plan.
P2P Lending
Peer-to peer lending is an alternative investment that has been since 2005, so we have a good idea of how the marketplaces work.
Instead of investing your money in bonds or other form of debt, you can be a part of crowdsourcing loans for other people and small businesses.
There are several platforms for doing this but the longest running one is Prosper.
Prosper will allow you to invest in loans to individuals based on their credit rating system, which preserves the privacy of the individuals actual credit.
The loans have terms of varying length, and you receive your money back with interest as the loan is being paid out.
One reason I like prosper over other options is that you can invest in a loan with as little as $25. If you want to invest $2,000, you could diversify your investment into 80 different loans.
That way if any one loan were to not pay out you have 80 others continuing to pay you interest.
I have done well with P2P lending, averaging right at a 7% return. Prosper's historical average is a 5.7% return on investment.
Charitable Giving
Giving to charity is frequently overlooked as an investment choice. For my family, charitable giving is the first place we invest any income that we earn.
Not only does this help us keep our perspective on what is important in life, but it also helps us to manage the money we have more effectively.
I highly encourage you to give away a portion of your money either to your preferred religious organization or to a charity that works with causes you feel passionate about. For me, this is the one investment that brings the greatest returns every time.
Education
Educating yourself can pay instant dividends. Whether you need to go back to college, take online courses that compliment your current occupation, or go through a curriculum to earn a new certification, gaining more knowledge can only help you to grow your value.
Another place to look at education is for your children. I regularly place money into 529 plans to help pay for my children's college.
Both of these options can be good ways to invest a portion of your $300,000.
Business Opportunities
If you have an entrepreneurial spirit, then there are probably several business ideas you have that could make good use of $300k.
If you aren't the business owner type, this does not exclude you from business opportunities. You might try your hand as a silent partner in an existing business that needs new capital to take the next step to success.
Either way, keep your eyes and ears open to business opportunities that could pay off big with a little investment.
Debt
Having too much debt in your life is like having a negative investment. Instead of earning interest, you are paying interest.
This may not be a bad thing for debts like a mortgage or business, which have lower interest rates and the commodity goes up in value. However, if you have high-interest debt like credit cards then it's killing your cash flow. Getting that out of your life can be the best way to use your $300,000.
Some credit cards have interest rates of more than 20%. There are very few investments out there that can beat that amount, and not having those monthly payments hanging over your head will ease your stress levels.
Crypto
Crypto is short for investing in cryptocurrencies. This new technology is exchanged just like you would exchange money inside the foreign exchange markets.
Crypto has become a hot topic for investors because they saw Bitcoin make people a lot of money. This isn't a market I would get into lightly.
It will require a stomach for the swings of high-risk investments and a lot of due diligence into how the technology works and which coins/tokens are worth the investment.
One of the most reliable exchanges is Coinbase. They are FDIC insured for any money that is held in dollars and make investing in the most popular currencies very easy.
How I Would Invest $300,000
Whenever we consider investing a large sum of money, writing out your options on paper can be the best way to make sure you understand exactly what you are doing.
In the below example, you will see my main priority is diversification. I am not going to invest $250k of my total into a single investment option. That would be foolish.
To help you think through your options, here is how I would invest 300,000 dollars.
Charity ($30,000)
Amy and I give 10% of all the money we make to our local church. Above that, we give to other charities we believe in when we are able.
Investing $30,000 in our local church provides for people to receive help when they need it financially, emotionally, or spiritually.
Betterment ($75,000)
Betterment will be the bulk of my stock investing. Having this section of my portfolio be hands-free makes placing a $75k investment or 25% of my portfolio in Betterment.
Fundrise ($50,000)
Getting into real estate and away from the stock market is a priority in my life right now. Fundrise allows me to invest in real estate while keeping my normal busy schedule.
While I am making a $50k investment here, I will be revisiting real estate in a bit.
Savings Account ($25,000)
I always want to have some money in reserve so that if a new investment opportunity comes up, I am ready to take advantage. While a $25k investment is less than 10% of my gross, it puts me in a good place for that next investment.
I like to keep this money in a high-yeild savings account because I can take advantage of the higher return than a traditional account while enjoying the liquidity of one of the most low-risk investments available.
Real Estate ($70,000)
One of my next steps is to purchase investment properties. In my area of South Carolina, investing $70,000 is a great number because it will allow me to have a down payment on a property and money for any repairs.
The ultimate goal is to create passive income, with an eye on having multiple sources of income when we hit retirement age.
Stocks ($20,000)
I am not an expert at investing in individual stocks, but I have pretty good instincts on companies that look like they may be ready to take off.
I have also been interested in testing the value of investing in dividend stocks vs. growth stocks and which one can create a long-term higher return.
Having $20k to invest will allow me to test these instincts and learn more about researching stocks.
Education ($15,000)
I firmly believe in investing in myself and my children. I would take this $15k investment and split it into a single $6,000 investment and three $3,000 investments.
The $3k investments would go into my children's college accounts and the $6k into online training dealing with this website and investing.
Business ($10,000)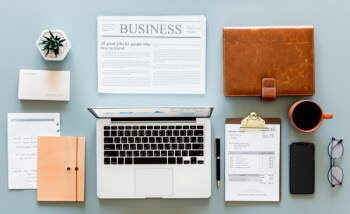 There is always money that I can sink into this website or other parts of my online business. An investment of $10k here can make a big difference
Crypto ($5,000)
Cryptocurrency fascinates me. The technology is really useful and can have major improvements in our supply chains.
That being said, I don't know enough to make a serious investment. This $5,000 investment is seed money for me to learn and invest more later.
Final Thoughts on Investing 300,000 Dollars
No matter how you choose to Invest $300,000, the most important thing you can take away from this post is to make sure you diversify your investments.
I didn't put more than 25% of my investments into a single option, and I put only 10% into investments where I am learning.
I want to end this post by letting you know that you can do this. Do not just hand your money off to someone else to manage. Manage it yourself even if you have a financial planner.