Finding ID theft protection can lead you into many different options and finding the right program for your needs can feel overwhelming.
This review of ReliaShield ID protection will help you understand if it is the right service for you.
How Does ReliaShield Work?
The number of data breaches across major organizations like the credit reporting agency Equifax or the media conglomerate Sony have been some of the primary sources of identity theft.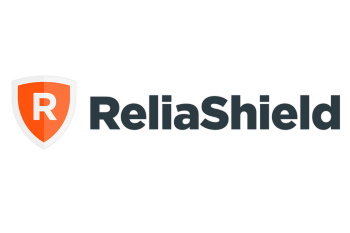 However, data breaches aren't the only way your identity could be stolen and thereby affect the various interconnected strands.
The basic precautionary measures (anti-malware, financial transactions, etc.) are no longer enough to ensure that your identity will remain safe.
ReliaShield is an identity theft protection service. It was founded in 1999 and is based in Nashville, Tennessee. The way the service works is quite simple.
You need to select one of the plans offered by ReliaShield, followed by providing your personal information and entering the payment information such as credit card details. Some of the plans offer credit monitoring service, for which a few additional verifications will need to be carried out.
If you're on a monthly plan and decide to cancel your membership, then you will continue to receive protection for the remaining days of the current month. Once that month is up, you will no longer be billed from the following month. This means you won't receive a refund for the remaining days.
If you're on an annual plan, then you will receive a pro-rated refund for the remaining months of the membership, except the current month or the month in which you cancel the membership.
Plans Available
ReliaShield has plans for individuals and plans for families that provide multiple layers of identity protection service.
ReliaShield Essential
It's priced at $7.99 per month or $87.99 per year.
As part of the plan, you get restoration services for several types of identity thefts, including financial fraud, tax fraud, social security fraud, medical ID theft, criminal activity, child identity theft, benefits fraud, employment fraud, and title fraud.
ReliaShield scans and monitors the Internet, including the dark web, to check if your personal information is available anywhere.
If a new name or alias is associated with your social security number, you get notified.
If any of the mail that was meant for you is redirected to a different address, you get notified. ReliaShield works with the US Postal Service for this.
Courts are monitored to check if your name or ID is connected to a criminal act processed in the courts.
You get notified when a data breach that could affect you takes place. You can then take actions such as changing passwords, speaking to your bank, etc. to mitigate the damage.
You have access to customer service and identity theft recovery specialists based in the United States, 24×7 and all 365 days.
A certified identity theft specialist will work to completely restore your identity, irrespective of the time it takes, and the monetary considerations.
As part of the plan, you get up to $1 million in the shape of reimbursement for stolen funds and the resultant expenses incurred. The events that are covered under this include fraud, embezzlement, theft, forgery, and funds stolen from personal financial accounts.
If you lose your wallet, ReliaShield will take care of canceling the cards in it and then placing orders for replacements.
You will also receive reminders to check your credit report at periodic intervals.
ReliaShield Prime
It's priced at $14.99 per month or $164.99 per year.
It offers all the services that are part of the Essential plan.
In addition to these, you also get alerts if your ID has been used to open a payday loan.
You get a report with information about all the registered sex offenders living in your area, and when a new sex offender is added to the list, you get alerted. You also receive a notification if any sex offender uses your ID to register on this list, essentially putting you on that list.
Follows your social media activity and notifies you when a privacy concern comes up or if any of the content shared on these platforms could harm your reputation.
All changes made in your credit report by one of the three credit bureaus, Experian, are monitored.
ReliaShield Elite
It's priced at $23.99 per month or $263.99 per year.
All of the services in the Essential and Prime plans are offered as part of the Elite plan.
One significant difference is that changes made in your credit report by all three national credit bureaus are monitored.
Your credit score is also monitored, and trends or patterns identified to help you keep your credit score in good shape.
Your bank accounts are monitored, and any attempts to change contact information or add new account holders are nipped in the bud.
Also, if your ID is used to open a new bank account, you get notified.
Similarly, if your personal information and ID is used to apply for a credit card, you get alerted.
For Families
The three plans remain the same for families, with the only change being the price. The Essential plan is priced at $15.99 per month or $179.99 per year, the Prime plan is priced at $29.99 per month or $329.99 per year, and the Elite plan is priced at $47.99 per month or $527.99 per year. All family plans cover two adults and children below the age of 18 are included for free.
Alternatives
There are a ton of id theft protection services. Three of the competitors to ReliaShield include:
Privacy Guard – With a 14-day trial for $1, PrivacyGuard makes it easy to give their services a spin.
Identity Protect – With very competitive pricing, IdentityProtect is a top option for the budget conscious.
Lex Ontrack – Created by one of the top credit repair companies, Lex On Track takes that huge credit repair structure and applies it to preventative measures.
Pros
The Elite plan covers every possible source of identity theft, but even the Essential and Prime plans offer excellent protection from identity theft.
The $1 million reimbursement coverage is a great addition and provides peace of mind.
The free coverage for children below the age of 18 is really useful. In many cases, children who are victims of identity theft don't realize till they become adults. This prevents such a situation.
Cons
There aren't too many negatives about ReliaShield. The refund policy should have been a little better and offered refunds on monthly plans as well.
The price difference between the Essential plan and the Elite plan is a little too big.
Company Information