Myiyo is owned and run by Mo-Web Research. It's a company that operates from Germany and offers its services in several countries around the world. The company primarily focuses on European countries, though it has expanded to other nations as well.
Best Paying Survey Sites
UPDATED October 2022
– Use these links to get the best current sign up bonuses for each.
The site is not available in the United States or Canada at this time. The company's premise is that their research is a valuable way to gain insight into the minds of people in a community. Is it worth checking out? Let's take a look and see.
How Does Myiyo Work?
Mo-Web Research is a company that conducts surveys on behalf of private businesses and governments.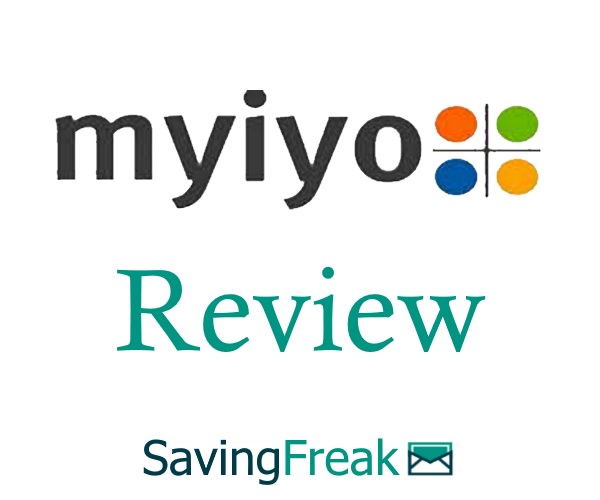 The surveys might, therefore, be about products that you often use, marketing research, or issues that might influence government decisions.
Getting started is easy. Here are the step-by-step instructions.
Create a Shoutbox
This shoutbox is just your profile. It is simple enough. You have to provide your name, email address, and date of birth. The company will also ask you about the field that you work in and what your responsibilities entail.
The more you get involved on the site, and the more surveys you complete, the more points you stand to earn. You'll also work your way up the ranks from a Novice member to a Veteran member.
This progression is helpful because some companies will want their surveys completed by more experienced members. It's also done to make things easier for active members. If you've been using the site for a while, your cash-out level drops to 10,000 points or €10.
Before you move up the ranks, once you have 20,000 points, you're allowed to cash out. Twenty thousand points give you €20.
Activate Your Email
Once you've registered your account, you are taken through to the dashboard. Here you'll see a link to activate your email. The system sends a verification email through to you. Once you've clicked on that, your account is active. You also get 100 points.
Complete Your Profile
The completion of the profile is not essential, but it's going to earn you 500 points. It will also ensure that the company only sends surveys that apply to you.
Get Active on the Site
The more active you are, the more you can expect to earn. The company will send emails out to you to invite you to complete surveys. You can also check your dashboard from time to time.
If there are surveys that you qualify for, they'll appear here.
Complete Surveys
Most surveys will have a few qualifying questions to ensure that you meet the requirements. If you don't, you won't be able to complete the survey. The advantage of this is that you don't have to waste your time on surveys you don't qualify for.
Is Myiyo Legit?
Yes, the company running the site has been in business for a decade now. You're not going to earn a fortune, but it's a fun way to pass the time and earn some extra cash.
The company does not sell your details without your consent. You can opt not to receive partner offers if you prefer not to.
To be eligible, you must reside in a country where PayPal payments can be accepted. You'll also have to be 18 or over.
How Do I Get Paid?
Every 100 points that you earn will be worth €0.10. Your payment threshold will start at 20,000. That means that you have to accumulate at least 20,000 points before your first payout.
As mentioned previously, the threshold drops to 10,000 for longtime members.
There are a couple of different ways to earn money. These are listed below.
By Completing Surveys
The number of points that you get per survey depends on how long the survey is. The longer the survey, the more you get paid. The average survey consists of twenty or so questions. The surveys should take no longer than 15 minutes to complete.
Survey rewards start at 1,000 points and go up to 3,000 points. They tell you how much you can expect to earn per survey before you get started.
Once the survey has closed, the company will award the points. This payment process is important to take note of. If you take part on Day 1 of a survey running for 30 days, you won't get your points until the thirty days are up.
Through Referrals
You'll earn money for every person that joins through your referral link. It's not a lot – 500 points per friend that you send through to the site.
When it comes to payments, you also have two options. You can choose to get paid through PayPal or donate the money to charity. The company supports the Three Little Birds charity, so you can't choose your own.
PayPal Payments
Once you have reached the payment threshold, you need to request a payout. The company will transfer the funds to your PayPal account from there.
Donating the Money
The payment threshold doesn't apply to charitable donations. You can transfer your existing points whenever you like.
Company History
This is a German company that was founded over a decade ago. They've got a well-earned reputation for excellent service.
Alternatives
With a fairly generous platform Myiyo has become very popular, but they are hardly alone when ti comes to paid surveys. These three sites are some of their top competitors:
Global Survey Group – More of an aggregator than a paid site, Global Survey Group makes it easy to get started.
e-Poll – One of the least known of the big survey sites, e-Poll makes it easy to earn and has a recently updated interface.
MoolaDays – With one of the easier sites to use, MoolaDays is great for first timers.
Pros
Easy to use
Simple registration
Option for PayPal payments
Free to use
Cons
You earn between 1,000 and 3,000 points a survey
It can take a while to reach the payment threshold
If you choose to cash out to a charity, you don't get to choose the charity
myiyo Review Final Thoughts
Overall, this company is a straightforward survey company. You're looking at between €1 and €3 per survey completed. Now, admittedly, that's not much. But if you're bored at home, and got nothing better to do, it's easy money.