This site is a free site that offers to match you with excellent market research companies.
The idea is that you have one source for all the surveys that you complete.
Best Paying Survey Sites
UPDATED October 2022
– Use these links to get the best current sign up bonuses for each.
Is it that simple? Is it a useful site? Can you make money using it? Let's find out with this review.
How Does PaidSurveys.com Work?
In theory, the idea of an aggregator site is a good one. You get survey offers in your inbox, and you can easily pick and choose.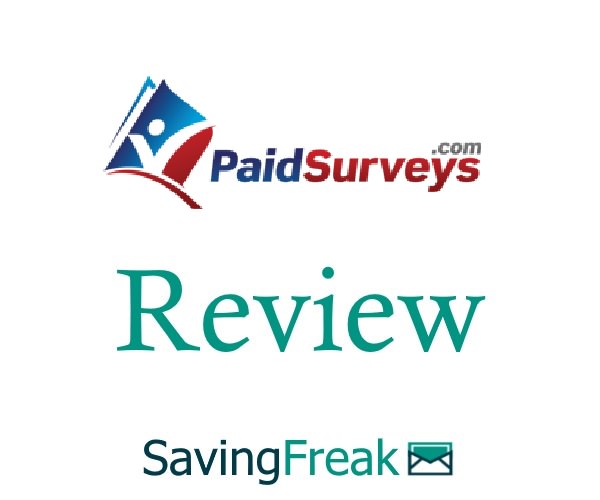 It's appealing because you should be able to filter out offers easily. Or should we say, it works well when you've got a site that is clear and efficient?
This site is simple enough to use. In theory, you sign up, provide a few details, and then wait for the surveys to come in. You can also check the member's area for the site to see whether or not there are surveys on offer.
To take a survey, you'll have to click through to the market research company's site. So, essentially, all this site is, is a referral site.
Is PaidSurveys.com Legit?
We very seriously doubt that PaidSurveys.com is legit. It's not that the site has done anything illegal. On the surface, all they're doing is redirecting you. They're not breaking any rules by doing this.
It's when you start actually to examine the site that you start to get suspicious. First off, it's almost an exact carbon copy of another site that we've identified as dodgy. That is, the site is a copy, right down to the FAQs and the offers that are too good to be true.
According to the site owners, you could get paid between $10 and $150 per survey. And, sure, for higher paying surveys, this could be true. There are also a lot of surveys that pay a lot less than $10.
The site also makes no mention of the fact that not all rewards are paid in cash. They say you'll get paid "once you start to get checks in the mail and money via PayPal." It's a small distinction, we know, but it speaks to the overall intentions of the site owners.
They want you to click on the offers because that's how they make money. Fair enough, but they should be more upfront about it.
What we really can't forgive, though, is that there are commercial offers interspersed among the surveys. So, you might click on the Horizon Gold link thinking that you're going to earn some money.
What's going to happen is that you're going to get taken through to a sales offer. And it's not like they even try to make the distinction. Under the menu options, you'll see a button saying, "All Surveys."
What you're getting is a few surveys, but also paid offers. As far as we're concerned, this is nothing more than clickbait.
Oh, and remember how we were saying that this site looked like a carbon copy of another site? The offers here are precisely the same.
How Do I Get Paid?
You'll get paid if you click through to a survey and complete it. To do that, you'll have to be registered on the relevant survey site first. The site rules will then determine how and when you'll get paid.
We recommend checking this out before doing anything else. Sites pay in different manners. These could include:
Bank transfers
Checks
PayPal transfers
Gift cards
Gifts
The amount you're paid will depend on the complexity of the survey. The longer it is, the more you should get paid. That said, keep in mind that it can take a while to build up enough money to get paid.
Why? For starters, you're not going to qualify for every survey out there.   Payment thresholds can be as low as $10 or as high as $50.
Company History
What got us rankled here is that you can't find out much about the company. There is no "About Us" page, and that's a red flag straight away. Also, if you run a Google search, you'll find that there's not much out there.
Perhaps if we hadn't seen the other site, we wouldn't have worried too much about this. But we did, and we've realized that this company is just churning out sites that are the same.
Alternatives
While PaidSurveys.com is not the most useful site for your time, these three sites may be a better alternative:
GrabPoints – while they only pay out in giftcards, GrabPoints has many offers to help you earn.
Ipsos iSay – One of the most well known options for paid surveys, iSay surveys are good paying for anyone who qualifies.
InboxPounds – One of the top paying sites for the UK, Inbox Pounds has multiple ways to earn.
Pros
You're not limited to one survey company
You could get several surveys
In theory, you should only get surveys that apply
It's free
Cons
We didn't want to input our details
The site doesn't have much on offers
They mix in commercial offers as well
It's a waste of time
PaidSurveys.com Review Final Verdict
With this site, there's too much that's wrong. We didn't feel comfortable leaving our details. If the site owners are so unscrupulous when it comes to their "surveys," we're reasonably sure they'd sell our information.
What annoyed us, though, is the complete waste of time. You're not getting linked through to paid surveys from any of the big survey sites that we could see. That means that your earning potential is severely limited from the start.
We'd recommend not getting swept up in promises of free money and looking around yourself and finding another site to focus on.