If you are looking for ways to earn spending money online, you should consider services that pay you to compete surveys and other tasks.
In this review, we will be taking an in-depth look at how Product Report Card works, how you can get paid with this site, and some of the pros and cons of the program.
How Does Product Report Card Work?
Product Report Card is a market research company that provides information to high-profile companies, including Ikea and Microsoft. People like you are Product Report Card's number one source of information. The company pays people to review products in the form of online surveys.
If you like reviewing products and filling out surveys, Product Report Card may be for you. The company is credible, they provide several ways of generating cash, and their users receive great customer service.
How to Get Started: Overview
First, head over to the Product Report Card homepage, and click on "get started" to go through the process of completing your profile; you be compensated up to $8 for doing this. When you have finished, you will start receiving email invitations to complete surveys and participate in study groups.
Completing Your Profile and Surveys
As mentioned, to start earning money with Product Report Card, you first have to sign up and complete your profile. Your level of profile completion determines how much you make.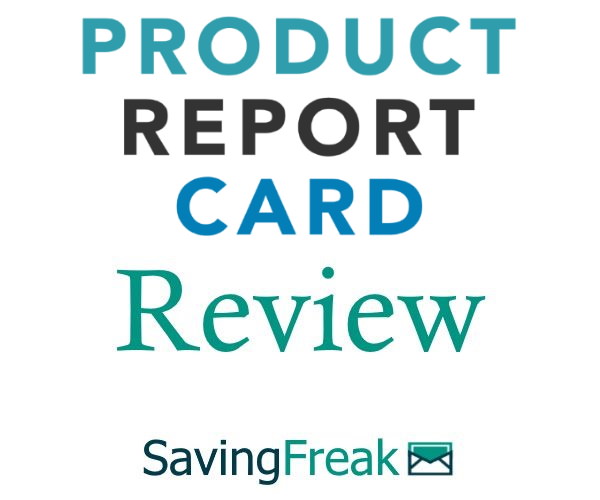 By completing your profile, you can earn between $5 and $8. Many people are not willing to complete their profiles, as the questions can be extensive and personal, and it can take a long time to fill in.
After you finish your profile, you will receive survey invitations via email. The earnings you receive per survey completed typically range from $0.025 to $10. The amount of invitations you receive depends on your profile; some people receive more survey invitations than others.
Product Reviews and Home Tests
In addition to completing surveys, you can also register and review products that you already own. The length requirement of these reviews is usually 500 characters, and it should include the things you like and don't like about the product.
If you have a suitable profile, Product Report Card may also send you products that you can test at home before writing a review. You can earn around $5 per review, and in some cases, you can keep the product.
Focus Group Participation
Focus group participation will typically earn you more than surveys and reviews, but they can last from two hours to three days, depending on the study. Participating in a focus group can earn you as much as $200 per study.
Is Product Report Card Legit?
Yes, Product Report Card is a legitimate survey site. The company works with several high-profile companies; there are also no start-up costs, so your risk is relatively low if you find that this platform is not for you.
With Product Report Card, you will not earn enough to leave your job or maintain a household, even if you complete surveys and write reviews on a full-time basis. You will, however, have the opportunity to earn a few dollars on the side.
You must be a resident of the United States or Canada in order to earn money with Product Report Card.
How do I Get Paid?
You have to earn $25 or more before you can cash out. If you make use of all Product Report Card's opportunities, you can quickly ramp up your earnings to the point where you can receive payment. Getting paid with Product Report Card is a straightforward process, and you have several options available.
You can choose to receive your payment via PayPal, or you can have your earnings loaded on to a prepaid Visa Card. Additionally, you can request that Product Report Card send you a check, or you can redeem your earnings with an Amazon gift card that you can use for online shopping.
Company History
Product Report Card was founded in 2001 by Softlayer Technologies, and their headquarters are in Dallas, Texas.
Companies who want customer feedback use the services of market research companies like Product Report Card to identify product strengths and weaknesses, and to find out where they can make improvements.
Product Report Card's surveys are also valuable to companies that want to create new products and gauge potential customer interest. Prominent companies that have used Product Report Card's services in the past include Microsoft, Ikea, and Gillette.
Alternatives
As with all paid survey sites you really need to sign up for multiple services if you want to make any significant money. These are four companies that compete with Product Report Card:
Pros
Product Report Card is free to join
The program offers a decent earning potential
You can choose between several flexible payment options
There are different ways to make money with Product Report Card
You will always know how much you will earn before you start the work
There is a low disqualification rate
Cons
The sign-up process is time-intensive, and the questions may be overly personal to some
The payment threshold of $25 is quite high
The income is not enough to make a living
Only available to residents in Canada and the United States
Product Report Card Review Bottom Line
If you like to review products and want to earn a few dollars on the side, Product Report Card is a great option.
While you will not earn enough to make a living, completing surveys and taking part in focus groups can be a fun way to get free products and a little fun money.