Fusion Cash is a cash rewards site that has been around for quite some time. It is highly accredited by the Better Business Bureau and has been a great source of passive income for users.
How Does FusionCash Work?
Getting started with FusionCash requires a simple process of signing up. Creating an account is free.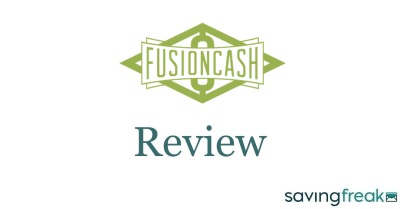 The site offers numerous ways of making money including surveys along with other tasks, such as cash back shopping, where you earn money doing your shopping online via Fusion Cash. They also have offers which often include product trials.
Fusion Cash rewards real money for every task. It is not a site that rewards users with points to be redeemed afterward.
Some tasks will require you to provide your credit card information. If you are not comfortable with this, then you can choose from all the other tasks available that only need your PayPal details.
With any payment method you choose, Fusion Cash does not charge any processing fees. You can withdraw your money once you have made $25. This is not so bad considering that it will not take you a long time to reach this target.
With Fusion Cash just signing up will earn you $5. You only have $20 to go until you can withdraw. Withdrawals are approved on the 20th of every month. After approval, you will have to wait from 1 to 7 days to receive your money.
To work with Fusion Cash, you have to be 18 years or older. For users in the United States, you can start as early as 13 years but must have the permission of your guardian.
Is FusionCash Legit?
Fusion Cash is not a scam. It is a legitimate way of earning some extra money.
When sites like these have technical problems, it is common for people to conclude that the whole thing is a ruse. The good thing is that signing up to use Fusion cash is free of charge. Fusion Cash also has a rating of A+ from BBB.
The problem might be that people lack general information on how to work on get-paid-to (GPT) sites. Although it takes time for you to receive your payment, Fusion Cash keeps its word, and you will get your money. Go ahead and try it, you won't be disappointed.
How Do I Get Paid?
First of all, let us discuss how you can maximize your earning potential with Fusion Cash. As I mentioned earlier, you choose how you want to earn.
The options are endless from paid surveys to offers and referrals. The first tip is to do as many jobs as you can. People are often skeptical about providing their credit card information but do them anyway.
The second tip is to choose the tasks that are marked "instant credit." This means that you will quickly receive the money on your credit card. The final tip is to refer the site to as many friends and family members as you can.
With their referral program, you earn $1 after they sign up, $2 after they complete their first job, and $5 to infinity when they withdraw their money.
The paid tasks range from $0.25 to $30, but the choice is yours. The tasks that pay $30 usually require you to commit to trying a product for at least seven days.
Some tasks like watching videos have very little pay. For every video, you watch you can get paid as little as 1 to 2 cents. For the trial offers, you can cancel midway and still get paid for participating.
It can be tricky sometimes because the company might notice and spoil the relationship with Fusion Cash. It is advisable to just wait until the last day.
You can only choose from three cash payment methods using Fusion Cash: free PayPal deposit, a direct deposit to your bank account, or check sent to your mailing address.
You are also able to earn free gift cards.  These could be Walmart gift cards or a several other gift card options.
As soon as you reach $25, you can withdraw your cash. You will receive your money within five days after approval. There are no fees charged, although I can't say the same for third-party sites.
It is important to note that of the $25 in your account $15 has to be from work you have done and not bonuses. Bonuses include money from referrals, sign up bonuses, disqualification bonuses among others.
This can be a bit discouraging, but as long as there is work you can achieve that target. This makes Fusion cash one of the best survey sites that pay cash or gift cards.
Company History
Fusion Cash is a private GPT site that began in 2005. They offer different ways to earn money including surveys, trial offers, watching tv/videos, referral program among others.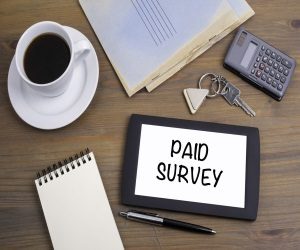 The company is based in California in the United States. Since their founding, they have paid out $3 million to their users in the United States and Canada. The site does not have a mobile app yet. Their online forum is very active with over I million posts from their users.
Pros
Signing up is free
 Offers several ways to earn money
Has a high rating on BBB
The pay is higher than most GPT sites, especially for their surveys
Great referral program
Some offers don't need your credit card information
Cons
Restricted to users from the US and Canada
A lot of spam mail
You might end up paying for a trial product if you don't cancel on time
You will lose your money if you don't withdraw in 180 days
Difficult to qualify for surveys
+High minimum payout
Alternatives
FusionCash is a growing network, but it has some big competitors. The top alternatives to FusionCash are:
Swagbucks – One of the largest GPT programs available, earning money with Swagbucks is easy because they offer so many options.
InboxDollars – Getting their start as a way to make money reading email, InboxDollars offers many ways to earn.
PrizeRebel – With several good options for earning rewards, PrizeRebel is a good option to add to your ways to make money.
Fusion Cash Review Final Thoughts
Fusion Cash is one of the longer-running GPT sites out there, and their cash-rather-than-points system is surely a positive.
They are a legit site and do payout, but as payments are only processed once a month and can take up to a week, it's not exactly a source of fast free cash. On top of this, the only way you can make at least minimum wage with this site is through referrals.