Identity theft is on the rise. If you want to protect yourself against the scourge of cyber-attacks and data theft, ProtectMyID might be the right tool for the job.
In this review, we'll be looking at what ProtectMyID is, what it does, if it works, and if it's the right identity-theft protection tool for you.
How Does ProtectMyID Work?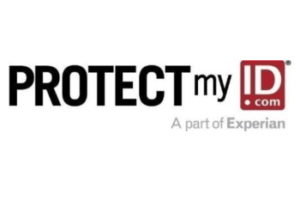 Experian – one of the three primary credit-reporting agencies in the U.S. – powers ProtectMyID. Signing up for the tool provides you access to various identity-protection and credit-monitoring services. ProtectMyID is especially reliable for credit reporting and credit-information protection, thanks to its ties to Experian, giving you access to accurate and up-to-date information straight from the source.
The product is convenient to use. It sends you email and Short Message Service (SMS) alerts whenever there is a suspicious change or activity involving your details or credit information. This feature gives you ample opportunity to take appropriate actions, block an identity theft attack in its tracks, and avoid losses.
When you receive an alert, simply login to your ProtectMyID account to view a comprehensive report about the changes or activity that is tagged. Then, use the tools available to take appropriate defensive action. The entire platform is user-friendly, which makes protecting yourself with ProtectMyID easy.
Plans Available
First-time ProtectMyID users get a 30-day free trial. When the trial ends, you can choose a package that best suits you. ProtectMyID packages include three levels, each of which is available as a Plus package or a Premium package.
One adult – Single adults can opt for the IdentityWorks Plus package, which offers identity-theft detection, protection, and resolution. It's initially available as a 30-day free trial, after which monthly fees are $9.99. Alternatively, you could opt for the premium plan, which is also initially available as a 30-day free trial with subsequent months costing $19.99 each.
One adult with up to 10 Children – This covers you and up to 10 of your children. The Plus plan costs $14.99 a month, and the Premium plan runs $24.99 a month.
Two adults with up to 10 Children – This protects you, your spouse, and up to 10 children. The Plus plan costs $19.99 a month, and the Premium plan runs $29.99 a month.
The Premium packages deliver more security features and protection than the Plus plans. The most significant difference between the two levels is that the Premium one gives you access to three credit-bureau reports (not just Experian's).
ID Theft Protection Details
ProtectMyID comes with a lot of features to protect you against identity theft. But note that the features and services to which you'll have access depend on the plan you choose.
Below are some of the ProtectMyID features for securing your credit details and personal information
Credit Scores and Reports
Because Experian powers ProtectMyID, it's only natural that you get credit reports from Experian. The credit reports you receive will reflect any changes in your credit detail that signify possible fraud or identity theft.
Sadly, the credit reports aren't free after your initial 30-day free trial, so you'll have to pay each time you want to see your credit score (unless you check through other free online sources). You can get credit monitoring from Experian or all three credit bureaus, depending on the plan you choose.
Daily Detection
ProtectMyID runs daily scans on your credit and personal information and provides you daily updates that keep you in the know about any suspicious activity.
The daily scan includes scanning websites on and off the Dark Web to see if anyone is using or transacting with your personal information or other data. ProtectMyID focuses on protecting your Social Security number, address, and credit- and debit-card numbers.
The service also alerts you if identity thieves are transacting with your child's personal information.
$1 Million Identity Theft Insurance
ProtectMyID offers up to $1 million to users who fall victim to identity theft. The insurance package covers the expenses and losses accrued in the process of trying to restore your identity. It's a comforting safety net.
Social Network Monitoring
Identity thieves can use your personal information to wreak all sorts of havoc on social media. ProtectMyID monitors social-media channels and alerts you if anything suspicious is happening with your information.
Lost Wallet Assistance
If you lose your wallet, ProtectMyID streamlines the process of canceling your cards and getting a new license and other identification documents.
Bank Account and Credit Card Takeovers
If anyone adds themselves to your bank accounts or credit-card accounts, ProtectMyID will notify you immediately, so that you can take appropriate measures to protect yourself.
Court Records and Bookings
If someone hides his or her identity by using your information when arrested or added to the sex-offender registry, ProtectMyID alerts you and gives you access to the associated bookings and court records.
Experian CreditLock
ProtectMyID allows you to lock and unlock your credit report via your phone. It's a fast, effective measure for minimizing the damage of identity theft.
Company History
Experian, one of the major credit-reporting bureaus in the U.S, is the parent company of ProtectMyID. Experian has been operating for more than 120 years, and its enterprise spans 37 countries.
ProtectMyID can deliver its services thanks to the data and access it gets from Experian, which controls and monitors millions of users' information. This access enables ProtectMyID to track and identify suspicious changes in an individual's credit or other personal information.
The ProtectMyID suite of identity-theft protection and credit-monitoring services launched in 2010.
Alternatives
McAfee Identity Theft Protection – ID protection from a top virus protection provide.
Identity IQ – Detailed and comprehensive reporting.
Identity Guard – Top rated id theft protection service.
Pros
Backed by Experian
User-friendly website
Strong login security
Identity-theft alerts for your children's information
Gives you protection on social-media channels
Cons
Credit scores and reports are not free
Personal-information protection is limited
Email and SMS alerts are infrequent
The basic plans are too basic
ProtectMyID Review Final Thoughts
Thanks to Experian's access to billions of data sources, ProtectMyID is capable of monitoring all your information for suspicious activity and warning you right away if something is askew.
The basic plan is lacking, but the Premium plan definitely ticks most of the necessary boxes for maximum identity protection. Fortunately, the Premium plan is quite affordable compared to what's offered by competitors – and it offers more features than most.