I started researching micro-investing apps because my 11-year-old son decided he wanted to start taking a portion of his money to buy stock.
That warmed my personal finance heart so much I had to make sure he got a brokerage that would allow him to invest in stocks and learn about investing as he gets older.
The good news is that there are now more brokerages that allow you to micro-invest than ever. The bad news is they are all slightly different and will appeal to different people.
After hours of research, I narrowed it down to 10 micro-investing apps that will meet almost any investor's needs.
Top 10 Micro-Investing Apps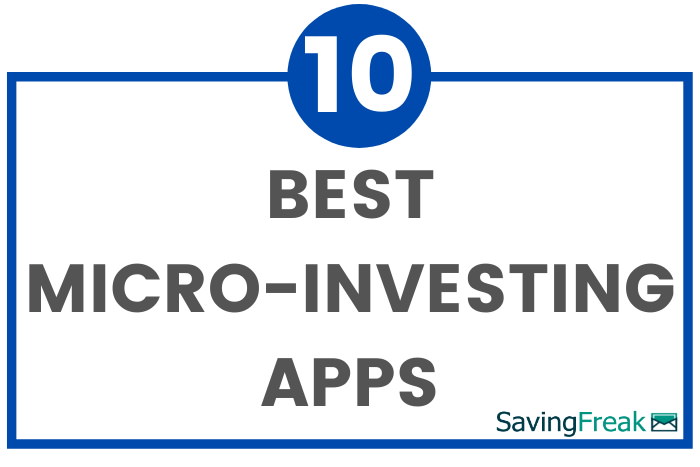 Public.com
Public is an app-only brokerage, meaning you cannot use them on your computer. It has made investing in stocks and ETFs extremely easy and offers research tools that are good for beginners
For those just getting started, Public has added a social component to investing. On the Public.com platform, you can see what other investors are keeping in their portfolios.
For a newcomer to the world of purchasing your own stocks and ETFs Public is an excellent app for learning.
Summary:
Best for – Beginning stock investors.
Minimum investment – $5
Trading fees – $0
Betterment
Betterment has set itself apart by being one of the best robo-advisors in the United States. Robo-advisors work by you setting up an account and filling out a short series of questions to assess your tolerance for risk.
Once you deposit your first funds into the account, they will invest for you. Betterment even rebalances your portfolio and will make sure to avoid taxes wherever possible.
Summary:
Best for – Automated investing
Minimum investment – $0
Fees – 0.25% Annually
Fundrise
Fundrise allows you to invest in real estate without having to research, purchase, or fix anything.
Instead, you invest in one of their real estate investment trusts and the do all the investing for you. Fundrise is the equivalent of having a real estate robo-advisor.
Best for – Real estate investing
Minimum investment – $500
Fees – 0.15%/annually
Robinhood
Robinhood was one of the first brokerages to allow you to purchase stocks with zero trading fees.
Their app is amazingly simple to use, and you can watch your stock charts very easily. They have a great referral program where you and your friend each receive a free share of stock when they use your referral link.
Summary:
Best for – Beginning stock investors who have friends they can refer.
Minimum investment – $5
Trading fees – $0
M1 Finance
M1 Finance was another early adopter of no-fee trading. When they combined no fees with fractional shares, they became one of the best options for the various micro-investing apps.
For those looking for a little more details in their stock research, M1 offer more extensive brokerage tools than the more beginner oriented apps.
Summary
Best for – Beginner to intermediate stock investors.
Minimum investment – $100
Trading fees – $0
Acorns
Acorns made their name by having people invest their spare change.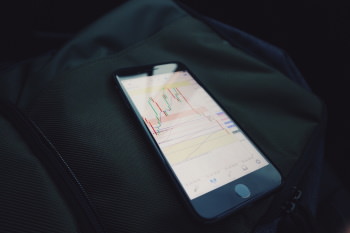 When you make a purchase a registered credit or debit card, Acorns will round up the change in the transaction to the nearest dollar and put that money in your investment account.
If you are having problems budgeting money to put in your investment accounts, Acorns will help you get started.
Summary:
Best for – People who have problems finding money to invest.
Minimum investment – $5
Fees – $1/month
Stash
Stash is very similar to previous apps on this list, but they also offer thematic investment options, meaning you can invest in ETFs based on what is held in the fund.
This makes investing in ETFs simpler for those getting started. For example, instead of investing in the Vanguard Small-Cap ETF they have named it Small but Mighty, to help people understand these are larget number smaller companies whose stock is held by the ETF.
This thematic investing feature also allows people to invest based on their values. If you want to invest socially or environmentally conscious companies, Stash has ETFs labeled, so you know what you are getting.
Summary:
Best for – Industry-specific and values Investing.
Minimum investment – $5
Fees – $1/month
Fidelity
Fidelity is one of the largest brokerages in the United States, with over $2 trillion in assets. Their market dominance makes them an excellent option for anyone looking for the most investment options.
When Fidelity announced they were going to start allowing fractional share investing, the personal finance world gave a big cheer. Fidelity is one of the largest brokerages, but it is also one of the best discount brokerages, offering low fees and a low minimum investment.
Summary:
Best for – Investment Options
Minimum investment – $500
Trading fees – $0
Stockpile
Stockpile was one of the earliest brokerages to offer fractional shares. They have expanded into a full micro-investing brokerage, but they got their start helping parents get their kids interested in investing.
They even sent me some Halloween cards to give out to trick or treaters one year. The kids got a free five dollars of stock, and I still gave them candy too.
With that history in place, Stockpile has many lessons that help newcomers understand how to invest.
Summary:
Best for – Parent led investing.
Minimum investment – $0
Trading fees – $0.99/trade
Twine
Twine makes it easier for couples to reach shared financial goals. The platform can be used for you and your partner to build an emergency fund or invest for the future
Think of Twine like a goal based advisor. While you have much more control than with a robo-advisor, Twine will make recommendations to help you and your partner reach your goals.
Summary:
Best for – Couples investing together
Minimum investment – $0
Fees – 0.6% per year
Micro-Investing App FAQs
What is Micro-Investing?
Micro-investing is investing in tiny amounts using brokerages that allow purchases in fractional shares. The popularity of micro-investing has gained steam as Millennials, and younger have taken to the strategy and ease of investing.
How Much Must I Invest to Get Started?
To get started in micro-investing, you will need a minimum of $5. Some apps will require more of an initial deposit, but the industry standard for fractional shares seems to be five dollar investment.
What is the Best App for Stock Traders?
The best app for stock traders will depend on how active a trader you want to be.
What is the Micro-Investing Best App for Beginners?
In my opinion, the best micro-investing app for beginners is Public.com. Not
What Assets Can be Traded?
All micro-investing brokerage apps will allow you to trade stocks, most will allow you to trade ETFs, and a few are full brokerages with all the asset classes that large brokerages carry.
Are my Investments Insured?
All investments can become less valuable, but your accounts are SIPC insured up to $500,000. This insurance covers your balance should your brokerage firm fail.
Final Thoughts on the Best Micro-Investing Apps
Micro-investing is not going to go away because it benefits two very important groups. The first is the small investor who is given access to purchasing stock in companies they know instead of being pushed into ETFs and mutual funds.
The second is the corporations themselves. With fractional shares available, companies are not forced to split their stock to make sure it is available to small investors.
Micro-investing apps have made it easier than ever to get started investing. Nothing is holding us back from owning stock in the largest and most popular companies in the stock market.