You will not have a problem finding websites that promise pay you to do different tasks online.
The problem is finding sites that actually payout.
Best Paying Survey Sites
UPDATED October 2022
– Use these links to get the best current sign up bonuses for each.
This EarningStation review will guide you into how it works, how you get paid and the pros and cons of their program.
How Does Earningstation Work?
EarningStation is a market research website that enables its users to earn gift cards and cash incentives by watching videos, playing games, taking online surveys and several other options.
Think of it as a part of a digital platform that brings consumers and marketers together through a "Get Paid To" method which is usually employed by survey websites. Apart from the ways we mentioned, there are many other ways the user can get paid.
The first step is to make an account with EarningStation. All you need is a valid working email ID, and a password to go with it. Alternatively, you can use your Facebook account as well for signing up.
After providing your email address and a password of your choice, you are welcomed to the website and taken to the next screen to confirm your date of birth.
The next screen asks you your gender. The third screen asks for a valid mailing address. The corresponding screens will ask you your ethnicity and your educational background, your income, your employment status, your job industry and your job title.
After this mini-questionnaire is filled out, you will be informed that your profile is ready and you can start earning immediately.
Post the registration process, you will be taken to a page where you can select or reject the tasks that you want to complete. These could include the following:
Taking Surveys: EarningStation has many paid surveys for you to complete online, these could be from partner sites as well. Once you successfully complete a survey, you are rewarded points. These surveys are usually available on a daily basis.
Completing Offers: EarningStation has a number of advertisers who have many offers of display that they want you to complete. What these entail are regular, everyday things such as department store offers, credit card companies, sporting news and various other services. Upon successful completion, most of these vendors will credit your account within 24-48 hours unless a trial period is specified.
Playing Games: This is not so much for making money, but a way to earn cashback. EarningStation partners with some gaming networks that will give you as much as 20% cash back if you spend some money on them.
Shopping: You will see a lot of online retailers advertising on the EarningStation website. All you have to do is, go to the advertiser's page and click through the offers, if applicable, and you will be entitled to a cashback on your purchases.
Watching Videos: You can catch up on all the news, entertainment and much more on some websites that are listed on EarningStation. The reward points may vary depending on the activity; they could be awarded per video (a fresh one every day), or for a series of videos, though these offer a very low reward.
Reading Emails: Sometimes, you may get an email and you will have to open to confirm that you have received/read it. Once you have done so, you will earn up to $0.50 (the earnings are low here). These paid emails are not daily but will only be sent to you periodically. Most of these emails are time-bound and must be opened in the stipulated time limit.
Bonus Codes: When you are connected to EarningStation, you are sent out bonus codes on a regular basis that can be redeemed for a little cash. You can find most of these codes on EarningStation's social media pages about once a week. When you are alerted of these codes, you have to log in from your account to redeem them. These codes, like most offers available on EarningStation, are time bound and expire soon, so be sure to grab them at the earliest! The value of these codes differs from retailer to retailer.
Is EarningStation Legit?
If you have been online for a while, you may have come across scores of survey websites that demand a lot of your time and leave you empty handed. And there is no dearth of such websites, in fact, it seems new ones keep turning up every day.
Usually, there are a lot of questions regarding the authenticity of the websites and EarningStation is no exception.
The common worry associated with these websites is whether they are out there to steal your personal information or not pay you, but EarningStation is a legit way to make some money on the side.
But before you get your hopes really high up and start considering to take it up full-time, hold on to your horses! Though there are many ways to earn money through this website and many other fun ways to make money, remember that it is not the fastest way to make money.
If you want to supplement your current income, this is certainly a legitimate way to do it.
Company History
The company was established in 2011 by Matt Hayes and is available for only citizens of the United States, and is based in Woburn, Massachusetts. It was acquired by Critical Mix, a data reporting service provider and global sampling company in March 2014.
Pros
Redeem Points Galore: The EarningStation website has a large number of retailers on their website to choose from and hence the chances of earning go up.
Easy to Use: EarningStation has an easy-to-use website with a clean interface and no clutter. It has clear instructions that anyone can understand.
Trustworthy: EarningStation stands out as a trustworthy website in the plethora of similar survey websites.
High Rates: Compared with other websites in the same category, EarningStation offers better payouts.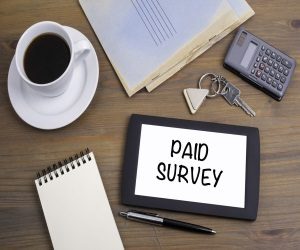 Cons
Restricted: One thing that goes against EarningStation is that it is accessible only to US residents. People from other regions are not eligible to use it.
Personal Info: You will have to fill out a lot of personal information on the EarningStation before you become a member. This includes a postal address as well, and this may not go down well with some prospective new clients.
Never-Ending Emails: Sometimes, your mailbox might be clogged with a ton of unwanted emails.
Alternatives
EarningStation is not without its competitors. These are three of the top EarningStation alternatives:
EarningStation at a Glance
EarningStation has earned their reputation as a legit GPT program. Their payouts are simple to understand and easy to earn over time.
If you feel you can earn the most with them, then you should have no reason to hesitate signing up for an account.