Kohl's is probably my family's favorite department store. The ability to rack up discounts on your purchases there is a thing of beauty.
When I learned there were ways to get free Kohl's gift cards, I was more excited than I would be over other stores. Stacking Kohl's discounts with free gift cards gives me a happy feeling inside.
Ways to Get Free Kohl's Gift Cards
GetUpside
I love the GetUpside app. It gives you cash back for using gas stations that partner with them.
All you do is select a gas station on the app, fill it up, get a receipt at the pump, and scan in the receipt using the camera on your phone. After that, they reward you with the cashback that is listed when you select the gas station.
In my GetUpside review, I explain how I have been using the service to get more than $10 a month in Kohl's gift cards.
TopCashBack
TopCashBack (TCB) is a broad cashback rebate site for online shopping. In my experience, they have the best percentage cashback of any of the competing websites.
TCB works by you log in into their site before you make an online purchase. Instead of going directly to a retailer's website, you search inside of TCB for that specific retailer and use their link to go to the retailer's website.
That's it! TCB takes care of the tracking, and any purchases you make will get the cashback they promote when you click on the link.
Grocery Coupons
I am not referring to the grocery coupons that you cut out and take to the store with you. Instead, you can use grocery coupon apps that hold all the coupons on your phone, and then you get credit into the account after you purchase the items.
All of these grocery coupon apps work the same way. You select items on the app that you are going to buy, and once you make the purchase, scan in your receipt or let the app pick up the purchase by registering a grocery store loyalty card.
It takes no time at all as you enter the store to rack up the money. The best apps are:
Kohl's Shopping
Kohl's has multiple ways to earn gift cards and credits when you shop in their stores.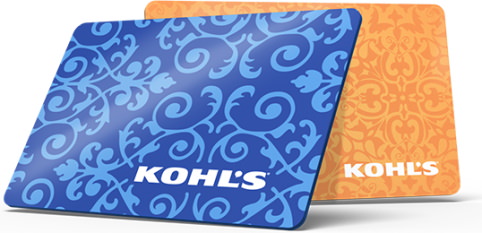 As one of my wife's Christmas presents, I got her an Instant Pot from Kohl's (not the only present!). Not only did they have a 25% discount, but they also had a $40 gift card, and I got $20 in Kohl's Cash.
Using various Kohl's shopping hacks, I always come out of that store feeling like I stole the items I purchased.
Reading Email
I learned that you could get paid to read emails back in 1998. I was a poor college student and scoured the Internet (at very slow speeds) to find extra cash.
I can knock out a paid email in a few seconds and tend to do this while watching television because it isn't very distracting.
Today, there are even more companies that will pay you to read emails that contain advertising. The top three are:
Watching Videos
Like paid emails, there are companies out there that will pay you to watch videos containing advertising. Once again, this is an activity I can easily do while binge-watching the latest series.
The top get paid to watch videos sites are:
Cashback Credit Cards
There is no more tried and tested way to get free Kohls gift cards than to cash in your points from cashback credit cards.
My family carries two credit cards for cashback rewards. One has a general 2% cashback no matter what category of purchase you use it for, and another is a 5% cashback gasoline rewards card.
We put all of our monthly bills that we can onto credit cards and pay them off each month. If you are not someone who pays their cards off each month, this option is a bad idea because the interest will eat up all your rewards, and then some.
Taking Surveys
Taking surveys is a little more time consuming and a little less free than the other items on this list, so I left it till the end.
It is true that anyone can get paid to take surveys, and that it is a super-easy way to get gift cards to Kohl's. However, I don't consider this a free option, just a really easy one.
To that end, these are the top sites that I use:
Stack Rewards for More Free Kohls Gift Cards
Each of the above options is a great way to get free gift cards to Kohl's, but you start to rake in the gift cards when you stack the savings.
An easy example is using the GetUpside app and a cashback credit card. As I mentioned above, my family uses a 5% back gasoline rewards card. That means if gasoline is $2 a gallon, we get 10¢ back on every gallon we purchase.
I am averaging just over 10¢ a gallon in cashback with GetUpside. That means when I use the two together; I get 20¢ per gallon cash back or about $4 per tank fill up (we have three kids, so minivans are our jam).
This stacking strategy works with TopCashBack, grocery rebates, and pretty much wherever you are buying something.
Final Thoughts on Getting Free Gift Cards to Kohl's
Most of these programs give you many different options, so if you get tired of Kohl's gift cards, you can always switch to Walmart or Gamestop gift cards.
While you are not going to replace your day job by earning free gift cards, you can make an excellent supplement to your budget. In our family, we use free gift cards to add to our dining out budget, clothing for kids, and Christmas gifts.
The most important thing to remember is that these should be a supplement, not the main focus of how to make money. You can get sucked into spending way too much time trying to get free gift cards instead of letting the extra savings happen.
Combine these strategies with other money-saving strategies, and your free gift cards to Kohl's will go a lot farther.