My kids and I love GameStop. Their way of selling video games and other gaming-related merchandise makes shopping there fun and turned them into the world's largest video game retailer for in-person shopping.
With several game consoles in our home, we are always looking for ideas on how to get free GameStop gift cards to keep rolling new games in as we finish the old ones. Now when I say free, I really mean for doing things you were probably already doing or for minimal effort.
Also, these places sometimes rotate whom they allow you to cash out gift cards for. As I write, this GameStop is on the list for each one, but if you have to cash out to Amazon gift cards instead, I hope you don't feel slighted.
Ways to Earn Free GameStop Gift Cards
Play Games Online
If you shop at GameStop frequently, then you have probably tried all sorts of online games. These games are not as advanced as what you get on a console (think those online Facebook games), but getting paid in gift cards to play is a pretty sweet deal.
Several get-paid-to sites pay you to play games online. The top sites include:
Get Gasoline
Rewards programs are the easiest way that I stock up on free gift cards to GameStop. One of my favorites is GetUpside, which pays you cash back when you fill up at partner gas stations and scan the receipt with your mobile device.
Five different gas stations participate within four miles of my house, so it is pretty easy to earn. The rewards vary all the time between 1¢ and 25¢ per gallon. You also get 1¢ per gallon forever for anyone you sign up with their mobile app referral program.
SavingFreak.com readers get a free 15¢ per gallon bonus when they sign up using MY LINK.
Watch Videos
There are places online that will pay you to watch videos. It's not a lot, but advertisers are willing to pay to get their message in front of your face.
Why not get a piece of that ad revenue, since we see ads all the time anyway. Some top places that pay you for watching videos are:
Shop Online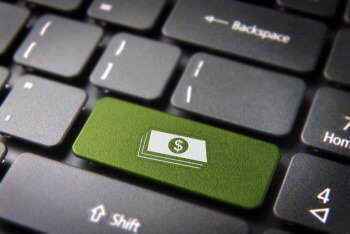 There are shopping portals that pay you a percentage cashback when you go to the portal first and click on their link to go to the website you want to shop.
For example, right now if you sign up for a TopCashBack account, you go to their site first, search for GameStop, and click on their link to the GameStop website, you will get 3% cashback on any purchase you make there.
Once you get used to it, you will habitually hit the rebate site first before shopping anywhere. The top cash back rebate sites include:
Read Emails
Getting paid to read emails has been around for over 20 years. I got started doing this when I was a poor college student and needed gift cards to score some free gasoline.
You will be getting emails that have ads, and you have to click through. Once again, this is a mindless activity you can do in your free time that can be mildly lucrative. I recommend using a separate email address so your main account doesn't get bombarded.
The top paid to read email programs are:
Grocery Shopping
You cannot earn gift cards for grocery shopping, but there are coupon apps that will pay out gift cards to GameStop if you redeem their offers when you shop.
These apps work by you selecting coupons for items you were already going to buy. The best grocery rebate apps are:
Searching the Internet
Google makes a lot of money with advertising to us when we do our Internet searches. There are other search engines out there that will pay you a part of the ad revenue they receive.
Instead of letting Google pocket all the money, we can get a little of that money and cash it in for gift cards from:
Take Surveys
Paid surveys are an easy way to earn extra cash. Many do pay out in gift cards, and that means you can quickly get some GameStop gift cards for free.
I do paid online surveys when I have nothing better to do and am watching television. Might as well takes some paid surveys for cash or gift cards instead of being idle. Some of the top sites are:
Trade-In Games
One of the features that make GameStop so popular is its selection of pre-owned video games. They acquire these games from people who trade-in and receive cash or GameStop gift cards for the trade.
My son has turned this into an art form. He will buy several games at once, figure out which one pays the most in free gift cards and then beat that new game first.
This ensures that he gets the most for that trade-in because the trade value tends to decline as games age and become less popular. You can see how much your old games are worth on the GameStop trade-ins page.
GameStop Rewards
GameStop has a Power Up Rewards program that rewards you for shopping at Gamestop. There are two levels to the program:
Player
The player level is free and qualifies you for ten rewards points for every dollar you spend. You can cash in 10,000 points for a $10 GameStop gift card.
That works out to 1% cashback on your purchases.
Pro

Members

The Pro membership will cost you $19.99 a year. If you are someone who purchases games regularly, the benefits are well worth the annual fee.

With the pro membership you get:
$5 GameStop digital gift card every month

20 Points per dollar spent

10% more toward in-store credit for trade-in games

Access to exclusive offers and Gamestop events

Game Informer Magazine
Just in the monthly gift cards, you are getting $40 in free GameStop gift cards each year. Throw in getting 2% cashback and more money on trade-ins, and this is an excellent deal for those that love to shop at the physical store.
Rewards Credit Cards
I started using rewards credit cards to get cashback to apply to my bill each month. What I found is that they can be more lucrative if you cash them in for gift cards.
Depending on the card you choose and the category of spending they reward you for, you can get between 1% and 5% cashback from rewards credit cards.
Make sure to avoid cards that have an annual fee so that you don't eat up your rewards with something entirely unnecessary. We have a card from our bank that pays 5% on gasoline purchases. It's awesome!!
Strategy for Maximizing Free Gift Cards to GameStop
To get the most from your free gift card effort, you want to make sure that you are getting the most from every purchase you make.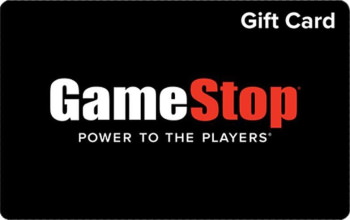 For example, when I get gasoline, I always make sure to use the GetUpside app and my 5% cashback on gasoline rewards credit card. One time I got 18¢ per gallon from GetUpside along with my 5% cashback.
This translated to a total of 29¢ per gallon cash back or $5.80 in free GameStop gift cards. All for filling up my tank, which I had to do anyway.
The same goes for cashback rebate sites. Instead of going into GameStop, order your game online. Let's say I buy a pre-owned game for $20.
If I go to the site using the link from TopCashBack, I get 3% cashback. My PowerUp Rewards Pro membership gets me 2% back in points, And my rewards credit card gets me 1% cashback. That works out to 6% cash back in gift cards on my purchases at GameStop.
These concepts work with other stores as well. So if you get tired of GameStop you can always switch to other major retailers like getting free Walmart gift cards or Target gift cards.
Just keep stacking, and you should have a steady flow of free gift cards coming your way.
Other Free Gift Card Options
Each of these services offer you many options for cashing out your rewards. Some of the other options you can cash are:
Best Buy
Best Buy is one of the main competitors for new games with Gamestop and they have an excellent selection of consumer electronics and appliances.
Any time you can get free Best Buy gift cards is a win.
Google Play
There are tons of great apps and gams from the Google Play app store. My son is a big fan when I can hand him a few free Google Play gift cards to grab a few mobile games.
Paypal
Getting free money in your Paypal account never hurts. Many of the above options give you Paypal cash as an option.
Final Thoughts on How to Get Free GameStop Gift Cards
Whenever I find a new way to save or make money, I tend to go all-in and sign up for everything at once. This is typically a recipe for disaster.
If you are new to these programs, I suggest only trying a few at a time. Start with the easiest ones like GetUpside and the cashback rebate site.
Next, try a few of the sites where you have to do something to earn your GameStop physical gift cards. Maybe on paid survey site and one site where you get paid to play video games.
Once you get used to those, start adding more until you have more than enough options to get the free GameStop gift cards you want. This way, you don't get burned out, and you earn consistently. Happy Gaming!