Earning free target gift cards is easier than you might think.
There are even options where you set up an account one time and earn without having to do anything more. This guide will not only teach how to get free Target gift cards, but how to make sure you are obtaining the most cards you can.
Ways to Get Free Target Gift Cards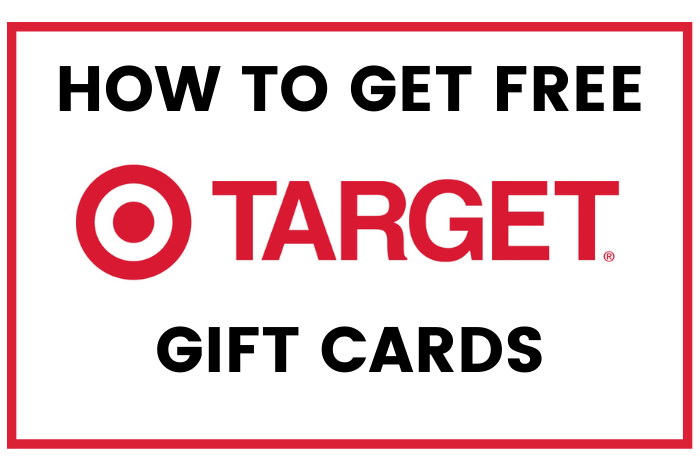 Swagbucks
Swagbucks is one of the largest online rewards programs. They pay you for completing small tasks online.
These tasks include searching the internet, watching videos, playing games, and many other options.
Ibotta
Ibotta is the top grocery coupon app. You earn by selecting coupons on the app and then purchasing those items at your local grocery store.
If the store has a loyalty card, you can connect that card to the app, and it will register the purchase automatically. If they do not have a loyalty card, you can scan the receipt and get credit.
All cashback you earn with Ibotta can be traded in for free gift cards to Target.
TopCashBack
TopCashBack gives you money back for almost every purchase you make online. It works as a portal to different retailers where they can register your purchases.
You log in to TopCashBack, find the online store you want to shop at, click on their link, and make your purchase like normal. Several hours after you make the purchase, your account will receive credit for the percentage cashback that was listed.
Target gift cards can be redeemed in almost any amount. I was able to cash out with $2.33.
GetUpside
GetUpside is an excellent way to earn cashback on your gasoline purchases. Before you get gasoline, you pull up the app and select a participating gas station.
The app will tell you what the price of gasoline is as well as how much money you are getting rewarded per gallon. Once you fill up your tank, you get the receipt and scan it into the app with your phone.
You can get anywhere from 1¢ to 25¢ per gallon cash back with GetUpside, and for anyone you refer, you get 1¢ for every gallon of gas they purchase using the app. SavingFreak.com readers get 15¢ per gallon on their first fill up when they use this link.
SurveyJunkie
SurveyJunkie is one of the largest paid survey websites online. They allow you to take surveys that can pay anywhere from 50¢ to $50.
They can do this because of companies wanting to do market research with SurveyJunkie users. Be honest, answering the questions through the sign-up process, and you will get relevant surveys that pay well.
Drop
Drop is a cashback rewards program that pays you for shopping online and in person. They do this by having you register your credit or debit cards with the app.
Then whenever you make a purchase with a participating retailer. Target shoppers get 8 points per dollar spent, and it takes 1,000 points to earn a dollar. That isn't a lot, but once you are set up with the Drop app, it is a hassle-free way to cash in on free target gift cards.
MyPoints
MyPoints is a wide-ranging rewards program that got its start over 20 years ago. They started out paying people to read ads in their email and have expanded to cashback rewards, paid surveys, and many other options.
The Mypoints service is a free way to earn Target gift cards, and there is always plenty of ways to earn.
InboxDollars
As the name suggests, InboxDollars got their start paying you to read emails. Like Swagbucks and MyPoints, they have expanded the ways you can earn into more than seven different options.
Once again, you can cash in for gift cards to target, and the tasks are relatively straightforward. Everyone I know who is doing InboxDollars tends to complete tasks while watching television. They are that easy.
Vindale Research
Vindale Research is one of the best paying survey apps. They allow you to get paid for giving your opinion on a wide variety of topics.
What they are best at is matching their users to relevant surveys so you are not wasting your time on surveys that you ultimately do not qualify for and will not get paid. Vindale has a stellar reputation for paying its users.
Exchange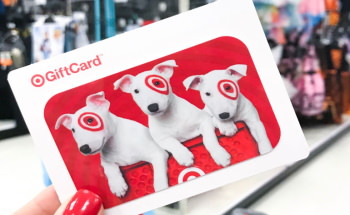 Target has a gift card exchange program. You can take gift cards from over 100 different restaurants and retailers and trade them for Target gift cards.
You do have to go into the store, but you can see what gift cards you can trade from the Target gift card trade-in site.
Target Purchases
Target creates new offers each week that include ways to earn Target gift cards by buying certain items from their stores.
You can find which promotion target is offering in the Target App. I am frequently able to get gift cards for purchasing necessities like toilet paper and cleaning supplies.
Target Trade-In
Target has a trade-in program that allows you to earn target gift cards by bringing in your old technology. You can see the value of your items from their trade-in page. Things you can trade include:
Cell Phones
Tablets
Video Games
Gaming Consoles
Wearables
Voice Speakers
Cashback Rewards Credit Cards
While most people choose to receive any rewards from their credit cards back as cash, most credit card companies give you the option to accept it as a gift card.
From time to time, you may even get a bonus for choosing Target gift cards over the cash option.
Strategy to Earn Target Gift Cards
When you start trying to maximize how much you can earn in Target gift cards, the main focus should be stacking your rewards across multiple programs.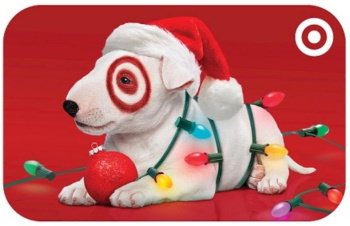 An easy example is GetUpside. When you pay for your gasoline, use the app, but also use a credit card that pays you cashback for gasoline purchases.
When you shop online, use TopCashBack, but also use a cashback credit card that is registered with the Drop App. Now you have three different ways that you are getting credit cards.
If you want to take it a step further, use TopCashBack, the Drop app, and a cashback credit card when you shop online at Target.com to buy promotional items that also generate gift cards. It's a win-win-win-win!
I hope you can get the idea from here. Double, triple, or quadruple dipping can help you earn gift cards to Target even faster.
Final Thoughts on How to Get Free Target Gift Cards
Target is an excellent retailer with a wide variety of products to choose from. Being able to generate free Target gift card codes and physical gift cards regularly can really help your finances.
If you are diligent and set up good habits with the programs above, you can be sure that you can earn free gift cards on a regular basis.