$500,000 to invest! Congratulations!
You are doing an excellent job of making money.
When Amy and I talk to people who have a large sum like this ready to invest, they can have a little fear about what to do and where to put their money. This is completely normal.
Having a $500k investment means you have more options than most people. These ideas and strategies for investing will help you find the right mix of investments for you.
Ways to Invest $500k
Savings Account
A savings account is not a long term option for a $500,000 investment, but you want to hold your money somewhere safe while you figure out where its long term home is going to be. If it is going to take you a while to decide on your investments, you will need to put the money in three different savings accounts to make sure that all of it is FDIC Insured.
These high-interest savings accounts will get you the best interest rates, so your money gains as you figure out where to put it:
Betterment
Robo-advisors have become an excellent investment option, and Betterment is one of the best. Instead of working with a human being, these advisors work entirely online and adjust your investments based on the profile you create at sign up.
Betterment also includes tax-loss harvesting, which preserves your investments by avoiding taxes as much as possible. Our Betterment review details all the features available through this top robo-advisor.
Betterment is one of the best options if you are looking to deposit money and not have to deal with any of the management of the investments.
Fundrise
Real estate investing is an excellent way to diversify your portfolio away from stocks, but many people do not want to deal with managing properties. Fundrise bridges the gap between wanting to invest in real estate while not wanting to deal with taking care of the investments.
In our Fundrise review, we explain, how they allow you to invest in the REITs (real estate investment trusts), where their investment managers do all the research, investing, and maintenance of the properties that are owned.
If you are looking to do hands-off real estate investing, then Fundrise is a top option.
ETFs
Exchange-traded funds are purchased just like you would buy a single share of stock, but instead of investing in one stock, you are investing in hundreds or even thousands of stocks at once.
ETFs also have low maintenance fees, and with the availability of no-fee stock trading from online brokerages like Ally Invest, you do not have to pay money to buy or sell them. They take a little more effort for research than Betterment but are a great way to diversify investments in the stock market.
Stocks
Investing in individual stocks is the most hands-on investing you can do in the stock market. With that comes added risk and the potential for much higher gains.
In the last year, online brokerage accounts have cut their trading fees to zero, making it easier than ever to research and purchase stocks.
While many people do not feel comfortable with the learning curve, if you learn and end up enjoying stock trading, you can make serious returns for your investment of $500,000.
Bonds
Bonds are a simple way to invest in the debt of a government or business. They tend to be a safer investment than stocks, but also have much lower returns.
Government bonds can be purchased from TreasuryDirect.gov or through state and city government sites. Business bonds can be purchased as part of a bond ETF or mutual fund.
You can also purchase bonds to small businesses through WorthyBonds.com. They allow you to invest in small business debt while keeping your money 100% available for withdrawal, and you get 5% interest.
Charity
Giving to charity is not an investment in your wealth, but an investment in your community and yourself.
We regularly give to our local church and other charitable organizations we believe in. These investments remind us that God is in control and help us to focus our attention on the other investments we make.
Mutual Funds
Mutual funds are one of the oldest ways to diversify your stock and bond investing. They allow people to deposit money into an account where a fund manager makes decisions on where the money is invested.
There are many different types of mutual funds that can allow you to invest in a specific industry (think health care or energy), in the entire stock market, or bonds and other non-stock investments.
You can purchase mutual funds through many different brokerage accounts. Some of the most popular are:
Real Estate
Buying and managing your own real estate can be a very lucrative investment. Taking some of your $500,000 to either purchase income properties or do a house flip can net you big bucks.
As with any investment, make sure you understand the property you are looking to purchase and know what repairs will be needed to make it marketable.
Business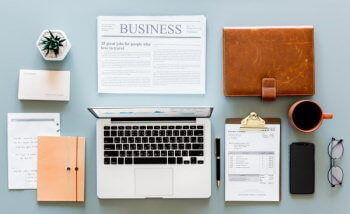 There are several ways to invest $500k in business. You can start your own business with an idea you have been having for a while.
Another option is to take your side hustle and expand it to a full-time business. Finally, you could invest in someone else's business and become a silent or active partner.
Business ownership can bring stable long term returns, and if you help grow the business, you could have a big payday when you sell.
Education
If you need more education to move up in your current job or want to expand your skills to find new work, then investing your knowledge can pay off for years to come.
Another option is to put money into a 529 college savings account so that you can grow money tax-free for your's or your children's future education costs.
Wine
Wine isn't an investment I had thought of before researching how people are diversifying their portfolios. However, some wines go up in value as much at 14% a year.
These "investment wines" can be a fun and profitable way to invest 50,000 dollars.
However, do not expect to get away cheaply here. You are probably looking at $600+ bottles of wine, and if you want to store them yourself, all the equipment and insurance to take care of them.
Art
Another fine item to purchase as an investment is art. The value of paintings and artwork from top artists can yield better returns than stocks.
Once again, you need to know about the artists as well as how to store and insure the art.0
Crypto
I left cryptocurrency until last because it is the newest and one of the most volatile investments on this list.
The technology behind crypto is changing rapidly, and the public faith in the currencies is still relatively low. That being said, you can get into trading crypto very quickly with platforms like Coinbase, and the potential to grow your investment is there.
How I Would Invest $500,000
Whenever we invest large sums of money, my wife and I go through the process of running different scenarios. By the time we are done, we have come to a consensus on where all the money should go.
Here is how we would diversify an investment of $500,000:
Charity ($50,000)
This is always the easiest of our discussion. We always give 10% of our income to our local church, and this $50k investment is a blessing to everyone our church helps in the community.
Betterment ($80,000)
Most of my investing is going to be in either stocks or real estate. To make sure my stock investing is diversified, I would invest $80k into Betterment and let them manage it for me.
Fundrise ($30,000)
The investment in Fundrise is lower than what I would put in if we had a lower amount to invest. This $30k investment is the right number for us because we will be putting a sizeable amount into owning real estate locally.
Stocks ($20,000)
I am not a big stock trader and only own a handful of stocks individually. However, I would like to get better at picking stocks, and a $20k investment allows me to practice and shorten the learning curve.
ETFs ($70,000)
Another diversification for the stock section of my portfolio, $70k invested into an assortment of ETFs, will complete our stock investing.
Real Estate ($200,000)
Real estate is the single biggest investment we would make on this list. We already have a pretty good portfolio going of stock investments, but this $200k investment will allow us to start flipping houses or purchasing income properties that we rent out.
Crypto ($10,000)
I am very interested in where cryptocurrency is going. It has a ton of uses and is being adopted by countries that have major problems with counterfeit items.
Investing $10k into crypto will give me the runways to fully understand how exchanges like Coinbase work and build up a portfolio of several different coins.
Education ($40,000)
I have three children, and my wife is a teacher. Taking $40k to invest in my wife finishing her master's degree will boost the pension she gets for retirement and allow us to put a sizeable amount away for each child.
Final Thoughts on Investing 500,000 Dollars
As you have read through all these options and ideas, you probably noticed that I consistently stress diversifying when you invest your $500k.
Putting all your eggs in one basket can mean enormous gains, but it can also lead to catastrophic losses. Diversifying the way we did above, ensures that if one part of your portfolio goes down, you have plenty of money to recover.
Along with diversification, make sure you fully understand how your $500,000 is being invested. If you do not understand an investment, then you should not be placing your money there.
Following the principles of understanding your investments and diversification will make sure you keep growing your money and not losing it. Happy investing, and get started!