PanelPlace claims to be a survey site with a difference.
How accurate is that claim?
Is it worth signing up for?
Will you make money?
In this post, we'll examine these questions and see if it's as good as we're told.
How Does PanelPlace Work?
The claim that this site is different is valid. PanelPlace is a matchmaker of sorts. They match their members to legitimate survey sites. The idea is that you get various surveys from different companies to choose from.
It goes a step further. The site also publishes reviews sourced from other users. So, if you want to see if Survey Site X is any good, this should help with that.
It works simply. You sign up for an account and complete your profile information. This step is pretty easy to do and won't take long. You don't have to give all your personal information.
That said, the more of your profile you do complete, the better you'll match with different offers.
Once you've completed the registration process, you'll be able to check your dashboard for surveys to complete. You'll get a list of the survey itself and a link to it. You'll have an idea of what the survey pays as well.
From there, it's easy to click through to the actual site, like SurveyJunkie. You'll also need to set up a profile with the website concerned.
It's important to note here that payments, if applicable, will be made by the sites in question. That means that PanelPlace is not responsible for chasing up any fees, the validity of the site, and so forth.
As a result, we'd recommend also checking reviews of the sites in question. You'll want to ensure that they're legit before you sign up with them. On that note, there are legitimate sites listed.
You can do that by only opting to take the surveys that are high paying. You'll get emails daily that tell you how long the survey will take and how much you can earn. The good thing about sites like MySurvey or SurveyJunkie is that if you start the survey and you don't qualify you still get paid. These sites also pay you in PayPal instantly, so that's good.
You can read our InboxDollars Review or Swagbucks Review to learn more (these are the top two survey companies currently).
Is Panel Place Legit?
Yes, the site itself is legit. It's quite useful if you plan on completing a lot of surveys. It gives a list of surveys that are potentially a match for you. You can narrow down the offers to higher-paying ones if you prefer.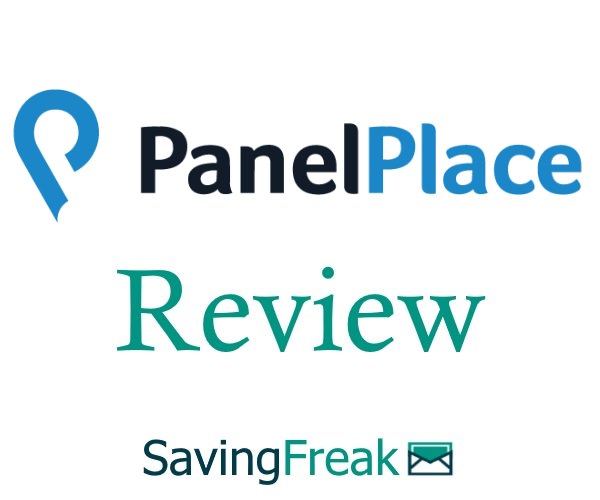 The site makes its money mainly by referring new users. So, when you sign up to Swagbucks through their link for the first time, they get a referral bonus. They may also get a commission when their members complete a survey.
How Do I Get Paid?
This is difficult to say because PanelPlace does not handle the payments. This is something else that you'll need to check with the site that you're being referred to. Generally, you'll find that the main options are:
Being paid through PayPal: This will depend on the country that you're in and whether or not you can receive PayPal payments.
Getting gifts: Some sites, like NiceQuest, don't reward you with money. You can instead choose a gift from the site.
Payment by Bank Transfer: This is possible with some of the more popular sites. That said, it should be noted that this option is usually only applicable to more significant amounts.
We'd recommend checking on each site to find out how you get paid. Then stick to websites that you are happy with.
Another issue that we have to mention is that the payment thresholds will also differ from site to site. Some offer payment thresholds of $10, while others are $50. Again, you're going to need to check this with each site.
It's a worthwhile exercise at the same time to see how much an average survey pays. If you're going to spend an hour or more on a survey, a $1 reward might not suit you. Generally speaking, the longer the survey, the more you get paid.
That's not always the case, though, so check what each survey pays. Then work out how many you'd need to do to hit the threshold. Survey companies pay vastly different amounts. So even though it can feel like getting free money, it depends on length of survey and pay.
Company History
The company is based in Singapore and is well-established. They match survey takers in more than 40 countries.
The company has earned an excellent reputation for innovation. They do have offices in Singapore, but their business model is internet-based.
Alternatives
While PanelPlace is good at giving you paid survey information, these three options are becoming well known:
Pros
A convenient source of survey information
Free to use
Simple to use
Good company
Available to international users
You'll have access to more surveys
You can filter out surveys that you don't want to see
Cons
The company doesn't handle the payments
You're going to be earning from several different companies
It can be hard to keep track of threshold amounts
PanelPlace Review Final Thoughts
We'd say it's worth signing up here. We like that you can get an assortment of rewards from different companies. You'll also get to learn about new companies that you might not have heard of before.
That said, it could be confusing to keep track of all the surveys you've taken. Dealing with one company would be more accessible from the perspective of payments. With one company, you know what thresholds apply.